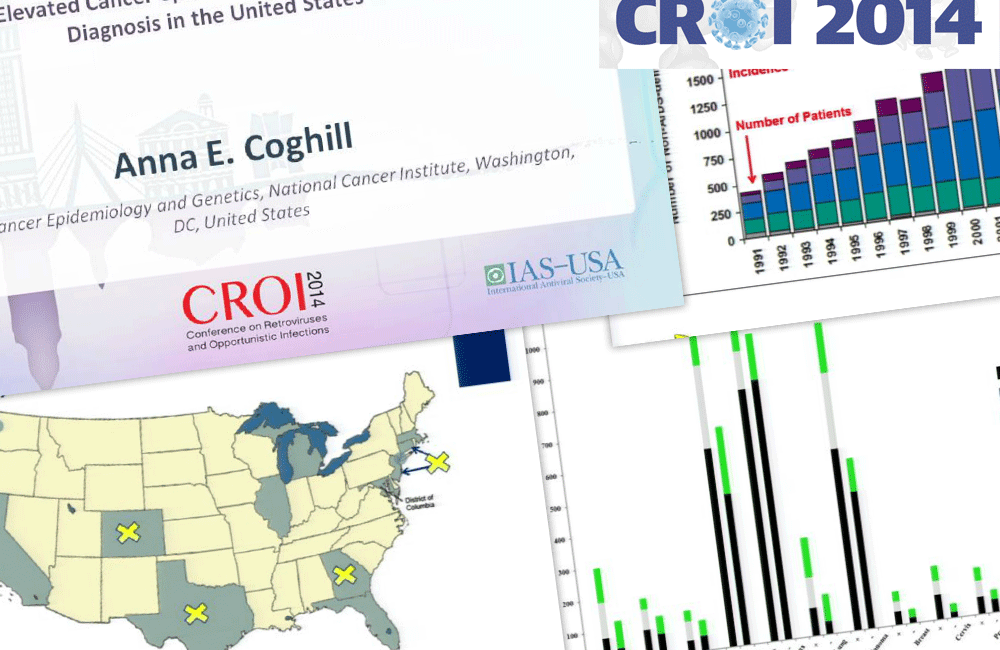 People with HIV are more likely to die from many common cancers than the rest of the US population, according to a large US comparative study presented on Wednesday at the 21st Conference on Retroviruses and Opportunistic Infections (CROI) in Boston.
Differences in cancer care may partly explain the findings, said Anna Coghill of the US National Cancer Institute, but a direct effect of HIV on the development of some cancers cannot be ruled out.
Previous studies have shown an increase in the number of some cancers in people living with HIV, most notably those with infectious causes such as liver cancer and cervical cancer. Those related to lifestyle factors more common in the HIV-positive population, such as lung cancer, also occur more frequently in people living with HIV.
What is less clear is whether people with HIV have poorer survival after a cancer diagnosis. To answer this question, US researchers pooled results from five large cancer registries in states where HIV was also a reportable condition, so that death reports could be linked.
The researchers compared survival rates for 14 common cancers: oropharyngeal, colon and rectum, anus, liver, pancreas, larynx, lung, melanoma, breast, cervix, prostate, kidney & pelvis, Hodgkin lymphoma and diffuse B-cell lymphoma.
They found that for 9 of the 14 cancers they looked at, people living with HIV were at increased risk of death. The excess risk was highest for breast cancer, where women with HIV were at 2.71-fold higher risk of dying. Men with HIV were 80% more likely to die of prostate cancer than men without HIV. People living with HIV were approximately 25% more likely to die of lung cancer.
Paradoxically, the cancer with the most elevated risk in people with HIV – anal cancer – was no more likely to cause death in people living with HIV than in the rest of the population.
In order to explain these results, further research is needed to determine whether access to cancer treatment is poorer for people living with HIV, say the investigators. They also need to understand more about the stage at which cancers are diagnosed, since the results may represent a weakness in cancer screening. Participants in the questions and answer session following the presentation suggested that further research was also needed to examine whether people with HIV have poorer responses to chemotherapy, and also to examine whether post-diagnosis mortality is more frequent in people who are disengaged from HIV care.