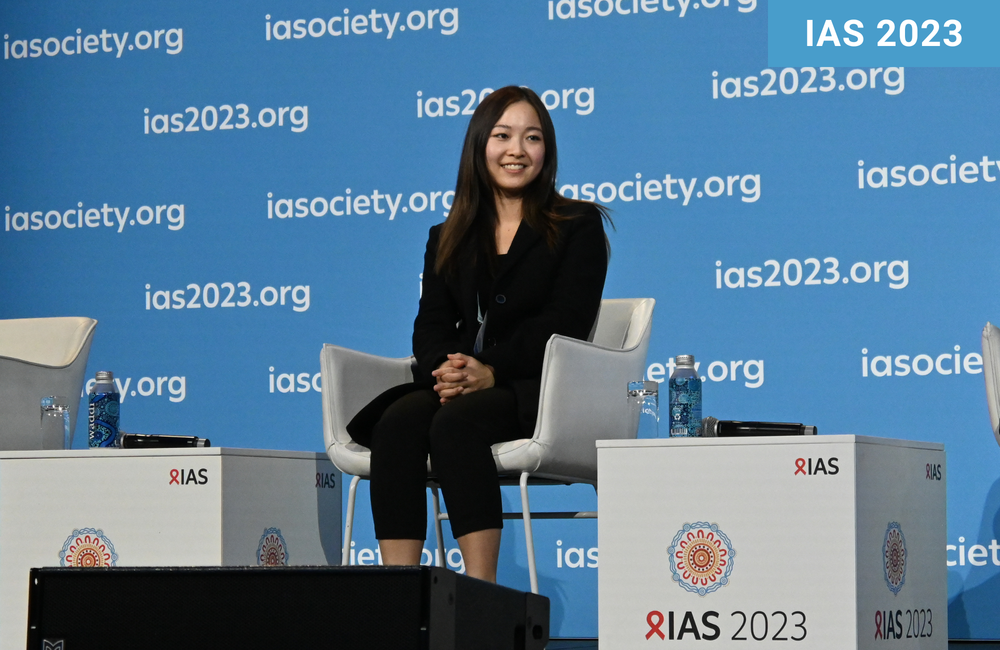 If PrEP were free, injectable, had no side effects, could be accessed through peer-led community clinics every 6-12 months, and STI testing was offered as an additional service at the clinics, the uptake among transgender women in Asia could increase to up to 87%. This was reported by Warittha Tieosapjaroen from the Melbourne Sexual Health Centre at the 12th International AIDS Society Conference on HIV Science (IAS 2023) in Brisbane last week.
As of 2021, 15.6% of people living with HIV were in the Asia-Pacific region, with 260,000 new diagnoses reported. Trans women are particularly vulnerable, with a 66 times higher risk of acquiring HIV than the general population. It is therefore urgent to create appealing PrEP programmes for them.
Tieosapjaroen and colleagues conducted a study to evaluate the most important factors influencing the decision to use PrEP among trans women in 11 Asian countries. They also projected the uptake of PrEP based on different programme configurations.
In 2022, an online discrete choice experiment was used to measure people's preferences for treatments or services. Participants who identified as trans women, were over 18 years and had not previously been diagnosed with HIV were included. The survey, delivered through trans-networks in each country, involved choosing from a series of service packages that provided the highest satisfaction or utility.
The cross-sectional survey was administered to 1522 trans women in Cambodia, China, India, Indonesia, Laos, Malaysia, Myanmar, Nepal, Philippines, Thailand and Vietnam. Data was collected through gay dating apps, social media platforms, local trans women community's mailing lists and social media influencers.
Participants had a mean age of 28 years, the majority (63%) reported multiple partners, 38% had condomless vaginal sex, and 16% were diagnosed with an STI in the past six months.
Participants were asked to indicate their preferred type of PrEP, service location, cost, frequency of visits, side effects, and additional services. The survey found that 46% of respondents had ever used PrEP, 30% had never tried it, and only 10% were currently using it.
For trans women in Asia, cost was the primary factor influencing their decision to use PrEP (ranking at 62%). This was followed by the type of PrEP (10%), location (8%), extra services (8%), visit frequency (7%), and side effects (5%).
The most wanted PrEP service (with a predicted uptake of 87%) was:
free injectable PrEP with no side effects
accessing PrEP from a peer-led community clinic that provided STI testing
requiring 6-12 monthly visits.
The least preferred PrEP service (with a predicted uptake of 50%) was:
PrEP implant with out-of-pocket fees and a rare chance of kidney problems
accessing PrEP from a hospital
no extra services
requiring two-monthly visits.
In comparison, a PrEP service reflecting current provision – daily oral PrEP provided in a similar way to the implant – had a predicted uptake of 60% in this survey.
Also at the IAS conference, a poster presentation from the same survey revealed that the adoption of oral PrEP in Asia has been much slower than the intended regional goal for 2025. Currently, only 3% of the 4 million target has been reached. However, the study also highlighted a significant demand for PrEP among transgender women that remains unmet.
The survey asked participants about their potential risk of HIV, their history of using PrEP, and their preferences for PrEP products and services.
Among 1260 trans women with available data, 48% were found to have unmet PrEP need.
Almost 35% of those with unmet PrEP need had heard of PrEP and wanted to take it but had never done so.
22% had never heard of PrEP but had risk factors for HIV and therefore needed it.
30% had taken oral PrEP but preferred a different type of PrEP product (such as long-acting PrEP).
13% had temporarily stopped taking oral PrEP due to barriers such as side effects, dislike of pills, or cost, but still needed it.
With substantial unmet PrEP needs among trans women respondents identified, urgent investment is needed to increase PrEP awareness and service access, accompanied by a more comprehensive selection of products that best align with what trans women want.
References
Tieosapjaroen W et al. Drivers of pre-exposure prophylaxis choice for transgender women in 11 countries in Asia: a discrete choice experiment. 12th IAS Conference on HIV Science, Brisbane, abstract OAE0103, 2023.
View the abstract on the conference website.
Green KE et al. Just how far off target are we? Measuring unmet pre-exposure prophylaxis (PrEP) needs among men who have sex with men (MSM) and transgender women in Asia. 12th IAS Conference on HIV Science, Brisbane, abstract TUPEC07, 2023.
View the abstract on the conference website.