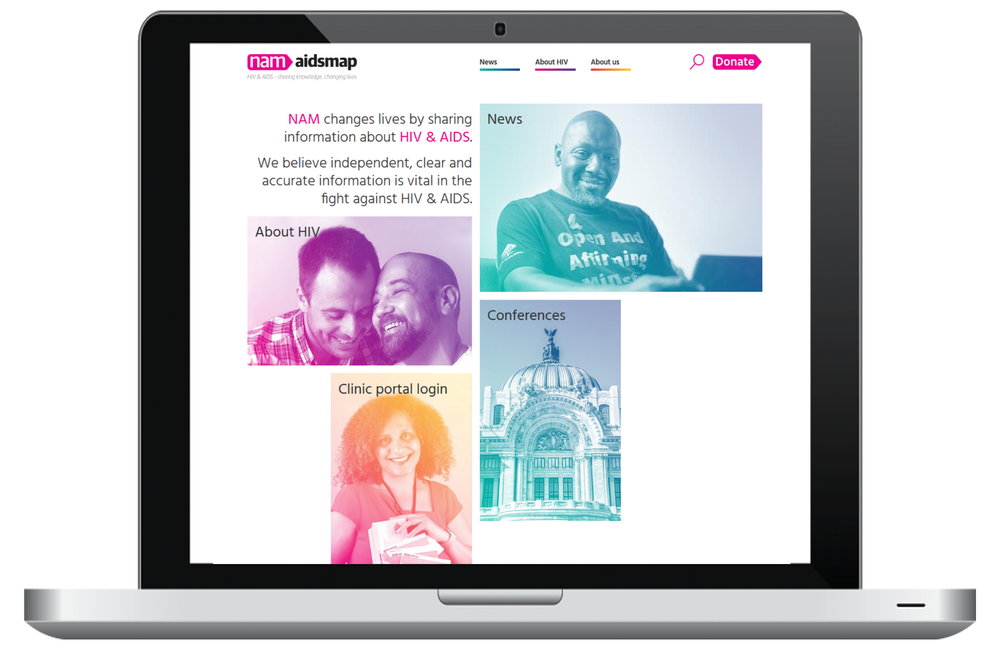 Welcome to the new look aidsmap.
You'll still get the same reliable and accurate reporting of the most important international stories relating to HIV prevention, treatment and support but we hope that it will be even easier to find the information that you need - and to share that knowledge with friends, colleagues and those you care for.
These changes to the site were driven by both a need to update the operating system that NAM uses and a desire to ensure that our information is as accessible as possible. The new site should be faster and more stable, and easier to use on mobile devices. Knowing how much traffic we get during the IAS conference, we wanted to relaunch the site first, so that it could handle the additional visitors.
You'll see that we've adopted a new colour scheme, differentiating our news from the static provision of HIV information, and we have incorporated more photographs and illustration.
We're really excited about the changes we've made and we hope that you like them too. For the first few weeks we'll be soliciting feedback so please do let us know what you think of the new site and whether you were able to find the information you wanted.
I want to thank all the members of NAM's team who have worked so hard on the new site, in particular Amelia Jones, our Digital Manager, Beth Tunnicliffe, our Designer, Thomas Paterson, NAM's longstanding website consultant and Roger Pebody, NAM's Managing Editor.
I'd also like to thank Domizia Salusest, who provided the new photography and all of our fabulous volunteer models who posed for us, and all the people who took part in user testing of the new site. I'm delighted that NAM continues to reflect the variety of lives that have been impacted by this epidemic.
Matthew Hodson
Executive Director