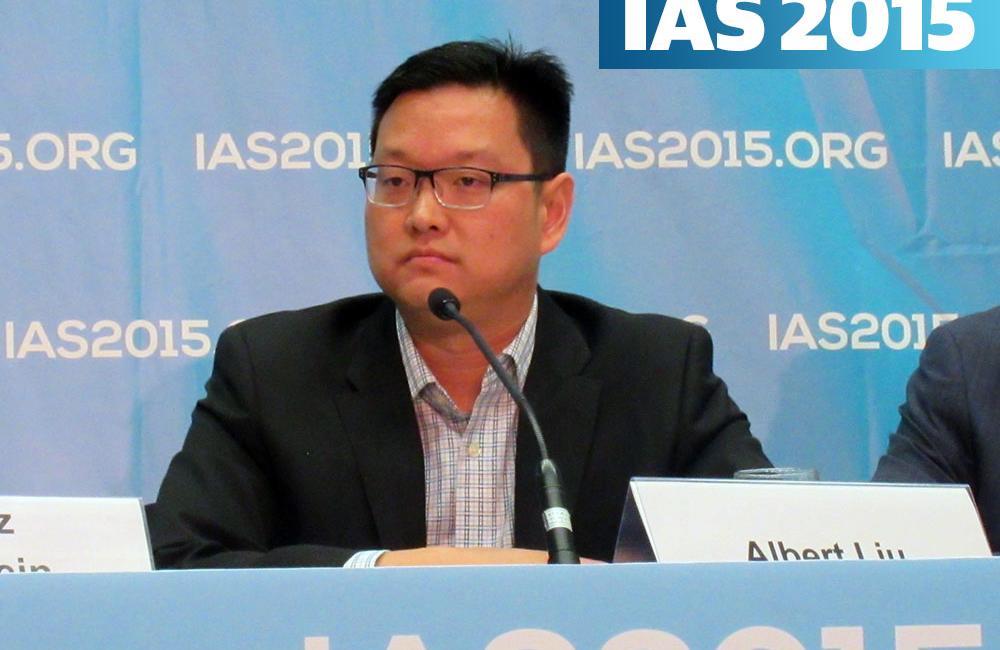 An open-label demonstration project of Truvada pre-exposure prophylaxis (PrEP) in the United States has found generally high retention and adherence rates, with the highest adherence among those at the highest risk of HIV, the Eighth International AIDS Society Conference on HIV Pathogenesis, Treatment and Prevention (IAS 2015) heard last week.
However, some groups appeared to have more difficulty taking PrEP, most notably young people and black people, and it proved difficult to recruit black men and transgender women to the project.
Aidsmap.com previously reported on The US Demo Project when it released interim figures in 2014. In this study, 557 gay and bisexual men and transgender women in San Francisco, Miami and Washington DC received PrEP on an open-label basis for a year. The criteria for entry included (in the past 12 months): condomless anal sex with two or more partners; anal sex (with a condom or not) with two or more known HIV-positive partners; or diagnosed syphilis, rectal gonorrhoea or chlamydia.
The average age of participants was 35, with 20% under 25. Forty-eight per cent were white, with 35% Latino, 7% black and 10% mixed race or other. Fifty-four per cent came forward specifically for the study; the other 46% were referred by doctors during a check-up. Only 1.3% (seven individuals) were transgender women.
A high proportion (24%) reported a primary partner who was living with HIV (the viral load of HIV-positive partners was not specified) while 26% had a sexually transmitted infection (STI) diagnosed at baseline.
Retention in the study was good, with 78% of those originally enrolled remaining in the study at 12 months. Fifteen per cent interrupted PrEP for reasons to do with side-effects – mainly nausea or headache in the first month – but most resumed it again.
Not counting these interruptions, adherence as measured by drug levels was good, averaged over the whole study – roughly 85% throughout. Sixty-three per cent of participants had protective levels of PrEP (equivalent to at least four doses a week) at all levels. Only 3% of study participants had drug levels of PrEP that indicated fewer than two doses a week at all visits.
As reported in the previous summary, however, adherence was notably lower among participants from Miami: it was 90% in San Francisco and 88% in Washington but only 65% in Miami.
Participants in Miami tended to be younger, were more likely to be black and to have somewhat lower levels of HIV risk behaviour. There was a strong relationship between ethnicity and adherence: 97% of white participants had tenofovir levels in blood indicating four or more doses a week, 77% of Latinos but only 57% of black people.
Adherence was 89% throughout in participants who had condomless sex with two or more sexual partners in the previous three months, compared with 75% who had less condomless sex. The only other strong predictor of adherence was that the person was in stable housing: people in unstable housing or who were homeless only took half as much PrEP.
Two-thirds of participants reported condomless receptive anal sex in the previous three months throughout the study, and an average of eight episodes of this. However, the proportion who had receptive anal sex with a condom declined significantly during the study, from six episodes in the previous three months at the start of the study to only 2.5 by the end. Thus although the overall number of episodes of anal sex fell, fewer episodes involved using condoms and there was therefore clear evidence of some substitution of PrEP for condoms with some partners.
Rectal STIs were 17% at baseline and declined to 10% at week 24, but were back to baseline levels at week 48: this variation was not statistically significant, though. Syphilis was diagnosed in 2-4% of participants at each visit.
Three participants turned out to have acute HIV infection and were in the testing 'window period' at enrolment: they therefore started PrEP although they already had HIV and one developed drug resistance to emtricitabine. However, there were only two infections in the 557 participants during the study period: one at 19 weeks in a participant who had stopped taking PrEP at least a month before and one four weeks after the end of the period of allocation of PrEP (participants were recalled for one post-study visit): this person had levels indicative of only two doses a week at week 48 and none at week 52.
After the study, participants were referred to local medical providers to continue to have their PrEP provided and researcher Dr Bob Grant told aidsmap.com that the number of local providers willing both to provide PrEP and advertise the fact had increased during the study.