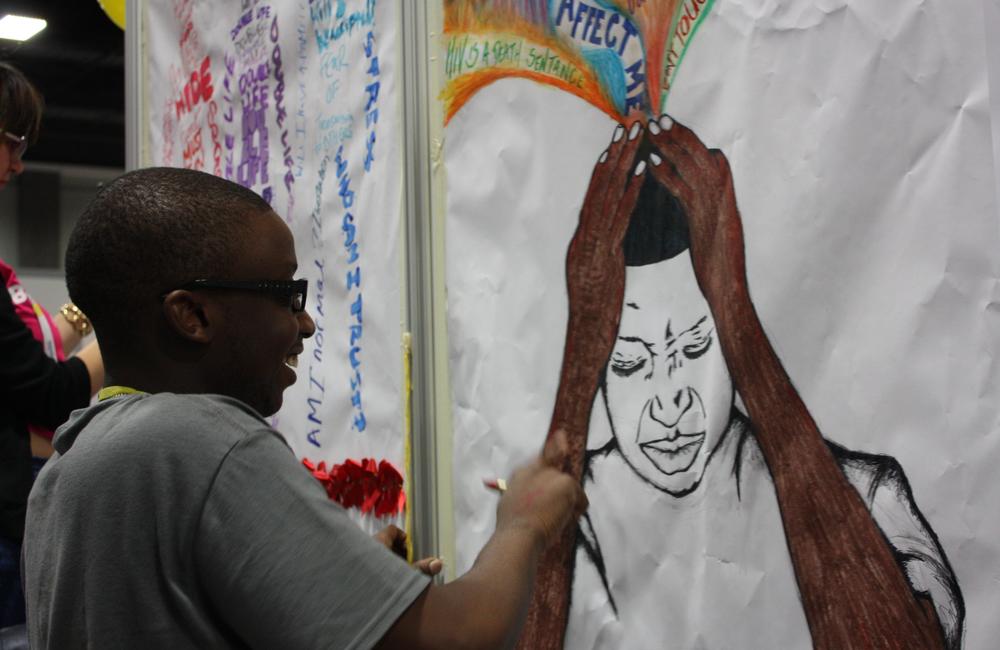 The 19th International AIDS Conference (AIDS 2012) is not just the sum of its presentations and posters. Alongside the conference sessions, the exhibition halls and the global village have also been a hive of activity this week.
The global village is an established part of the conference, with its own programme of debates, art, music, theatre, and a wide range of organisations setting up exhibition stands.
It's a colourful, noisy, sociable place, where networking happens easily, where activists and advocates can collaborate, and where real-world experience is front and centre. Seasoned conference delegates know that the global village is worth a visit and most take time out of their planned conference sessions to visit it.
For a flavour of the global village, take a look through the photographs below.