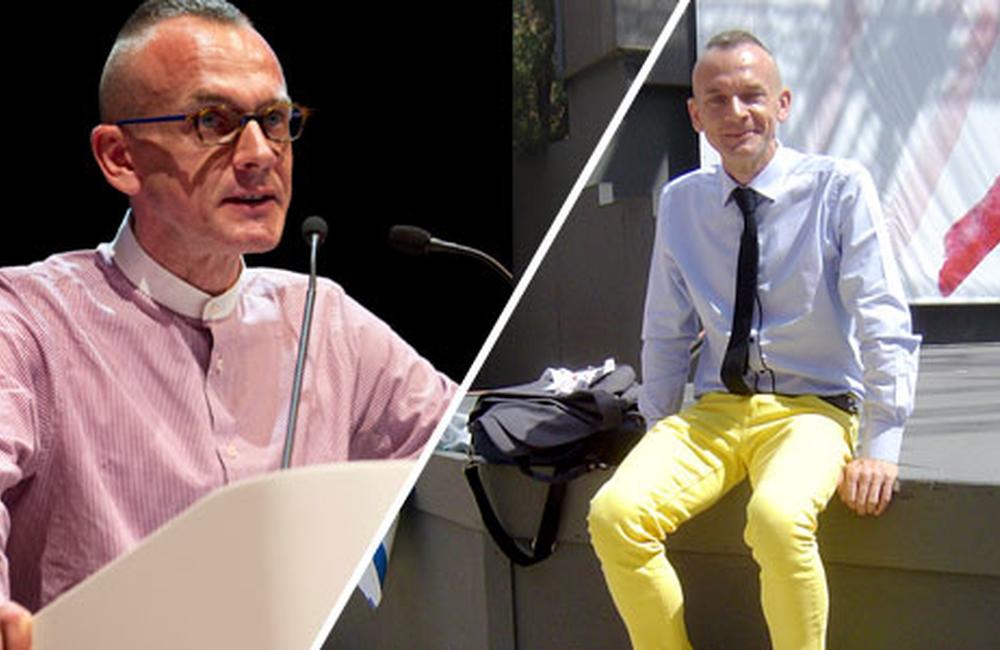 A long-serving figure in one of the world's largest pharmaceutical companies involved in HIV drug development remarked, in a conversation, on the role played by people living with HIV, community & advocacy groups and individual activists in shaping the global response to HIV.
While a long way from a phenomenon the pharmaceutical industry would have chosen to happen, he nevertheless conceded that it had been a good thing. 
Activists' voices
There are quite a number of prominent HIV activists here in Rome listening carefully to the ground-breaking data on preventing HIV that are being presented. Beyond the optimism and excitement, particularly surrounding TasP (treatment as prevention), they have voiced words of caution and advice.
Eric Fleutelot is one. Eric is deputy CEO for Sidaction. Based in Paris, Sidaction provides local organisations in developing countries with long-term financial and technical support to help them implement treatment, assistance, and prevention programmes.
Back in 1995, Eric attended a conference for people living with HIV in South Africa. He saw, then, that despite the obvious differences between the epidemic in the global north and south, "we had not only a virus in common, but also a destiny." This sparked his interest and involvement in the global epidemic.
Combination therapy
The following year Eric was offered the job at Sidaction while attending the Vancouver AIDS Conference. Vancouver was probably the most important breakthrough conference in the history of HIV, as it was there that the life-saving benefits of combination therapy were reported.    
He recalls: "I remember being in front of the TV with my partner Alain and being so happy. Wow! We are going to live longer than we thought! I wanted to share the hope and joy that I felt with friends and colleagues in Africa."
Access to treatment
But then, of course, access to treatment became a barrier to these friends and colleagues sharing in that hope and joy. In his work with Sidaction, Eric has worked hard to change that, through supporting and working on ARV programmes in developing countries. 
"From what I have seen, treatment programmes in resource-limited countries are a success when there is huge involvement from communities. This is certainly true for medical care but also for access to testing."
A prevention revolution
On Tuesday, Eric spoke very eloquently and passionately at a conference session about the critical importance of involving people living with HIV at the heart of any strategy for TasP and, in particular, about the importance of respecting people's human rights. 
Acknowledging that what we have seen here in Rome amounts to a potential revolution in prevention, he asked whether it would be like "the French revolution, in which a new elite of experts and public health people become more powerful, or will it be a democratic revolution in which people with HIV are freed from the fear of passing the virus to their partners?" (You can download the slides from his presentation on the conference website.)
A wonderful opportunity
The morning after his presentation he told me "Now there is a wonderful opportunity to change the way people living with HIV and AIDS are perceived by society both in the north and the south. If we consider we are not infectious, it could help reduce stigma. The transition of HIV into a chronic condition could be a wonderful opportunity for our lives. But for that, our rights have to be protected and promoted. There is a risk, in implementing treatment as prevention, of enforcement. We have to respect people's autonomy, especially the right to determine when and how to start treatment."
"This is a very exciting conference but we cannot afford to implement what we know. We need to fight to get more money into HIV/AIDS."
More information
For all our reporting from the conference, visit our IAS 2011 pages at www.aidsmap.com/ias2011
Want more information on treatment as prevention? There's a whole section in our newly launched resource, Preventing HIV: www.aidsmap.com/HIV-treatment-as-prevention/page/1270646/
Feeling inspired to get involved as an activist? If you're not sure where to start, try contacting an organisation local to you – there are thousands listed in our online e-atlas (www.aidsmap.com/e-atlas).