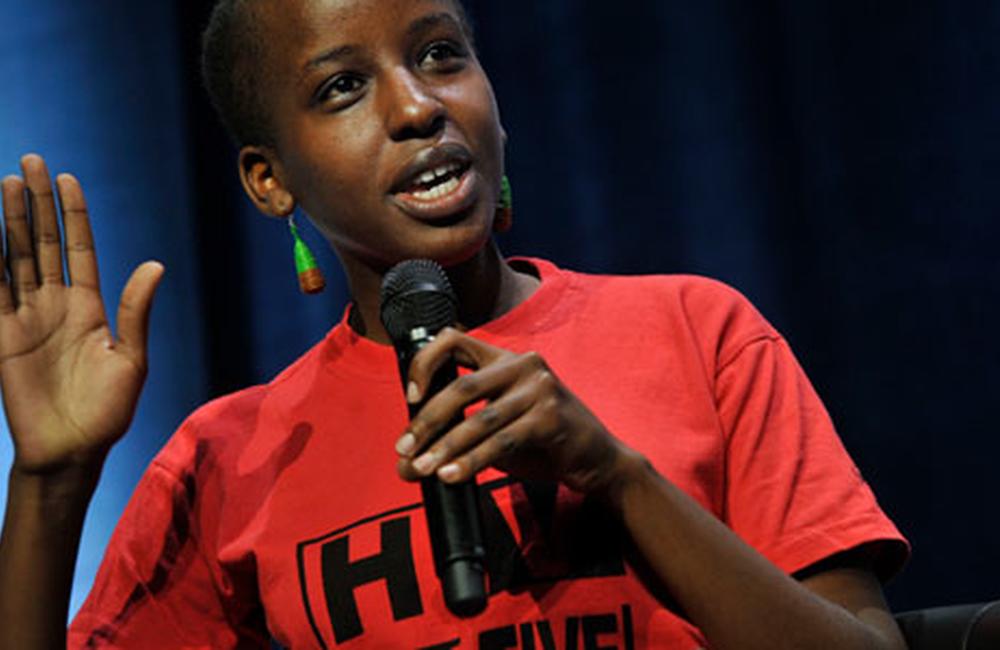 The AIDS movement is at a "crossroads", according to two panels of activists and policymakers speaking this week at the Eighteenth International AIDS Conference in Vienna, Austria.
A satellite session hosted by the Treatment Action Campaign (TAC) and a session entitled Durban +10: A New Call to Activism highlighted the complexities advocates face as the epidemic enters its fourth decade. Sustained political will, insufficient funding, government restriction of civil society, and accountability are all of central concern to those working in the field today.
Both sessions focused on the history of TAC, particularly its battles with the South African government under the presidency of Thabo Mbeki, and its gains in introducing ARVs to the country. TAC featured prominently during the 2000 Durban AIDS conference, which TAC General Secretary Vuyiseka Dubula called "a turning point" in the national and international AIDS movement. Most notable was the rollout of ARVs to resource-limited settings in the years following the conference, made possible by increased political will, decreased drug prices, stronger scientific research, and more comprehensive national and international policies.
What we're hearing is … vicious. It is AIDS has enough, it's not sustainable … let's do more with less … I think this is very dangerous. Michel Kazatchkine, Executive Director of the Global Fund
But activists are worried that the next decade may not be as energetic as the one prior, which was spurred on by Durban successes. "I'm questioning how we can sustain the energy that we made at Durban another ten years," said Mark Heywood, Executive Director of South Africa's Section 27 (formerly the AIDS Law Project). "We have more tools than we had before, we have more knowledge than we had before. But tools and knowledge are not self-implemented. There has to be an energy… What we need most is our ability to sustain … effective civil society." 
According to Paula Akugizibwe of the AIDS and Rights Alliance for Southern Africa (ARASA), the movement may in fact be entering its most trying period yet. "The situation today is a lot more complex," she said. "We're still facing financially driven political hostility, but [now] it's being presented under pseudo-scientific arguments."
 "I think there's a danger in fighting for political decisions to be made […] and then thinking that we've wont the battle," Akugizibwe continued. "But that's actually when [it] really begins. And that's often the most difficult battle because [it] is not so clearly defined."
According to Heywood, political gains can both harm and help the AIDS movement. Heywood questions the effectiveness of what he calls "the co-option of activists into the national response … Sometimes it is very difficult to tread the line between constructive partnership … and … forced silences that become a condition of ongoing partnerships." Heywood noted that he speaks from personal experience, acting as chairperson of the South African National AIDS Council, which comprises representatives from government, civil society and the business sector.
Akugizibwe contends that supporting activists working locally is key to the continued success of the movement. Noting that many ARASA partners face intimidation by both government offices and UN agencies when speaking out about health systems' failings, Akugizibwe said: "These are the realities in which activism is taking place in many countries in the African region … we have seen a strong pushback from governments." While other activists can offer guidance and solidarity to those living under repressive conditions, Akugizibwe stressed the variety of situations in which advocates live and work. "[Support] cannot be didactic [or] based on the assumption that everybody's coming from where we're coming from," she said. "There are very real, life-threatening realities that activists face."
The AIDS response is further stymied by corruption and lack of accountability. According to Akugizibwe, "Accountability is what's really missing in the response." Heywood remarked that this not only needed to be practiced by governments and funders, but by NGOs as well. "We talk about government accountability, we talk about donor accountability, but often we evade our own responsibility."
In line with the main conference theme of funding, panelists spoke critically of the so-called 'AIDS backlash'. "We're facing a lot of hostility," said Michel Kazatchkine, Executive Director of the Global Fund. "What we're hearing is … vicious. It is AIDS has enough, it's not sustainable … let's do more with less … I think this is very dangerous."
All panelists noted the necessity of African governments to live up to their commitment to spend 15% of their total budget on health, as outlined in the 2001 Abuja Declaration. Echoing Akugizibwe's comment that failure to do so is "embarrassing", Lesotho Minister of Health and Social Welfare Mphu Ramatlapeng said, "Remember, 15% is the bare minimum."
Activists from both sessions agreed that increased focus on Global Fund replenishment was the key issue facing the movement in the next several months. Heywood asked, "What are we going to do between now and October to make sure that the Global Fund is replenished, and what are we going to do after October? We have to have a strategy for that, otherwise we cannot go any further."
References
Heywood M From deafening silence to a cry for justice and human rights. Eighteenth International AIDS Conference, Vienna, abstract TUSS0402, 2010.
Kazatchkine M 2010 will be decisive for the fight against AIDS: time to redouble our efforts! Eighteenth International AIDS Conference, Vienna, abstract TUSS0404, 2010.
Akugizibwe P A new call to activism: what we must learn from Durban and where we need to go now. Eighteenth International AIDS Conference, Vienna, abstract TUSS0405, 2010.