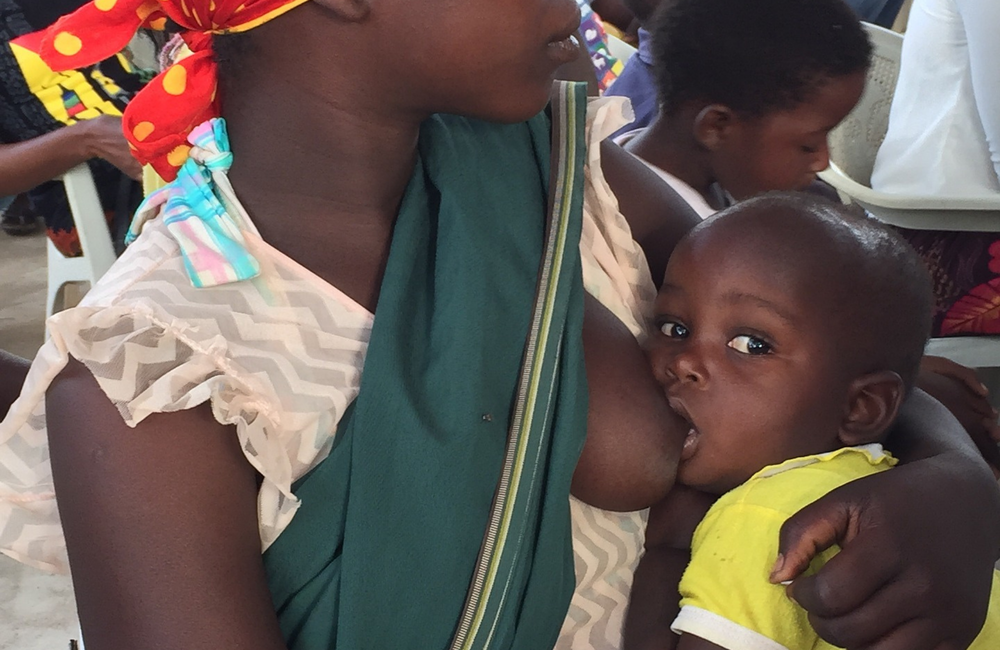 Following general viral load testing guidelines for adults may lead to just under a third of pregnant women with HIV knowing their viral load. In an analysis piece for the BMJ, Professor Ameena Goga and colleagues from the South African Medical Research Council argue that frequent testing of maternal viral load is needed to prevent HIV transmission through breast milk.
The World Health Organization (WHO) recommends viral load monitoring six months after starting treatment, at 12 months and then every 12 months. They do not provide specific guidelines for viral load testing during pregnancy and post-partum, although pregnant women, those breastfeeding and infants born to mothers living with HIV should be prioritised for viral load testing.
Within low- and middle-income settings, mothers living with HIV are advised to breastfeed. While formula feeding may remove all risk of HIV transmission, the lack of guaranteed access to safe drinking water, which can cause gastroenteritis, diarrhoea and other such illnesses, means formula feeding poses a more immediate threat to a baby's life than HIV acquisition.
In such situations, mothers are advised to breastfeed for at least 12 months - as is the case with the general population. In addition to avoiding unsafe drinking water, breastfeeding can also provide other short and long-term health benefits. In parts of the world where the safest feeding option is breastfeeding, what else can be done to prevent vertical transmission of HIV?
One of the largest studies, conducted across sub-Saharan Africa, found that 0.6% of babies became HIV positive when they were breastfed after a year. All of the mothers involved in the study were taking medication to control their viral load - but there is no data on whether they had an undetectable viral load. Although in many countries, a viral load of less than 1000 is thought to be low risk, a South African study found that a mother with a viral load of up to 1000 accounted for 43% of vertical transmission cases.
Some low- and middle-income countries like South Africa recommend viral load testing during an antenatal appointment, at delivery, and then every six months.
"Regular testing can be achieved through point-of-care viral testing and mobile health technologies."
But accessing viral load tests can be difficult. In some parts of low- and middle-income countries it may be costly or time consuming to get a test, as the clinic may be a great distance away. Not all pregnant and breastfeeding women attend all recommended visits. Logistical issues such as having the right sample tubes, a cold chain and transport to central laboratories are challenging. Even when a test is carried out, delays getting results pose an issue, so the result of the test may not reflect current viral load levels. The authors add that in the case of preventing postpartum transmission, testing breast milk (rather than blood) may provide a more accurate indication of risk through breastfeeding. However, they recognise that testing breast milk is neither commonplace nor practical and is costly.
The authors argue that regular testing can be achieved through point-of-care viral testing, which gives same day results, and mobile health technologies. "Frequent maternal plasma viral load monitoring and management for all pregnant and breastfeeding women are critical to achieve and maintain plasma viral load below the detection level," they say.
More frequent viral load testing may provide further clarity for mothers and policymakers in high income countries. Most high-income countries recommend formula feeding, but some support mothers to breastfeed if they have an undetectable viral load. In these situations, knowing one's viral load will inform their feeding decision.
Regardless of viral load levels, mothers with HIV in the global south are advised to breastfeed and will continue to do so, and this poses a continuing transmission risk. A meta-analysis of 1703 antiretroviral treatment clinics in 35 countries found that 38% of clinics had at least one antiretroviral medication out of stock during a 12-month period. Even where there is consistent access to medication, there may be other adherence challenges.
Travelling to clinic for viral load testing already presents a financial strain and can be burdensome for some. Interventions that include increased viral load testing will need to accommodate the daily lives and considerations of mothers living HIV.
Being aware of their viral load may not therefore be enough to prevent HIV transmission through breastfeeding. However it could flag where a mother may benefit from additional support. Beyond more frequent viral load testing, Goga and colleagues recognise that further innovative interventions may be needed, such as long-acting antiretrovirals, broadly neutralising antibody therapy or vaccines.