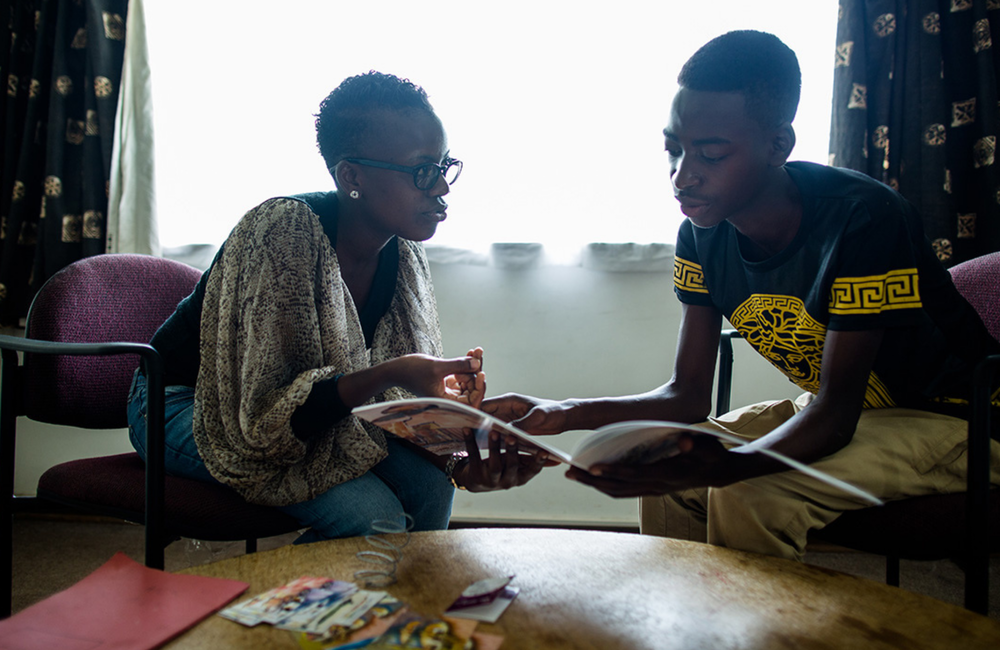 A study found that almost half of people newly diagnosed with HIV in Mozambique suffered from mental health issues. Among those, a third of people saw mental health symptoms decline by more than a half after several counselling sessions with lay providers. Mental health symptoms decreased by nearly 75% in those who participated in five counselling sessions.
Almost 13% of people in Mozambique are living with HIV. Yet retention in HIV treatment programmes in the country has historically been low. Because good mental health is typically linked to better adherence, the current study – by Katrin Fabian at the University of Washington –  investigates the mental health benefits of providing lay counsellors to those undergoing routine HIV care.
The approach is based on a larger effort designed for low- and middle-income countries with fewer mental health resources. The initiative trains lay people to provide support to people suffering from depression, anxiety, substance abuse, and trauma.
Mozambique's Ministry of Health started such a programme in 1996 help deal with a lack of mental health resources. Although their primary healthcare system does not currently integrate mental health screening and treatment with HIV care, this study investigated the potential benefit of doing so.
In this mixed methods study, 16 counsellors first underwent ten days of training and then advanced to provide mental health care (under supervision) at five primary healthcare facilities. The lay counsellors screened people newly diagnosed with HIV for symptoms of depression, anxiety, trauma, substance dependence, and thinking about suicide.
The counsellors then invited those who screened positive for symptoms to take pre-developed therapy modules to help address the person's needs. Therapy modules included a variety of topics, including "Talking about difficult memories," "Getting active," and "Thinking in a different way." The modules incorporate elements that are common to effective treatments for multiple mental health problems and combines them into a single treatment model.
Out of 820 people newly diagnosed with HIV, 382 (47%) screened positive for mental health symptoms and took part in sessions led by the trained counsellors between March 2019 and August 2020. Of those who participated in counselling sessions, 54% were women and the mean age was 31 years.
Among those who screened positive for mental health symptoms, over 70% had signs of general mental distress, 12% experienced thoughts of suicide, and 7% had indications of substance dependence. More than 66% had also experienced at least one traumatic event, including lacking food and water, no access to needed medical care, and witnessing or being the victim of violence.
Out of up to ten counselling sessions, 70% of people who screened positive for mental health symptoms attended at least two, 51% attended at least four, and 31% at least six. After each counselling session, mental health symptoms were scored using the same method as the screening process. While participation dropped off over time, mental health symptoms decreased by almost 75% after the fifth session, indicating that ten sessions weren't required to show benefit.
Among all people who participated in at least one counselling session, 37% had symptom scores reduce to half of their original value or more. While 29% of people participating were lost to follow up, about 60% of those saw symptoms reduce by half before they were lost.
To assess benefits and barriers to this approach, the researchers interviewed all lay counsellors as well as 11 participants in the programme. The interviews suggested that stigma associated with mental illness was a factor for people dropping out of the programme. One counsellor reported that when people were invited to participate, it was common to hear things like, "I don't want to have to do with you, because you have to do with mental health and mental health has to do with crazy people."
Patients and counsellors alike agreed that Mozambique needs more accessible mental health programmes. Before participating in this counselling programme, one person stated, "I felt lost. I didn't really like myself, I felt alone. But, when I approached this programme . . . it was the people who really helped me."
The researchers did not use a control group to confirm whether mental health symptom reductions occurred as a direct result of the counselling sessions. Nonetheless, the authors state that the high rates of mental distress experienced by people living with HIV in Mozambique "highlight the urgent need for programs like [this] to be integrated into HIV platforms" in Mozambique as well as other low- and middle-income countries.