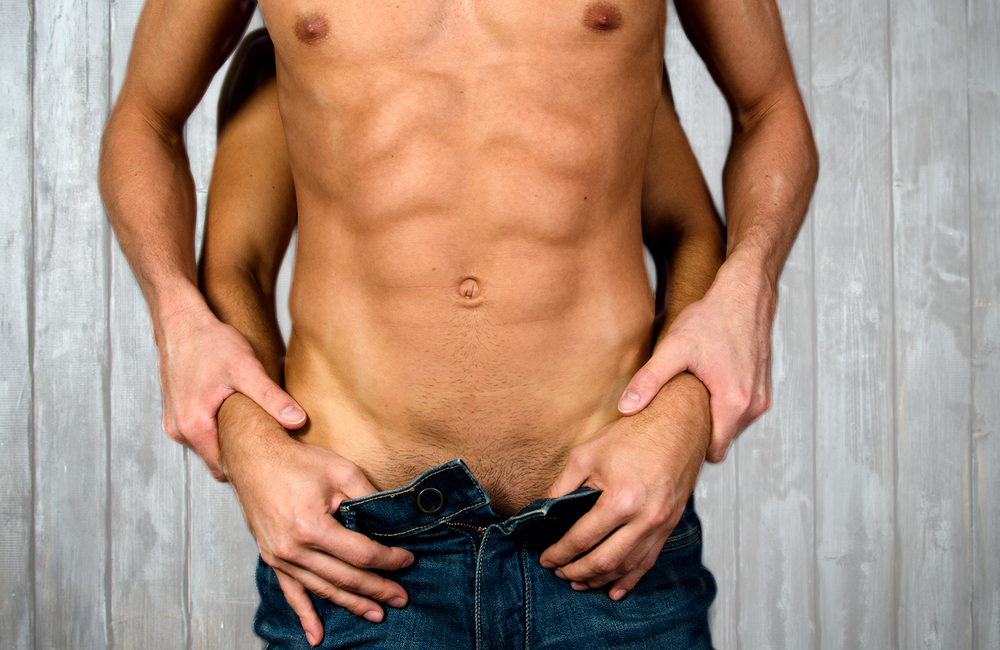 Diagnoses of the sexually transmitted infection lymphogranuloma venereum (LGV) in England reached record levels in 2019, with almost all cases involving gay and bisexual men. The data is set out in a report published by Public Health England and shows that the number of diagnoses increased steadily from 2017, reaching a peak in the second half of 2019.
LGV diagnoses had previously been concentrated among HIV-positive gay men, but the latest report shows there have been large increases in cases among men who were HIV negative or of unknown HIV status, reflecting changes in sexual behaviour linked to use of PrEP and awareness of the U=U (undetectable = untransmittable) message.
LGV is a bacterial STI caused by a strain of chlamydia and is treated with a three-week course of the antibiotic doxycycline. It was very rare in the UK until 2003 when cases started to be diagnosed among HIV-positive gay men. All these early diagnoses involved rectal infection and were linked to condomless anal sex and fisting.
Symptoms of LGV include rectal discomfort and discharge, which can be bloody and mucoid. There can be more complications if left untreated, including fistula and colitis. A feeling of malaise and swollen lymph glands in the groin are also common. Symptoms of urethral infection can include discharge and pain when urinating. While some people have severe symptoms, others have none. Diagnosis with LGV has been associated with and is predictive of diagnosis with another STI, including HIV and hepatitis C.
Since 2015, UK guidelines recommend testing for LGV in all individuals with symptoms suggestive of LGV as well as HIV-positive gay and bisexual men who are diagnosed with chlamydia in the anus, throat or urethra, regardless of whether LGV symptoms are present.
The headline finding from Public Health England's latest report is that cases of LGV in 2019 were at their highest since the reemergence of the infection in 2013. There were 1133 cases reported by laboratories, a 33% increase on 2018, and there were 1076 diagnoses reported by sexual health clinics to the GUMCAD surveillance system, a 56% increase on 2018.
Almost all LGV cases (98% clinical data and 99.5% of laboratory reports) involved men. These were almost exclusively among gay and bisexual men (95%), the other infections likely involving men who identified as heterosexual who had sex with other men. The few cases involving women are thought to either be among transgender women or to have been mis-categorised infections.
There was a 21% uptick in the number of LGV tests performed between 2018 and 2019. But that alone could not explain the increase in diagnoses, as the proportion of tests with a positive result increased from 8% to 9%.
Two-thirds of cases were among men aged between 25 and 44 years. The number of diagnoses increased by 46% in this age group. But there were also increases in the number of diagnoses in all ages below 65.
The number of cases increased by 79% among men born in the UK and by 116% in non-UK born men, especially those from South America and the EU.
Three-quarters of LGV cases were in London, where diagnoses increased by a third between 2018 and 2019. Outside London, the highest number of case reports were in Manchester, Brighton and Hove, and Kent. Although case numbers were low, there was nevertheless a 130% increase in cases in the West Midlands, a 105% increase in Yorkshire and Humber and an 85% increase in the North West.
"The increase may reflect greater mixing between sexual networks as HIV interventions improve."
The proportion of LGV diagnosis involving men who were HIV negative or of unknown HIV status started to increase in 2017, from approximately 30% of cases. By the fourth quarter of 2019, over 60% of LGV diagnoses were in HIV-negative/unknown status men.
Overall, LGV diagnosis rates among HIV-negative/unknown status gay and other MSM have increased fivefold since 2013. This increase is attributed to changes in mixing of sexual networks.
But despite these increases, the rate of LGV diagnoses is still around ten times higher among gay and other men who are living with HIV, and increased by 22% in 2018 to 2019.
Preliminary information on LGV epidemiology for 2020 was also included in the report. In January and February, the number of diagnosis was close to the late 2019 highs. But cases then started to fall after lockdown restrictions were introduced, reaching a low of approximately 20 diagnoses – almost all in London – in May. The number of cases then rebounded as restrictions were eased and between June and September were at levels observed in December 2019.
The report's authors emphasise the increase in diagnosis among HIV-negative/unknown status men. "The increase…may reflect greater mixing between sexual networks as HIV interventions improve...this may indicate that increased access to HIV prevention is altering sexual risk behaviour," write the authors. "Findings of this report cement the need for continued use of targeted control interventions including increased health promotion and testing in populations with higher rates of LGV, as well as the opportunity to review national guidelines."