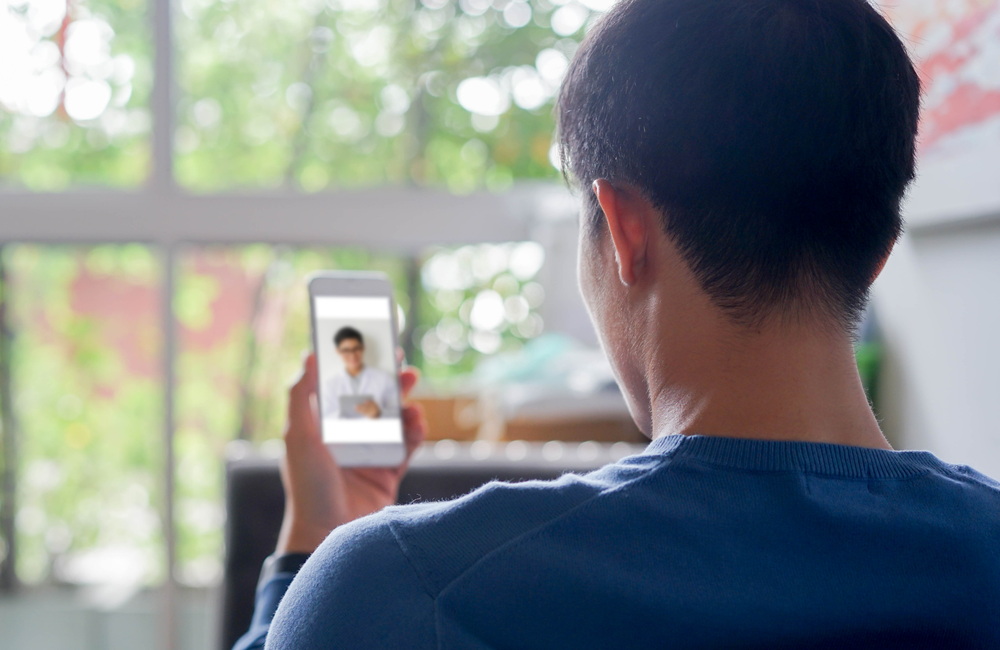 A pilot programme incorporated tele-health access to antiretroviral therapy, HIV providers and flexible medication delivery and storage options into an existing syringe services programme in Miami, Florida. Twenty-five of the 35 people with HIV who enrolled in the  "tele-harm reduction" programme achieved viral suppression within six months.
Fewer than 60% of people with HIV who inject drugs in the US are virally suppressed.  "The traditional healthcare system has fallen short for people who inject drugs. Without a change, we will not be able to get to zero HIV infections in the US," wrote Dr Hansel Tookes of the University of Miami and colleagues in their study, published in Drug and Alcohol Dependence.
While President Biden has expanded funding for harm reduction programmes, they still come under legislative attack in politically conservative states, often forcing them to close. In addition, fewer syringe services programmes operated because of COVID-19, which may have contributed to the sharp rise in drug overdoses in the US during the pandemic.
Tookes and colleagues argue that the reduced access to healthcare during the COVID-19 pandemic makes expanding tele-health access to people who inject drugs even more important. As a result, they initiated a tele-harm reduction programme within an existing syringe programme that already serviced 1700 people, 10% of whom are living with HIV.
Thirty-five people with HIV enrolled in the pilot programme. The participants had a median age of 42 and were mostly male (57%), Hispanic (42%), and heterosexual (82%). All had participated in the Miami-based syringe services programme, either in its three fixed locations or at five mobile locations.
The programme was divided into two phases. In the first phase, staff members at the syringe services locations provided access to secure videoconference technology for people to connect with medical case managers, to sign up for HIV treatment, and to have an immediate tele-health session with an HIV clinician. An onsite phlebotomist took baseline HIV labs and participants immediately initiated antiretroviral therapy. Enrollment, assessment, and treatment took approximately 3 hours.
The second phase occurred as people returned to the syringe services sites, where they were offered in-person or tele-health medicines to treat opioid addiction, naloxone for overdose prevention, hepatitis C treatment, access to clinical psychologists and ongoing HIV treatment adherence support. Adherence support was important as about 60% of participants were experiencing unstable housing. At the sites, people had access to lockers to store their pills or medicines were delivered by an outreach team.
The overall result was that 25 people (78%) achieved viral suppression after six months participating in the programme.
Qualitative interviews with participants revealed several benefits to the programme as well as areas of improvement.
People found the on-site phlebotomist especially valuable because it avoided the need to interact with traditional healthcare. People reported encountering stigmatising attitudes towards their HIV status and drug use when using traditional healthcare, which often resulted in them disengaging and stopping HIV treatment. One participant explained that in the tele-harm reduction programme, "We get treated with respect. We get treated like normal human beings."
"People reported encountering stigmatising attitudes towards their HIV status and drug use when using traditional healthcare."
Several people noted the convenience of having multiple health services in one location. One person said, "You come here to get syringes because you need to use. Then, of course, they help with HIV. It's all one place, [a] one-stop shop."
Another benefit was the flexibility in how they managed distributing and storing the medicine. One person said, "A lot of people that we deal with are homeless, so medication is very expensive, and it's either stolen or sold, so the lockers cut that out of the equation."
While most were comfortable with the tele-health technology, several expressed reservations about confidentiality and privacy, even with the secure internet connections and disposable headphones provided. Participants also expressed a desire to incorporate more of their peers into the process and to expand services at the mobile sites to improve accessibility.
The researchers note that more representation from gay and bisexual men who inject drugs would improve the diversity of perspectives included. They also recommend a randomised controlled trial to verify this programme's effectiveness, which they are about to launch. Even without the results of a controlled trial, they conclude that their pilot programme demonstrates tele-harm reduction is a feasible approach given the high number of people who achieved viral suppression.
Tookes and colleagues state that traditional healthcare is ill-equipped to deal with marginalised communities. "Intead," they said, "we must meet patients where they are – both physically and mentally – with no judgment to facilitate later engagement into the healthcare system."