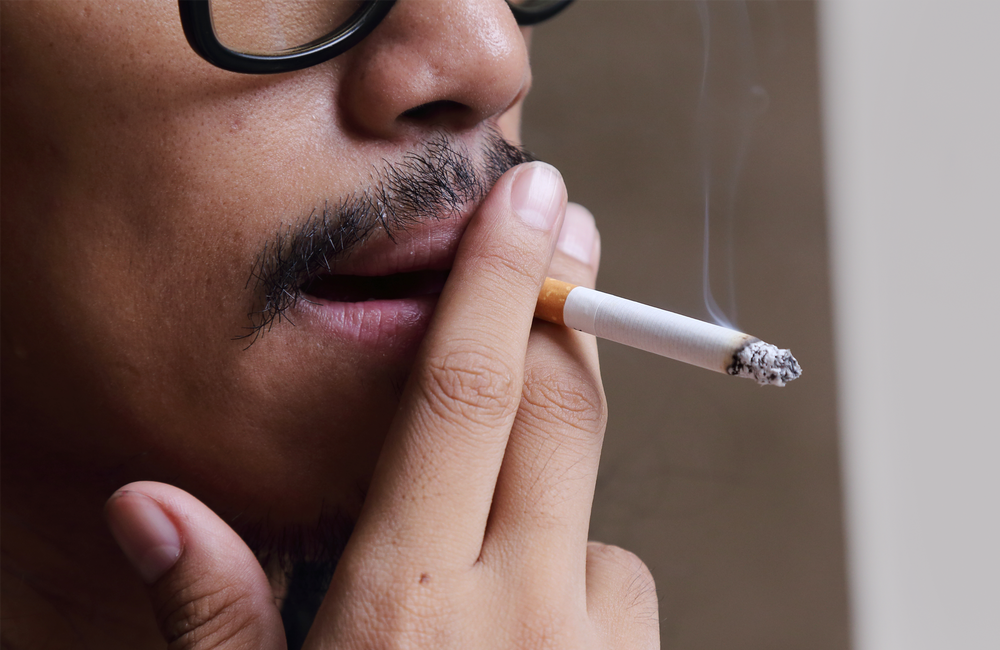 Two recent reports highlight the low rates of smoking cessation achieved using recommended brief interventions during routine appointments at HIV clinics.
Smoking is responsible for the loss of more life-years in people with HIV than HIV itself. People living with HIV are more likely to smoke than the general population and may be at greater risk of smoking-related illnesses, including heart disease, lung disease and some cancers. Effective smoking cessation interventions are therefore a priority, but it is unclear whether those developed for the general population have sufficient impact.
In Italy, smoking cessation experts trained HIV doctors at ten hospitals in Italy to deliver the 5A's intervention, which involves clinicians asking about smoking, advising smokers of the benefit of stopping, assessing motivation to quit (using the stages of change model), assisting smokers in their quit attempt and arranging follow-up with stop smoking services. They were encouraged to offer this support at multiple clinic visits and outcomes were assessed after two years.
Of 1087 patients seen, 561 were smokers. Two years later, 41 of the 561 (7.3%) had successfully quit smoking for at least six months.
Quit rates were higher amongst patients who were assessed as being more ready for behaviour change (in the 'preparation' or 'contemplation' stages) than others. They were also higher (10.8%) in people attending the four clinics which said they did repeat discussions about smoking at multiple appointments. The intervention was only partially implemented by the other six clinics, because of time constraints and a perceived lack of interest from patients.
Of note, only 22 patients were given nicotine replacement therapy, medications such as varenicline (Champix) or e-cigarettes. This means the results mostly reflect the impact of counselling on its own, without pharmacological support. Also, three clinics were unable to refer patients to a specialist stop smoking service. Four could refer to a service in their hospital and three to a service in the same city, but none had this available within their own clinic.
In London, smoking cessation experts trained three healthcare assistants (nursing assistants) at the HIV clinic of the Royal Free Hospital to provide brief advice, as recommended by UK guidelines. The approach is broadly similar to the 5As, but with a greater emphasis on referral to a stop smoking service in the patient's local area. As well as information and advice, these services can prescribe nicotine replacement therapy and other medications.
"4% of all identified smokers quit."
Of 1548 patients who were asked about smoking, 385 were smokers. Almost all were offered a referral to a stop smoking service, but only 154 accepted the referral. Follow-up with the stop smoking services three months later showed that 36 patients did attend the service, 78 did not and attendance was unknown for 40 patients. Of the 36 who did attend, 16 were recorded as having quit smoking (the duration of the quit was not reported). This means that 4% of all identified smokers quit.
Nonetheless, an economic analysis was more encouraging. Costs were modest due to the low pay grade of the staff involved and the brevity of the intervention. The estimated costs were £5.22 (GBP) for each smoker identified and £55.77 for each individual who attended stop smoking services. 
The authors suggest that having a stop smoking service within the HIV clinic might remove a barrier. "If the risk of smoking-related morbidity among people living with HIV is to be reduced, more sustainable referral pathways and ways of improving uptake of smoking cessation services must be developed," they say.