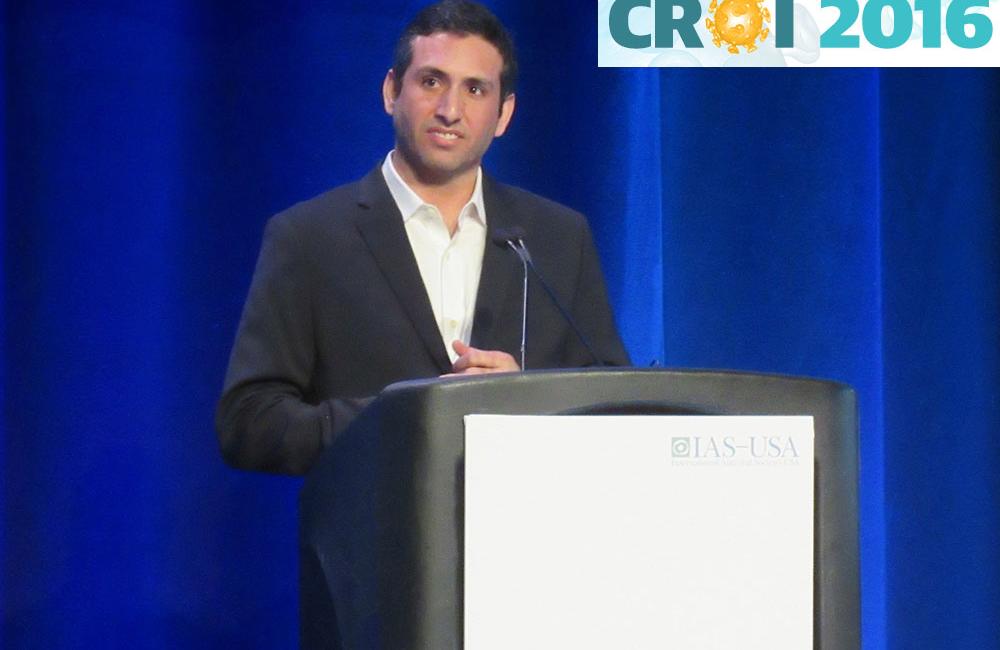 A combination of two long-acting injectable antiretrovirals, cabotegravir and rilpivirine, given once every 4 or 8 weeks, maintained viral suppression as well as a standard oral antiretroviral therapy (ART) regimen and appeared safe and well-tolerated, according to results from the LATTE 2 trial presented at the Conference on Retroviruses and Opportunistic Infections (CROI 2016) taking place this week in Boston, USA.
Long-acting medications could offer an attractive option for people with HIV facing a lifetime of antiretroviral treatment. These agents have the advantage of being more convenient and potentially improving adherence, but the drawback is that a long-lasting drug cannot be easily removed from the body, so it is especially important to establish safety in advance.
To this end, the LATTE (Long-Acting Antiretroviral Treatment Enabling) trial evaluated ViiV Healthcare's experimental integrase inhibitor cabotegravir (formerly GSK1265744) and Janssen's NNRTI rilpivirine (Edurant) as a simplified two-drug oral maintenance regimen for people who had already achieved undetectable viral load using standard three-drug ART.
At last year's CROI, David Margolis from ViiV presented 96-week findings showing that 76% of participants who switched to oral cabotegravir plus rilpivirine dual therapy maintained viral suppression, compared to 63% of people who stayed on a three-drug regimen containing efavirenz (Sustiva).
The oral combination was safe and well-tolerated, which laid the groundwork for testing the long-acting injectable formulations of cabotegravir and raltegravir in the LATTE 2 trial. Dr Margolis presented 32-week results from LATTE 2 at this year's conference.
This phase 2b analysis included 309 people with HIV who had not previously taken treatment. More than 90% were men, about 80% were white and the median age was 35 years. At baseline, the median CD4 cell count was 489 cells/mm3 and nearly one-fifth had a high viral load >100,000 copies/ml.
Participants in this open-label study first started a three-drug induction regimen consisting of 30mg once-daily cabotegravir plus abacavir/lamivudine (the drugs in Kivexa or Epzicom).
Those who achieved viral suppression (<50 copies/ml) during the induction period were randomly assigned either to receive intramuscular injections of cabotegravir and rilpivirine every 4 weeks (Q4W) or every 8 weeks (Q8W), or to stay on the same oral regimen. Previous research showed that injectable cabotegravir remains at therapeutic levels with either monthly or quarterly dosing.
The injectable regimen consists of separate 2-3ml injections of cabotegravir and rilpivirine in the buttocks. Dr Margolis suggested injections in the thigh might be possible to allow self-administration. He said there is some flexibility in dosing, so people can get the shots within a week before or after their scheduled date.
Of the 309 initial participants, 286 achieved viral suppression and were randomised to maintenance therapy. During the maintenance period, 94% of people who received the injectables every 4 weeks and 95% of those treated every 8 weeks maintained HIV RNA <50 copies/ml at week 32, as did 91% of those who stayed on the oral regimen.
The small number of participants – one in the cabotegravir Q4W arm, five in the Q8W arm, and two in the oral therapy arm – experienced virological non-response. Two of these (one in the Q8W arm and one in the oral arm) had protocol-defined virological failure, but neither showed evidence of integrase inhibitor or NNRTI resistance.
Injectable cabotegravir and rilpivirine were generally safe and well-tolerated. Serious adverse events occurred in 6% of people who switched to the long-acting injectables and 5% of those who stayed on the oral regimen, but these were not considered drug-related.
The most common drug-related side-effect was injection site reactions, occurring in more than 90% of injection recipients. Out of 4286 total injections, 2282 led to reactions such as pain and swelling. These reactions were mostly mild or moderate, usually resolved within a week (median duration three days) and became less common over time, but they led two people to withdraw from the study.
The most common drug-related adverse events other than injection reactions were fever, fatigue and flu-like illness, experienced by 19 participants taking the injectable drugs and one person on the oral regimen. Laboratory abnormalities of grade 3 or higher were seen in 16% of and 14%, respectively.
Pharmacokinetic analysis showed that the long-acting injections maintained cabotegravir levels similar to those seen with oral therapy in the original LATTE study. Concentrations started low and then increased, and Dr Margolis said they are working on strategies to increase early levels. Rilpivirine concentrations rose over time, but he said they stayed well below the level that might present a risk for heart problems.
Study participants reported a high level of satisfaction with their treatment – more than 90% receiving the long-acting injections reported that they were satisfied, compared with about 70% of those on the oral regimen.
Neither the four-weekly or eight-weekly dosing regimen was clearly better. LATTE 2 follow-up will continue through week 96 and researchers plan to further evaluate the long-acting injectable regimen in larger phase 3 trials.
The long-acting formulations of cabotegravir and rilpivirine are also being studied for pre-exposure prophylaxis (PrEP) – data that are also being presented at CROI this week.
References
Margolis DA et al. Cabotegravir+rilpivirine as long-acting maintenance therapy: LATTE-2 week 32 result. 2016 Conference on Retroviruses and Opportunistic Infections (CROI), Boston, abstract 31LB, 2016.
View the abstract on the conference website.