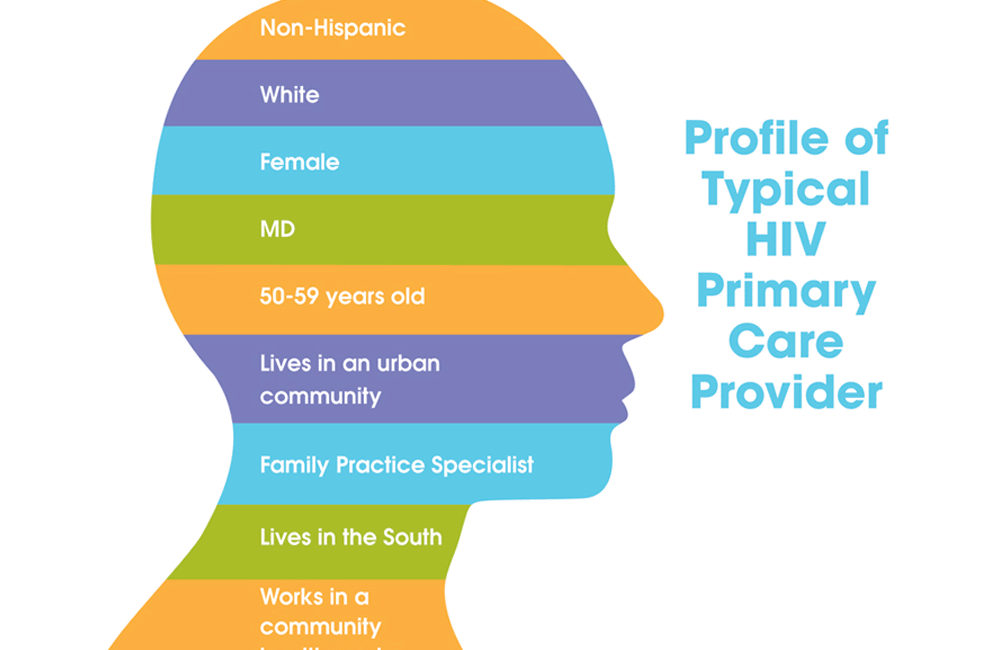 HIV doctors in the US are struggling to meet the demands of a rising patient caseload, according to the findings of a national survey.
Two-thirds of HIV treatment providers reported an increase in patient numbers, and a third reported difficulties being reimbursed for the care they provided.
The second annual HealthHIV State of Primary Care survey also showed that stigma was a major obstacle to patients accessing care.
"The competing concerns of increasing HIV caseloads and decreasing funding are placing such stress on the landscape of HIV care," said Brian Hujdich of HealthHIV, a non-profit organisation. "If we hope to continue meeting the needs of people living with HIV, and prevent its spread, we must increase HIV-related education and training of primary care providers."
A total of 1806 healthcare providers participated in the survey, which was conducted between July and October 2011. Respondents included HIV specialists, primary care physicians who provide care to HIV-positive patients and family doctors who were not currently treating HIV-positive individuals.
The survey was undertaken against a backdrop of major changes in the US health system. Implementation of the Patient Protection and Affordable Care Act (PPACA) will extend healthcare coverage to an estimated 850,000 HIV-positive patients who currently lack insurance.
However, the report suggested that physicians who currently provide HIV care are ill prepared to meet the demands of this rising caseload. Moreover, a significant proportion of primary care doctors are unwilling to extend their practice to encompass HIV.
Overall, 66% of HIV service providers (both specialist and primary care) reported an increasing number of patients. Just over a fifth (22%) of primary care providers cited reimbursement as a major obstacle to the provision of HIV care.
There were differing opinions about the potential impact of the PPACA on HIV care. A clear majority of providers (55%) thought that the act would bring positive changes, including increased access to care. However, 31% of specialist HIV doctors were fearful that the act would have negative implications. These included decreased funding for the Ryan White Act which currently provides free HIV care for uninsured individuals.
Data were also gathered on the provision of routine HIV testing. Approximately 20% of HIV infections in the US are undiagnosed. Therefore the CDC recommends that all adults should be screened for HIV as part of their routine health care.
Results of the survey showed that approximately half of primary care physicians do not offer routine HIV testing. Moreover, 20% of clinics offering specialist HIV care were not offering opt-out testing.
Providers who were offering routine screening cited patient reluctance as the biggest obstacle to more widespread testing.
A study published in late January 2012, showed that the majority of HIV-positive patients in the US were not receiving regular care. The latest survey provided some insights into possible reasons. Over half (52%) of HIV treatment providers considered stigma to be the biggest obstacle to care. Other major barriers were lack of proficiency in English (28%), concerns about immigration status or citizenship (24%), and lack of access to care (21%).
There were also sharp differences among different categories of HIV care providers about the quality of HIV care offered in primary care and at community health centres.
Some 41% of primary care providers rated the quality of HIV care delivered in primary care as "above average". However, only a fifth of HIV specialists were of the same opinion, and 31% of specialists rated the care provided by community clinics as "below average".
"We are approaching full implementation of the Affordable Care Act and more needs to be done to increase access to quality HIV care," said Hudjich. He emphasised the importance of "augmenting the specialist workforce with primary care providers who screen for an treat HIV disease."
Javier Salazar, Project Director for the AIDS Education and Training Center HIV Care in Minority Communities commented: "These findings demonstrate the increasing need to train more primary care providers in HIV care. Coordinated, national efforts are required to built infrastructure, increase access points, and enhance provider capabilities to help ensure that patients get quality HIV care."
References
HIV Healthcare The state of HIV primary care: a shifting landscape, 2012 (click here to download the report).