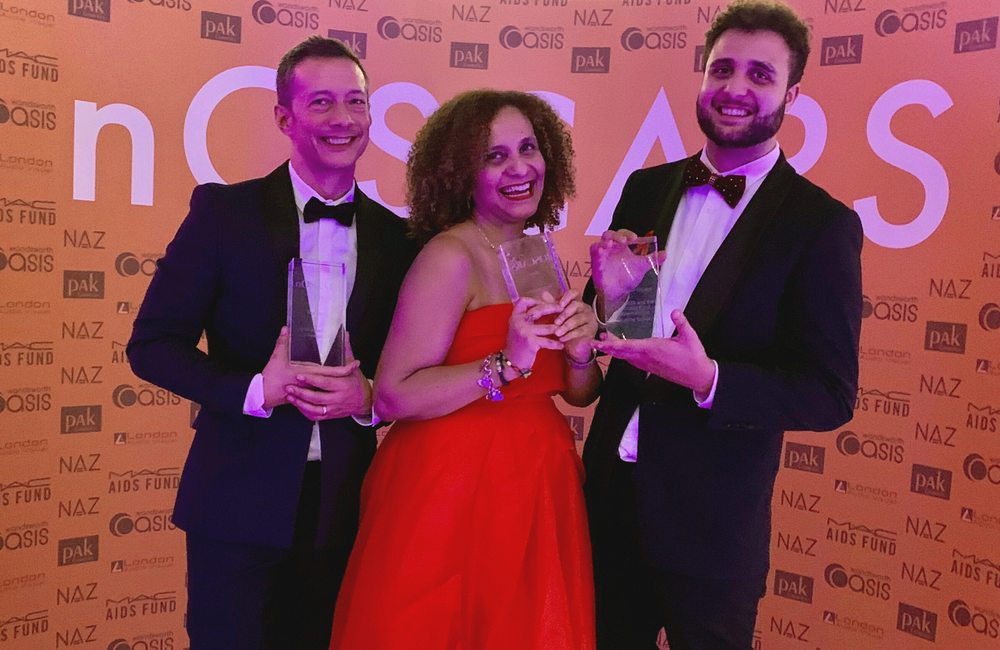 The nOscars awards is an annual celebration of sexual health work for black, Asian, Latino and other ethnic minorities. The evening is always spectacular, with music from NAZ's Joyful Noise Choir and a host of celebrity guests.
The nOscars, organised by NAZ Project London, turn the spotlight on ongoing health inequalities within the UK, as well as applauding efforts to address these challenges. Just looking through the nominations gives you an idea of the amount of innovative and exciting work that is being done in this area, as well as the dedication and time that is put in, both paid and unpaid, to ensure that the sexual health needs of all communities are met.
NAM's Susan Cole was awarded Woman of the Year, recognising her years of advocacy for women living with HIV and her work with NAM as our Patient Information Manager. She delivered a barnstorming speech, celebrating her sisters and comrades, which earned her an enthusiastic standing ovation.
NAM was nominated in two categories, Innovation and Media, for aidsmapLIVE, our HIV information series broadcast on Facebook and other social media channels. It's a cliché to say that it's an honour to be nominated but both categories were stuffed with projects that would be worthy winners. We were surprised, thrilled and humbled to be the winners of both awards.
Importantly, these awards show that we are fulfilling our strategy for 2017-2020, in which broadening our audiences and increasing our impact were key objectives.
We've already started work on some exciting projects that will launch in 2020, including a new website to visualise local HIV data across England, HIV Lens. Access to accurate and reliable information about HIV remains the heart of our work. We will continue to push ourselves and to explore innovative ways to provide NAM's reliable information to ever more people.
A huge thank you to NAZ Project London and to the judging panel for recognising our work, and to all of you for engaging with it and supporting us.
Our HIV information changes lives.