Gives hope for uptake of the dapivirine ring when approved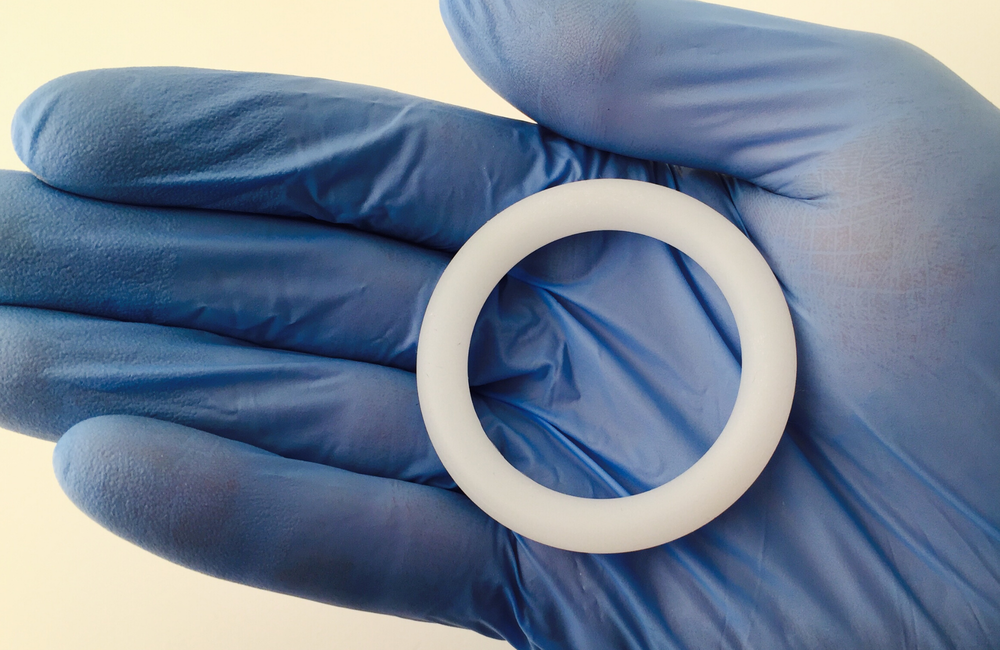 A systematic review published last month in PLOS ONE provides strong evidence that most women using the vaginal ring found it to be highly acceptable and easy to use, although a few women had some concerns. With increased use, women became more comfortable and satisfied with the ring, and also recommended it to others. Women had a preference for female-initiated long-acting multipurpose prevention technologies that meet more than one of their sexual and reproductive health needs, have few side effects and can be used without the knowledge of their partner.
Women are often not able to negotiate safer sex due to a variety of reasons (such as cultural, social and gender barriers), which put them at a heightened risk of unintended pregnancies, STIs and HIV. That is why female-initiated methods provide a ray of hope. The study authors note that "use of the ring appeared to give women a sense of ownership over HIV protection."
The vaginal ring is a female-initiated, long-acting (one-month to one-year duration) drug-delivery system, providing sustained therapeutic levels of drug(s) into the vaginal epithelium, with lower systemic exposure, compared to other forms of drug delivery (such as oral therapies), possibly leading to lower side effects.
Expanding the range of HIV prevention options is vital to meet the range of people's needs. The study authors note that "the addition of one contraceptive method to half or more of a population has been demonstrated to increase overall contraceptive use by 4% to 8%." Introducing new HIV prevention methods could have a similar effect on engagement with HIV prevention. The authors say that "correlation between increased platform options and uptake is also hypothesized to apply to HIV PrEP."
A ring for HIV prevention, releasing the antiretroviral drug dapivirine, is currently under review by the European Medicines Agency, with upcoming regulatory submissions to the US Food and Drug Administration and South African Health Products Regulatory Authority.
Dr Jennifer Griffin of RTI International and colleagues conducted this systematic review to assess the acceptability of the vaginal ring and related preferences, among women in low- and middle-income countries, to inform further investment and guidance on vaginal rings for HIV prevention. They analysed 47 studies, including 14 randomised controlled trials and 33 observational studies, published between 1970 and 2019. Qualitative studies were excluded. The studies included women over 15 years of age and were conducted in 25 low- and middle-income countries, with most studies from Asia (17) and sub-Saharan Africa (17).
Most of the studies were of vaginal rings for contraception (28), followed by HIV prevention (10), multipurpose prevention technologies (4), abnormal uterine bleeding (3), pelvic pain (1) and menopause symptom management (1). For each of the 47 studies, the review assessed the acceptability of the vaginal ring itself, and it did not include known side effects of the active pharmaceutical ingredients, with the exception of some reports of bleeding. The study authors note that "to our knowledge, there has not been a review on the acceptability and preferences for vaginal rings as a drug-delivery platform, irrespective of active pharmaceutical ingredient."  
The acceptability of vaginal rings in randomised controlled trials ranged from 71 to 97%, and in most observational studies it was more than 90%. Acceptability increased with the use of the ring. For example, one randomised controlled trial of NuvaRing (hormonal contraceptive) in Rwanda reported that at the beginning of the study less than 1% of women said they would recommend the vaginal ring, but this number increased to 98% by the end of the study. In another observational study, 46% of women found the vaginal ring too big and 36% found it too soft when the study began. However, at the end of the research these figures reduced to 18% and 10% respectively.
In the TRIO study, which evaluated the acceptability of three delivery forms (tablets, vaginal rings and injectables) as multipurpose prevention technologies for preventing HIV and unintended pregnancy, 66% women said that vaginal rings looked acceptable. 
Four randomised controlled trials for HIV prevention and one for NuvaRing reported 8 to 43% of vaginal ring users having concerns about partners not liking the ring. Studies reported expulsion of the vaginal ring due to sex, urination or defecation in 0 to 12% of the users. Other concerns included fear of a partner feeling the ring during sex, 'losing ring in the body', having uncomfortable sex and unwanted expulsion of the ring. But the percentage of women with such worries decreased overtime as they became more familiar with the ring.
Some women reported discontinuation due to medical reasons (like irregular bleeding, expulsions, vaginitis, oedema, ovarian cysts, involuntary pregnancy, etc) or personal reasons (like planning pregnancy, perceived ineffectiveness, foreign body discomfort, desire for surgical or other long-lasting contraceptive methods or treatment, expense, etc).
"A ring for HIV prevention, releasing the antiretroviral drug dapivirine, is currently under review by the European Medicines Agency."
Disclosure by women of using the vaginal ring to their partners went either way in different studies: 64 to 99% of women disclosed the use of ring to their partner in three randomised controlled trials for HIV prevention and NuvaRing, as did 41% of study participants of IPM001 (a study to assess use of the dapivirine vaginal ring for HIV prevention). However, 63% of women in TRIO said that they used the vaginal ring without partner knowledge. In MTN-020/ASPIRE (a randomised controlled trial of the dapivirine ring), 12% of partners did not approve of the vaginal ring use at the end of the study period. An unpublished observational study of the dapivirine ring reported that 57% of the women disclosed its use to their partner, but 34% did not use it due to their partner's influence.
Randomised controlled trials largely reported improved bleeding outcomes. However, eleven studies, nine of which involved hormonal active pharmaceutical agents, reported some problems with menstrual bleeding. Levels of vaginal discharge were low in all randomised controlled trials.
Recent observational studies of contraceptive vaginal rings reported higher continuation rates (77 to 97%) than the older studies (31 to 66%).
This review suggests that women prefer HIV prevention methods that are long-acting, as less frequent dosing was associated with increased adherence. Women also showed a preference for multi-purpose prevention technologies that prevent both HIV and pregnancy.
Although this review provides strong evidence in favour of vaginal rings, there are some limitations too, as well as areas for further research. Few studies in the review assessed differences by women's age or global region, making it difficult to generalise acceptability findings. This review was also limited by heterogeneity between studies and a lack of standardisation of acceptability outcome measures. 
The high acceptance of the vaginal ring gives hope for better uptake of the dapivirine ring for HIV prevention.