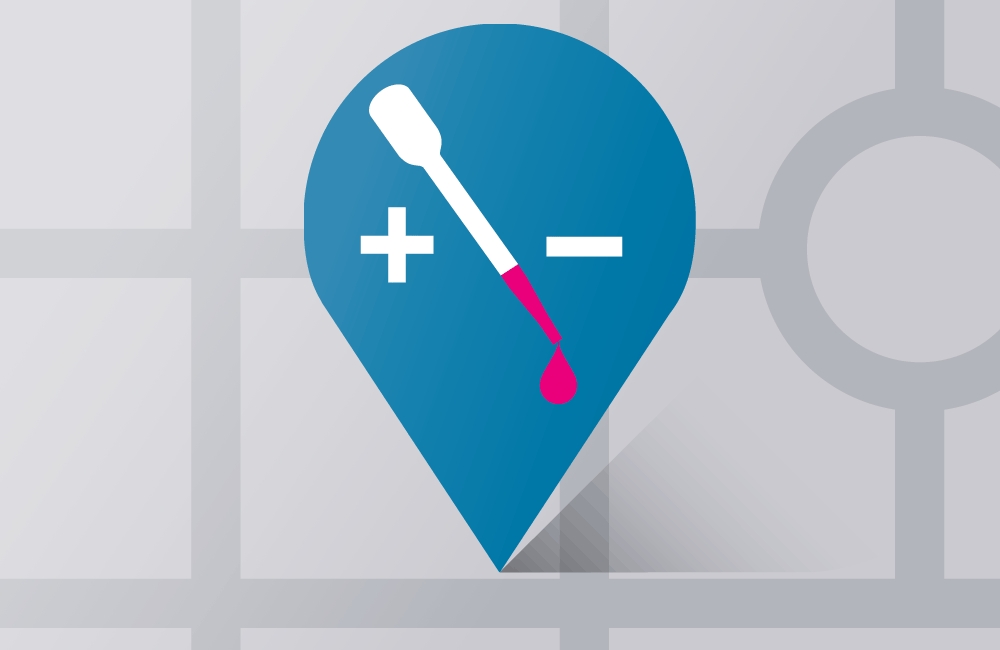 Over the last week, (European HIV & Hepatitis Testing Week) we have seen a huge surge in traffic to the European HIV test finder.  
The Test finder lists over 2000 HIV testing centres across the European Union (and also now including Norway) and in just a matter of seconds allows someone to find their nearest service, along with a map showing its location. During the week there were 74,585 page views across 40,238 visits to the Test finder.
The importance of encouraging HIV testing
In Europe, 47% of newly reported HIV cases are diagnosed late (when HIV has had an impact on a person's immune system, shown by a low CD4 count). Testing is a priority in terms of HIV prevention because we now know that someone who is diagnosed early and starts treatment as soon as they are ready is less likely to pass on HIV. They are also likely to live a longer, healthier life.
As 42% of new diagnoses within the EU and European Economic Area are among gay and other men who have sex with men – the only group which has not seen a decline in infections over the last decade – supporting men to take an HIV test is a priority.
How could NAM contribute to a drive to increase testing?
There is nothing new in NAM providing listings of organisations and services; we have done this since our earliest days. Indeed this was one of the three pillars of information which constituted the original National AIDS Manual.
What is different about this project, and what led to its success, is the combination of good quality data, clever use of widely used technology and a unique collaboration between Europe's HIV sector and three dating apps, commonly used by gay and other men who have sex with men across the continent.
The ingredients for success
Earlier this year, the European Centre for Disease Prevention and Control (ECDC) provided NAM with financial support to update its listings of European testing services.
Sylvie Beaumont, who for many years has edited our international listings, updated the details of all the testing services already held in our database and undertook research to identify as many new services as possible across the EU.
Tom Paterson, our web developer, then developed a simple user-friendly interface which would work quickly and efficiently online and, critically, on mobile phones (which was vital given most users would be linking to the Test finder via an app).
Three of the most commonly used dating apps: Grindr, Hornet and PlanetRomeo then ran free advertising to promote the Test finder, throughout European HIV & Hepatitis Testing Week, to millions of users across the EU.
Cary James, who heads Terrence Higgins Trust's prevention programmes, and who was part of the group working for this project, says, "This is a ground-breaking collaboration with dating app companies. It really shows what can be achieved if we work together on a European level. Our common goal is ending the HIV epidemic in Europe while improving the health and wellbeing of men who have sex with men. By working together we can add value to national programmes and achieve that goal sooner."