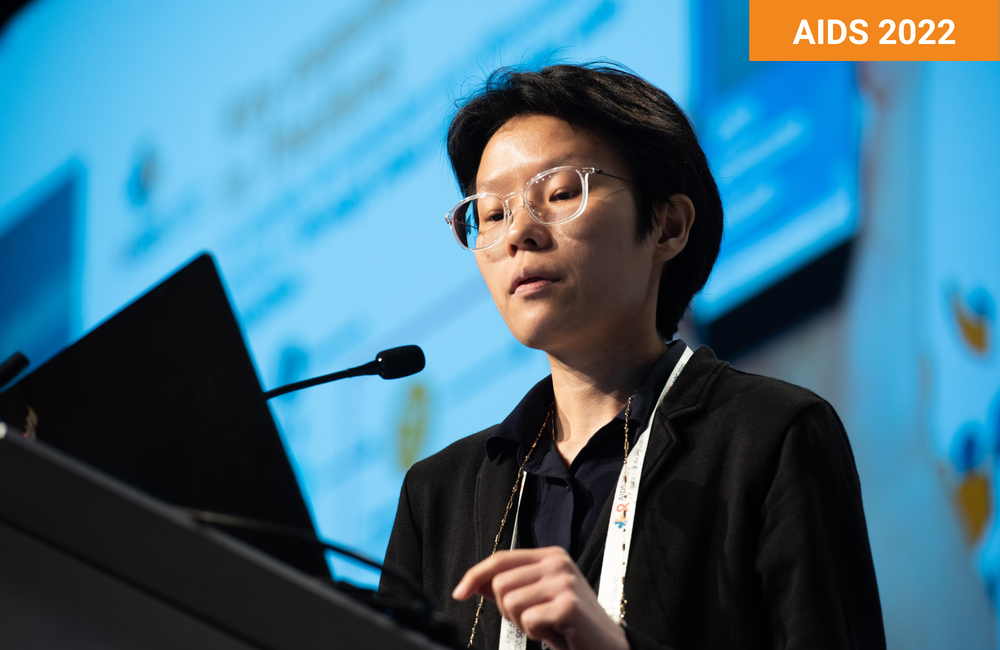 A client-centred approach that simplifies the provision of PrEP (regular medication to prevent HIV infection) to meet the needs of population groups has increased uptake and contributed to the 2.4 million people starting PrEP since the beginning of 2021, the 24th International AIDS Conference (AIDS 2022) in Montreal heard on Friday. This achievement has been accelerated during the COVID-19 period, which required innovative approaches to maintain PrEP services.
What's known as 'differentiated service delivery' for PrEP has seen many countries tailoring the when (frequency of visits), who (service provider), where (location), and what (package of services), based on client preferences. 
Differentiating 'when' in Kenya
A Kenyan study investigated a model of six-month PrEP dispensing, supported by HIV self-testing. It found that six-month dispensing simplified PrEP delivery and halved the number of clinic visits without compromising HIV testing, retention, or adherence.
In Kenya, PrEP is primarily delivered at HIV clinics, where quarterly visits are required for regular HIV testing. Client barriers to continuation include long waiting times, travel costs and stigma linked with using HIV clinics. The investigators therefore conducted a randomised implementation trial to test less frequent clinic visits.
From May 2018 to February 2020, 495 participants aged over 18 who were returning for their first one-month follow-up visit were enrolled and followed-up. The largest group (40%) were women enrolled on their own, 33% were men whose spouses were HIV positive, while 26% were women whose spouses were HIV positive. They were randomised to either the intervention (PrEP refills to cover the six months until the next clinic visit, with two HIV self-tests provided), or the standard care (PrEP refills to cover the three months until the next clinic visit, with all HIV testing in the clinic).
Dr Katrina Ortblad told the conference that at the 12-month visit, 73% in the intervention group and 72% in the standard care group returned to the clinic. In both the intervention and standard care groups, 70% of participants had tested for HIV in the past six months, while 60% in the intervention refilled PrEP at 12 months compared to 63% in standard care, thus demonstrating non-inferiority. Among the sub-group of women who enrolled on their own, the intervention significantly increased PrEP adherence (35% vs 18%).
These findings show that PrEP service frequency can be reduced by half without compromising HIV testing, retention, or adherence.
Differentiating 'who' in Brazil
Nurse-led PrEP has had an important impact on access in Brazil, with a monthly growth rate of 11%, according to research presented by Dr Ana Kolling from the Ministry of Health.
In 2020, the health ministry allowed nurses to prescribe PrEP, training them using short, virtual, open-access webinars. The previous model of care was prescription by doctors only and was centralised in a few metropolitan regions.
Nurse-led prescriptions have significantly increased PrEP access for vulnerable populations in the country. Between July 2020 to July 2021, 2.1% of nurses' prescriptions were for sex workers compared to 0.8% of doctors'; 13% of nurses' prescriptions were for people who use drugs, compared to 7% of doctors' prescriptions; 14% of nurses' PrEP patients were Black, compared to 12% of doctors'. Before nurse-led PrEP services, most of the PrEP users in Brazil were White, but since September 2021, this has shifted, with 63% of patients being Black.
Who provides PrEP in primary health care not only increases access but has the potential to reduce healthcare inequities. 
Differentiating 'where' in Vietnam
The conference heard that in Vietnam, differentiating where PrEP is offered has led to increased scale-up.
PrEP was introduced in 2017 through a pilot study at eight clinics in two provinces, was launched nationally in November 2018, and is now available at 210 clinics in 29 provinces. Clinics led by key populations play an important role in Vietnam – these are services led by community health workers who are men who have sex with men or transgender women. In addition, PrEP is offered in public HIV clinics, private clinics, telehealth clinics, community health facilities, and mobile services for those who can't come to clinics. Vietnam is also rolling out PrEP in pharmacies.
Dr Huong Phan from the Vietnam Authority of HIV/AIDS Control shared 2021 results from one province, demonstrating the different places clients receive services. Out of 3432 clients in Bà Rịa–Vũng Tàu, 32% started PrEP at public HIV clinics, 32% at key population-led clinics, 23% through telehealth, 10% at private clinics, and 2% at mobile services.
Differentiating 'what' in Thailand
Dr Narukjaporn Thammajaruk from the Institute of HIV Research and Innovation (IHRI) shared that in key population-led clinics in Thailand, screening for sexually transmitted infections (STIs) is provided alongside PrEP services. During PrEP screening, initiation, and follow-ups, the facilities offer testing for syphilis, gonorrhoea, chlamydia, and hepatitis C.
To reduce time spent at the clinic, one model of care is an express service where risk assessment is done via an online survey, and counselling over a video or telephone call. The client only visits the clinic to take their specimen for testing. Test results are sent via email, chat application, SMS or phone call and treatment is prescribed online with telehealth follow-up in seven days.
Providing this package alongside PrEP eliminates cultural barriers to STI screening, especially in Asia, and addresses challenges in implementing routine asymptomatic STI screening.
Conclusion
The World Health Organization launched a new technical brief at the conference, intended to support countries in developing and implementing differentiated PrEP service delivery in their programmes. These guidelines give examples of how differentiation can be carried out in high-burden settings. The brief can be found here.
References
PrEP-ing for 2030: Why optimization and scale-up of the PrEP service and product mix is critical to addressing unmet PrEP need and supporting effective use towards 2030 HIV prevention goals. 24th International AIDS Conference, Montreal, satellite session SA004, 2022.
View the details of this session on the conference website.
Expanding access to PrEP through differentiated service delivery: Lessons from COVID-19 adaptations. 24th International AIDS Conference, Montreal, satellite session SA048, 2022.
View the details of this session on the conference website.
Ortblad K et al. The effect of six-month PrEP dispensing supported with interim HIV self-testing on PrEP continuation at 12 months in Kenya: a randomised implementation trial. 24th International AIDS Conference, Montreal, abstract OAE0105, 2022.
View this abstract on the conference website.
Update: Following the conference presentation, this study was published in a peer-reviewed journal:
Ngure K et al. Efficiency of 6-month PrEP dispensing with HIV self-testing in Kenya: an open-label, randomised, non-inferiority, implementation trial. The Lancet HIV, 9: e464-e473, July 2022.