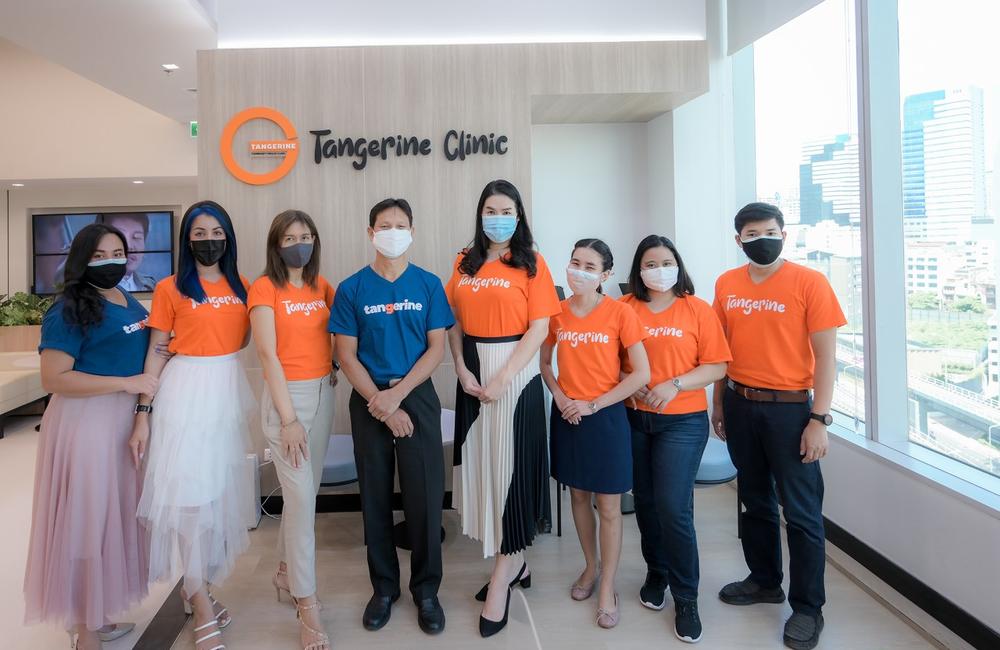 The success of two Thai clinics can be attributed to the active participation of trans women, integrating sexual health and gender-affirming services and a focus on offering destigmatising services in a culturally appropriate manner, a recent qualitative study found.
This study was carried out by Alyssa Lynne and Professor Jillana Enteen from Northwestern University in Illinois, USA and published in Culture, Health and Sexuality.
Background
According to the latest UNAIDS figures, the risk of acquiring HIV is 34 times higher for trans women than for the sexually active global population. Despite this increased risk, the unique needs of trans women are often overlooked when it comes to HIV-related prevention and care. While there has recently been more of a push to recognise the specific needs, vulnerabilities and concerns of trans women in HIV-related research, there are very few examples of trans-focused and integrated HIV service provision.
Thailand has a higher proportion of trans women than other south-east Asian countries. Based on an estimated HIV prevalence of 10-13% among this population, there are a high number of Thai trans women living with HIV, where Thailand's overall adult HIV prevalence is 1%. Despite this it was estimated that in 2019 only half of all trans women had access to HIV prevention services and only 40% of those living with HIV knew their status.
While Thailand has universal healthcare coverage at a very low cost, there are strict rules preventing access to these services for many trans women, including problems with legal identification, relocation outside of a home province and a lack of formal employment. Stigma – both in the form of trans- and HIV-related stigma – is also a significant barrier to HIV testing and accessing treatment.
Few trans women have consistent access to healthcare providers who can oversee their use of feminising hormones; the large majority acquire hormones informally without medical monitoring. Previous HIV prevention efforts have tended to view trans women as a subset of men who have sex with men (MSM), overlooking the need to acknowledge both gender identity and sexual health, as well as the unique barriers faced by trans women when accessing services.
The study
More recently, there have been exemplary instances of trans service provision in Thailand. To gain a better understanding of what has worked well at two clinics in Bangkok and Pattaya, the researchers collated information from observations and a series of 53 interviews conducted between 2017 and 2019 with healthcare providers, trans women utilising services, and activists. Thirty-four of these interviews were with trans women (23 in Bangkok, 11 in Pattaya), 13 with healthcare providers (11 in Bangkok, two in Pattaya) and six with activists (two in Bangkok, three in Pattaya and one in Chiang Mai).
Despite important differences between these clinics, novel ways of increasing the decision-making power and participation of trans women are highlighted in both instances.
Trans participation at every stage
In both clinics, increased utilisation of existing services, and the introduction of new options, was achieved through collaboration with trans women at various stages. Trans women were included as active stakeholders who had a real say in how they wanted services to be offered to best suit their needs.
In Bangkok, the clinic had reserved a day and time for trans women, but in a section of the HIV facility catering to MSM, and this had failed.
A trans woman working in HIV-related care explained why:
"Before…transgender women and also gay men or men who have sex with men, they were lumped together, so that's why any intervention on HIV and AIDS that targeted these key populations are not that successful, especially for transgender women."
Community consultation led to the realisation that attempting to adapt services aimed towards MSM simply did not work. Instead, an entirely new dedicated clinic was needed to attend to the unique needs of trans individuals. This would be crucial for the integration of sexual health and gender-affirming services and would also mean that trans women could be involved in the process of creating the right space from the outset. A trans woman working in the clinic explained the collaborative process:
'We came up with the slogan, with the colour, with the themes, and what kind of services they would like to see.'
It was also important for trans women to see themselves represented in the staff complement of the clinics. This fulfils a dual purpose, as it also provides much-needed employment for trans women. The Bangkok clinic did this in the form of peer counsellors, employed to work alongside nurses and doctors as the first point of contact. Peer counsellors conducted intake assessment and asked questions related to HIV risk factors and hormone treatments.
A trans woman attending the Bangkok clinic explained how relating to a peer counsellor made her feel at ease when going for an HIV test:
"I chose to come here because of the support…The counsellor started kind of talking like, 'Oh how did it happen?' but, you know, the counsellor talked about herself first, like inferring that 'I've been through this before'. And, so, I was like, 'Oh, then, you know it's not weird to talk about this', so I talked about it [the high-risk behaviour]."
The facility in Pattaya has taken a more culturally tailored approach to the inclusion of trans women in its day-to-day activities. Each trans woman attending the clinic is allocated to a khun mae (a respectful Thai term for mother) based on their current needs and HIV status. Khun mae act a role models and mentors, accompanying new members to HIV testing and providing small gifts, such as makeup, as a form of encouragement. They are compensated for their role and form an integral part of the clinic's grouping system.
Sex workers comprise the largest group, local students make up another, while office and factory workers are grouped with cabaret performers. Individuals living with HIV are grouped together and offered additional support in subgroups, such as direct encouragement and financial help to access their treatment. These groups form a family-based hierarchy, with the khun mae as the matriarch. This reflects Thai traditions, where family structure and elders are respected and valued. Khun mae also meet regularly to discuss problems within their respective 'families' or local challenges and provide feedback to the clinic director, who is able to make any necessary changes regarding service provision.
As many as three-quarters of their clients engage in sex work and around 13% are living with HIV. Thus, the clinic is committed to the integration of HIV-related care and hormone education within its familial groupings.
This system reflects the differing economic realities faced by trans women based upon their employment opportunities and HIV status. The groupings allow for members to relate to each other through shared experience, thereby offering support and reducing isolation – all under the guidance of a senior matriarchal figure. The clinic's khun mae system also highlights their mission to employ as many trans individuals as possible; this extends to health professionals working at the clinic where possible.
"Even though I know that being a sex worker puts me at risk of HIV, I have to do it because it is the only choice for my life…I am shown no value from other people, neither admiration or regret for the life I live…I have no relatives living here and can only talk to other TG or khun mae who have the same feelings as me and always provide encouragement."
Integrating sexual health and gender-affirming services
The use of feminising hormones is central to the experience of many Thai trans women. In many instances, this was emphasised as their primary medical concern, as opposed to sexual health concerns. While the clinic management in Bangkok initially became aware of the need to offer separate sexual health services for trans women, it became evident that these services would need to be integrated with access to safe gender-affirming hormone treatments upon further consultation. These services would also need to include referrals for gender-affirming surgeries. A trans clinical supervisor explained this:
"According to the community, which I absolutely agree with them, the healthcare for transgender people should be whole, not just HIV… So, if we are to open a clinic, we should aim at a comprehensive health clinic, a holistic one, not just focused on HIV. Even if we work on HIV."
One of the obstacles encountered by both clinics is that many trans women fear taking HIV pre-exposure prophylaxis (PrEP) due to concerns that it would interfere with their hormone levels and affect their transitioning process. In this regard, educating their clients regarding research findings has been central to the approach taken by both clinics.
According to a doctor at the Bangkok clinic: "The first priority for a trans client is transitioning, is hormone use. HIV is not a major concern. So, if they have to choose between PrEP and hormones, all of them will choose hormones. No one would choose PrEP."
While the Pattaya clinic does not focus on facilitating surgery, there is a strong focus on the integration of sexual health services (such as HIV testing, PrEP and condom distribution) and hormone treatment.
Destigmatising services
Finding ways of destigmatising HIV-related care has been central to the goal of increased service uptake for both facilities. Many trans women had reported negative and stigmatising experiences when seeking out sexual health services in the past. Thus, for both clinics, there has been a strong emphasis on empathy, relatability and non-judgemental service provision.
"If you go to meet the doctor and you say, 'Okay, I want to have HIV testing', the doctor or the nurse is gonna question you about it. For example, 'Did you wear condom when you last had sex?' If you say, 'No', [The doctor would say] 'Why?!' It was very judgemental. Because I did not use condom, that's why I came to see you, to get your support.'"
At the Bangkok clinic, trans women expressed their appreciation for the peer counsellors who created a welcoming environment to discuss sexual health concerns and who could also facilitate important conversations with healthcare providers.
"The receptionist would ask like, 'What are you coming for today? What are you checking today?' And I feel shy and it's like I'm afraid to tell, unlike when coming to [the Bangkok] clinic. I can come here right away, and clinic staff kind of speak and lead the way."
The Pattaya clinic relocated outside of central Pattaya in 2014 upon the suggestion of the khun mae to provide a warm, multipurpose space including free Wi-Fi, spots to relax, shower, apply makeup and even nap. The doctor's office was placed on the top floor to provide privacy for medical consultations. This warm atmosphere contrasts with the harsh and sterile environments encountered by trans women in other medical settings and works to encourage service uptake in a destigmatised and non-judgemental space.
"We provide beauty services (e.g. facial massages, lessons on makeup use) to transgender women, using the time to introduce them to the centre and its services and to discuss HIV prevention..."
References
Lynne, A & Enteen, J.B. Thai trans women's agency and the destigmatisation of HIV-related care. Culture, Health & Sexuality, online ahead of print, 13 July 2021.
https://doi.org/10.1080/13691058.2021.1933183