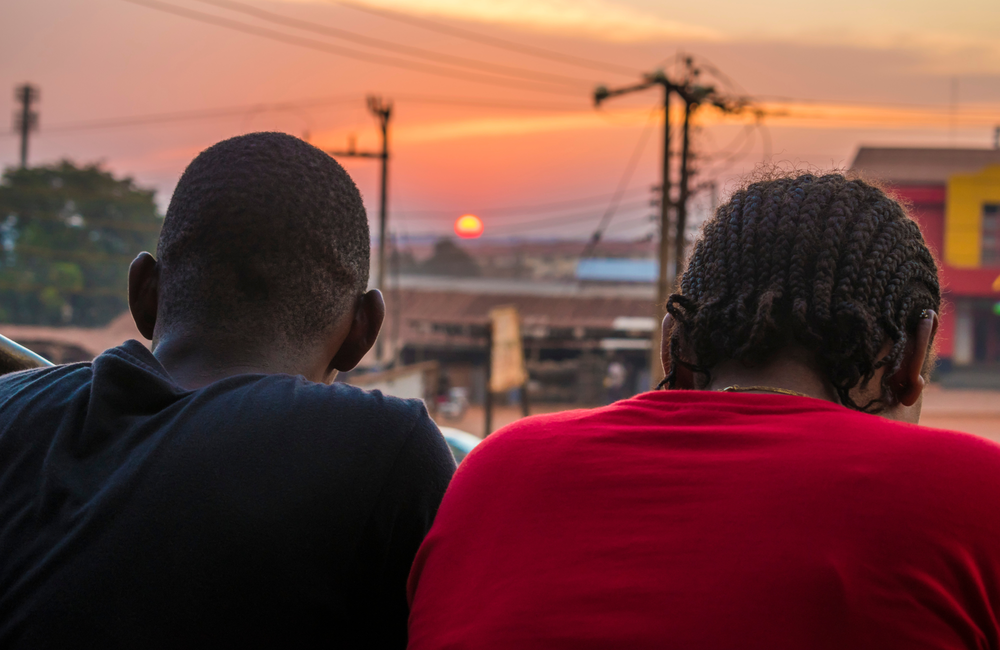 Men who have sex with men (MSM) recently diagnosed with HIV in Uganda experienced challenges in accessing care but benefited greatly from the support of patient navigators, according to a recent study published in PLOS Global Public Health.
The researchers found that the men experienced social, emotional, and financial challenges that placed them at risk of dropping off the HIV care continuum. However, patient navigators empowered them with resources and information about HIV to overcome their fears, which helped them attend medical appointments and adhere to their treatment.
Nevertheless, the anti-homosexuality bill passed by the Ugandan parliament on 21 March 2023 threatens to reverse the progress in the HIV response. The new Ugandan law would allow the government to imprison not only LGBTQ people but also individuals and institutions found to support or fund LGBTQ rights advocacy work.
"If enacted, this law will undermine Uganda's efforts to end AIDS by 2030 by violating fundamental human rights, including the right to health and the very right to life," said UNAIDS East and Southern Africa Director Anne Githuku-Shongwe. "It will drive communities away from life-saving services, and obstruct health workers, including civil society groups, from providing HIV prevention, testing and treatment."
In 2021, key populations (including MSM) and their sexual partners accounted for 51% of new HIV acquisitions in sub-Saharan Africa. In Uganda, there are an estimated 24,100 MSM, 13% of whom are living with HIV. About 54% are aware of their HIV status, and 66% are receiving antiretrovirals (ARVs). However, official demographic information is scarce due to the criminalisation of same-sex behaviour.
The study
In 2019 and 2020, Dr Markus Larsson of Lund University in Sweden and colleagues explored the experiences of HIV-positive MSM using patient navigators and of the patient navigators themselves.
Patient navigation was provided as part of a pilot programme which aimed to help newly diagnosed MSM make informed decisions about their health and navigate the healthcare system. The navigators were all MSM who were recruited through LGBTQ organisations; they received training and financial compensation.   
The researchers conducted in-depth interviews with 24 men newly diagnosed with HIV and four patient navigators. The mean age of the respondents was 29 years, 71% identified as gay and 63% of the newly diagnosed respondents were unemployed.
Cultivating resilience
Patient navigators reported that MSM were especially fragile after diagnosis, and they helped them remain resilient and hopeful as they adjusted to life with HIV.
"These new clients, they really need us more than any other person… The reason being, they get bad dreams, [and get] sick for that first month. They have a lot of thoughts, they grow small. So, when no one is there with them they almost go mad. So, whenever I participate in testing and I find that someone has been diagnosed as HIV positive, I always get closer to them to be a backbone for them." – patient navigator.
Patient navigators provided comfort and care by visiting men in their homes or receiving home visits from them, giving words of encouragement, and offering counselling.
"When I see and realize that someone has a big problem, I invite him to come and live with me for a while and when [he] gets better [he] can leave and go back to [his] place at home." – patient navigator.
Patient navigators also created a support network of other HIV-positive MSM where men could form meaningful relationships and share experiences.
"Sunday, we meet somewhere, we talk, because all of us have HIV so we are free to talk. When you meet other HIV-positive people, we are free to talk." – recently diagnosed man.
To help MSM stay in HIV care, patient navigators helped men manage stigma by guiding them with disclosing their HIV status to family and health workers they trusted. They also provided sensitivity training to health workers and worked with healthcare facilities to improve their procedures.
"We do an orientation of healthcare workers on stigma, discrimination, and attitude change. So, when we diagnose a client, we [send] him to a focal point at a facility so that there is ease in getting a refill. The client goes and presents a coupon, or any other document and gets served fast. We have made it easier in the facility so that there is no queuing." – patient navigator.
To create safe spaces for MSM living with HIV, the navigators brought MSM to friendly health facilities where they did not experience discrimination.
"He has once talked to me about these people from [a local] hospital. They are called [name of organization]. He told me that if you have a problem, you can go to them, and they can help you." – recently diagnosed man.
Many MSM worried about taking medication without food and chose not to take their ARVs until they could find food. To help with this, patient navigators provided them with food assistance.
"He gave us support about food, transport costs. Whenever we are coming to support group meetings, he pays for us; he bought for us food, sugar, beans, posho, rice, etc." – recently diagnosed man.
Some MSM did not feel ready to start medication and struggled with ARV adherence. The patient navigators counselled them about the importance of taking ARVs.
"When he calls me. He doesn't talk so much on phone but when I go to his place, he gives me a lot of advice. For example, why I need to adhere to my medication, what I need to do to keep my health better and keep my viral load low." – recently diagnosed man.
Navigators also provided men with accurate information; as a result, MSM reported having increased their knowledge about HIV. They also shared these lessons with others in their social networks.
"The problem was that [a MSM participant] used to listen to rumors and certain myths, theories, and misconceptions from other people about the medication. But me, I explained to him how I managed to go through that period." – patient navigator.
Patient navigators experiencing burnout
However, for patient navigators, MSM's high financial and emotional demands were sometimes overwhelming.
"The biggest challenge I face as a patient navigator is the fact that maybe I should have some kind of retreat or some kind of period where I am off my duties and this period can be used to provide me with more capacity building and support in relation to HIV positive people... I do get some little support… but sometimes I can really get overwhelmed by some issues especially [when] I have to receive a lot of problems from all of my [participants]. I get a bit overwhelmed or drained."
Moreover, listening to MSM's traumas and hardships occasionally caused patient navigators to relive their past traumatic experiences.
"It really affects me. Psychologically, it affects you as people come to you with tough situations. This is also because I went through the same challenges before, so I understand what they are talking about and what they are going through. Imagine someone telling you about something but you cannot provide enough help to relieve what they are going through."
Conclusion
In this pilot programme, patient navigators helped in not only getting MSM to achieve stages in the HIV care continuum: diagnosis, linkage to care, receiving HIV medical care and remaining in care.
This week, President Yoweri Museveni must either sign the Anti-Homosexuality Bill into law or use his veto. If it becomes law, it will not only reinforce discrimination against the LGBTQ community but further push communities most vulnerable to HIV away from life-saving health services.