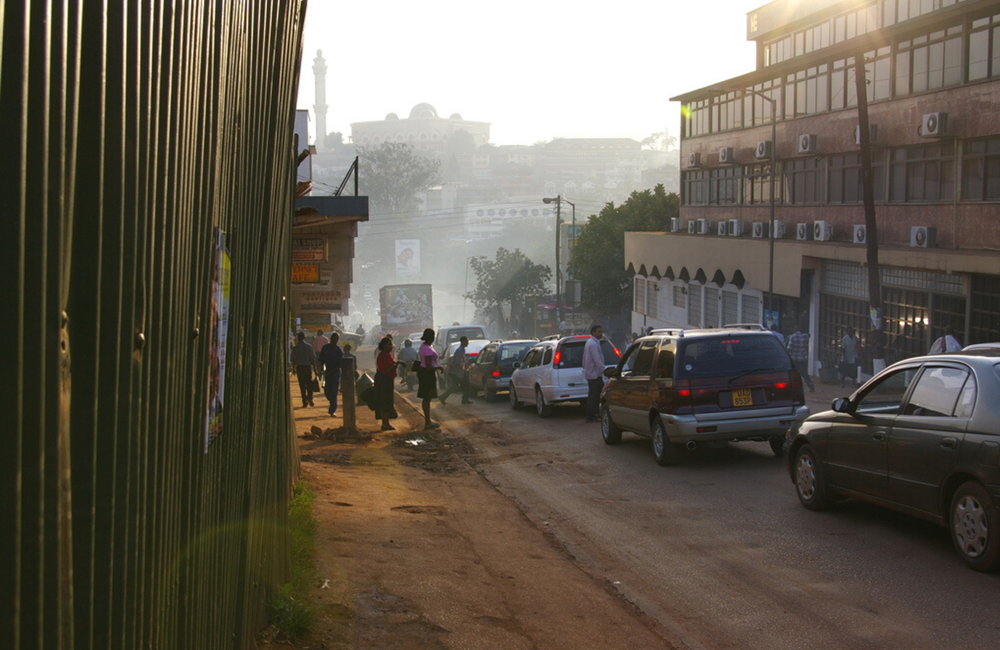 PrEP is about more than HIV prevention, according to women working in the sex and entertainment industry in Kampala, Uganda. Their motives for taking PrEP were multi-faceted and included condomless sex to both generate more income and to maintain trust and intimacy in primary relationships.
Researchers wanted to understand how women saw PrEP as fitting into their lives and how they viewed their own 'candidacy' for PrEP. The current paradigm for assessing whether someone might be a candidate for PrEP utilises a static definition focusing on specific 'high-risk' behaviours. Similarly, the benefits of PrEP are often described strictly in the context of HIV prevention.
These may not be the best 'selling points' for PrEP. The women in this study had a more nuanced relationship with PrEP, extending beyond HIV prevention or the 'high-risk' behaviour of sex work that made them eligible to receive it.
Rachel Kawuma and colleagues talked to HIV-negative women who were part of the Good Health for Women Project, a longitudinal cohort study that provides HIV prevention services and health care to women aged 18 and older who are vulnerable to STI and HIV acquisition through their work in the sex and entertainment industry.
Researchers recruited women who were receiving monthly PrEP for this study. They did a series of four interviews, starting one month after starting PrEP and again at six, 12, and 18 months after PrEP initiation. Interviews covered life history, facilitators and barriers to PrEP, and how PrEP fit into people's lives.
Researchers interviewed women of different ages, backgrounds, social contexts, and locations within Kampala. Thirty women completed at least one interview and were included in the study, with about half participating in subsequent interviews. Eleven participants were aged 18 to 19, thirteen were 20 to 39, six were above 40, and the oldest participant was 52. All participants previously or currently had a regular partner they had a bond with, described as a boyfriend or husband. Nearly all (26) were single mothers.
Twenty-six participants relied on sex work for their main source of income, while four participants did sex work when extra income was needed. Participants viewed sex work as a choice they made to attain money and independence, even in the context of limited opportunities due to poverty, neglect, abuse, and lack of education. Many participants reported that other available work, such as being a maid, was insufficient to support themselves and their family.
None of the women knew about PrEP prior to enrolling in the study. Trust and rapport with the clinic providers influenced how they saw PrEP, with one 39-year-old participant noting:
"I was initially concerned that the drugs may affect and possibly cause me to get cancer but since it was being given to me by health workers, my fears diminished and I felt it may be helpful after all."
All women reported condoms as their main form of HIV prevention prior to learning about PrEP, while also noting many challenges to consistent condom use. PrEP was seen as an improvement on condoms since power imbalances can make negotiating condom use difficult. A 33-year-old participant noted that clients can sometimes purposefully:
"Squeeze them and they burst".
Condom use was also difficult to negotiate in primary relationships with husbands and boyfriends, due to the bond and expectation for sex without condoms. PrEP was viewed favourably as a means to maintain that trust and intimacy – as well as prevent HIV.
One 30 year old described a fear that her boyfriend doesn't use condoms with the other sex partners he has, which makes her worry about getting HIV.
Alcohol, used by women in this study to allow them to work in confidence, was identified as a barrier to consistent condom use, which made PrEP more attractive. A 23-year-old participant noted that:
"For example, I can have sex with about three men in just a day when I have taken alcohol otherwise I can't handle having sex with more than one client".
A 40-year-old participant noted that:
"Sometimes when we are with these men in the lodges, they refuse to use condoms and you are too drunk to even resist them so if you take this pill then it can protect you against acquiring HIV".
Alcohol also posed a barrier to PrEP adherence, with a 43 year old sharing that:
"I come back in the morning when I am so drunk and very tired so I sleep it off and wake up at 1pm which means that day passes by without taking".
Inconsistent routines and changing daily schedules were also a barrier to consistent PrEP adherence, with a 24 year old noting that:
"The health worker told me to maintain the time which I take these drugs but it so happens that sometimes that time comes when I am not home yet night time is the most convenient for me to take the pills".
"Researchers wanted to understand how women saw PrEP as fitting into their lives and how they viewed their own 'candidacy' for PrEP."
When women started PrEP they were encouraged to continue condom use by their healthcare providers, and many did, as they were unsure about whether PrEP would truly offer protection. A 27 year old shared that:
"I think it [PrEP] does (protect) but I cannot leave a condom; if it happens and the condom bursts then the drugs can protect me. However, I check every time to make sure that he has properly put on a condom".
However, as the study continued and women grew more confident with PrEP, self-reported condom use declined. By the third interview, conducted one year after PrEP initiation, all but two of the participants reported no longer using condoms.
A major factor in the discontinuation of condoms was the extra income generated by having condomless sex with clients, called 'live sex'. A 30-year-old participant explained that she made three times as much without a condom. Another 26-year-old participant noted that:
"It is after I started taking PrEP that I started having live sex. For me if I get a client who gives me a lot of money I go ahead and have live sex".
Participants did note that PrEP use was not protective from STI acquisition, and three participants discussed having an STI during the study. However, participants noted easy access to STI treatment through their clinic, meaning that STI risk was insignificant compared to the extra earning power and HIV prevention offered by PrEP.
At the study endpoint of 18 months after PrEP initiation, six of the nine women interviewed chose to stay on PrEP, while two wanted a break from pills and one discontinued due to taking too many drugs since she was also on treatment for diabetes.
The findings of this study underscore the need for a multi-faceted approach both for assessing PrEP candidacy and discussing the benefits of PrEP. Sex without condoms, both to earn additional income and maintain trust in primary relationships, was highly motivating to this cohort, more so than narrow constructs of 'risky' behaviour and HIV prevention.