A round-up of the latest HIV news, for people living with HIV in the UK and beyond.
Low testosterone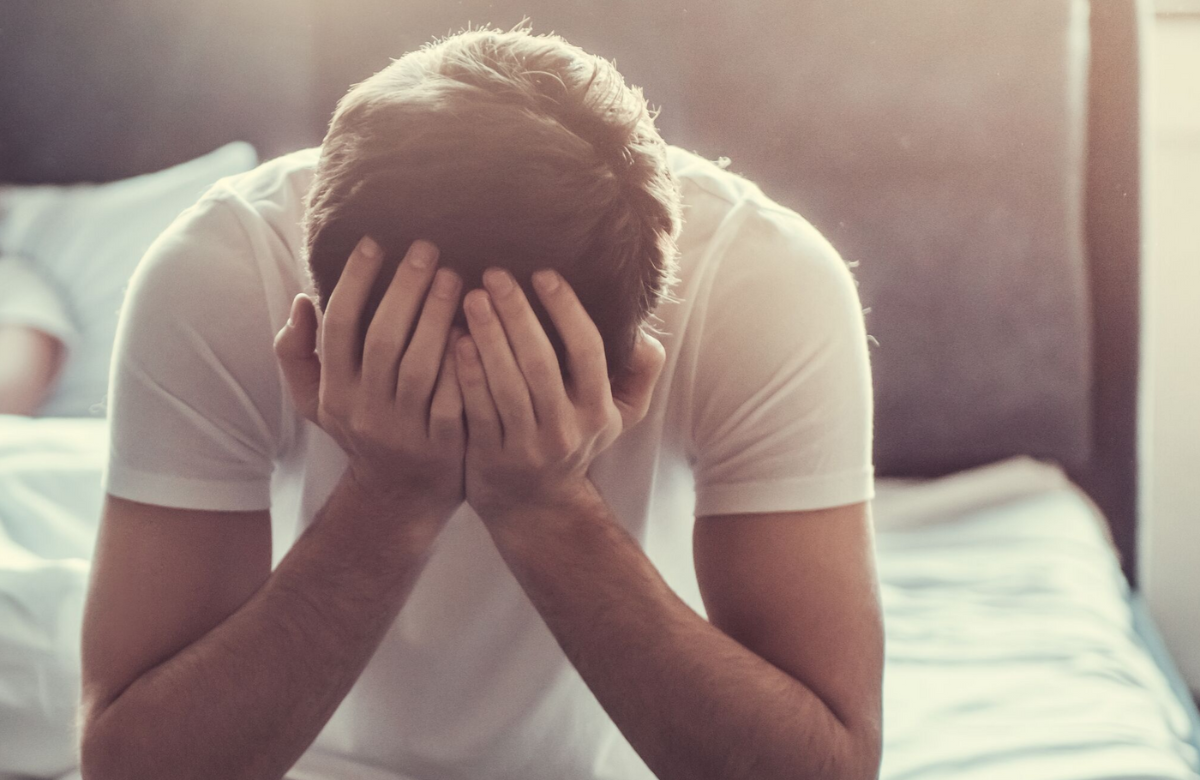 Testosterone is a male sex hormone important for bone and muscle growth and regulating sex drive. Low testosterone levels can cause problems with bones, mental health and sexual function. Before effective HIV medication, low testosterone was common among men with advanced HIV.
Researchers in France wanted to explore how much of a problem this might still be for people on effective HIV medication. They also hoped to identify whether there were any common risk factors. These could help to target earlier testing for testosterone levels so that replacement treatment can be provided where necessary. 
To measure testosterone, the research team took two blood samples each from 231 men living with HIV who were mostly in their late 30s or 40s. All the men were on effective treatment with an undetectable viral load.  
Over half of the men reported erectile dysfunction and worsening quality of life, a third had symptoms of depression and nearly one in five had osteoporosis (low bone density). However, these symptoms were not necessarily linked to low testosterone levels. 
A total of 20 men (8.7%) were found to have low testosterone, which is double the rate of the general population at the same age.
The particular risk factors that were identified amongst these men were:
being over the age of 43
ever having had a CD4 count of below 200
ever having taken efavirenz (an anti-HIV drug that many people used to take as part of Atripla, though it is not as commonly prescribed today)
currently having a body fat percentage of over 19%.
With this information, we may be able to better target earlier testing for testosterone levels, given that there are more solutions available today. Depending on individual needs, doctors can prescribe treatment for erectile dysfunction and testosterone replacement therapy to improve quality of life and prevent negative health outcomes.
---
High blood pressure and HIV
Blood pressure may be higher in some people with HIV because of the effect of HIV on the body. It can also be affected by diet, smoking and lack of exercise. Your HIV clinic should monitor your blood pressure at least once a year as part of your routine check-ups. 
Find out more about high blood pressure and HIV in our updated page.
---
Suicide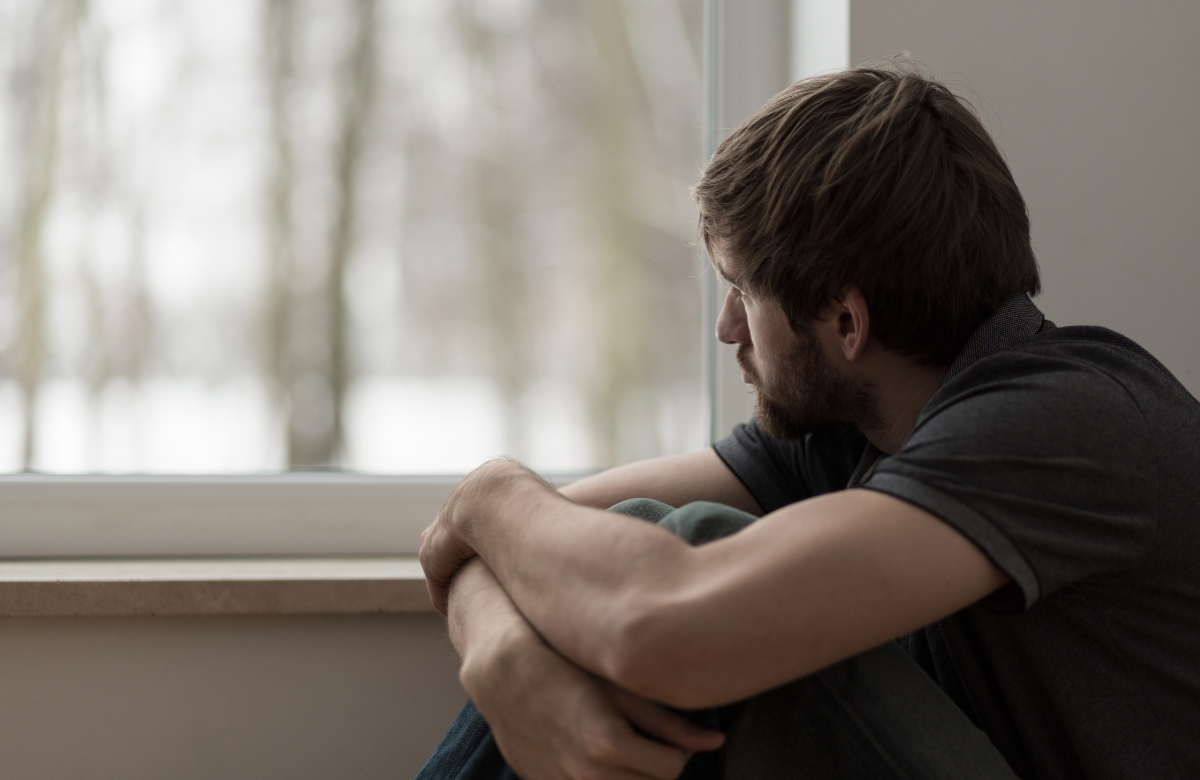 A large study tracking the health of people living with HIV in 35 European countries, Israel and Argentina has taken a closer look at deaths due to suicide. Each year, there were 121 deaths for every 10,000 people, including a few deaths by suicide.
The annual rate of suicide was 2.7 for every 10,000 people. In other words, in a group of 10,000 people living with HIV followed up for a year, one might expect there to be fewer than three suicides per year. This compares to an annual rate of 1.3 suicides for every 10,000 people in the general European population. So the rate is higher in people with HIV, but not nearly so high as some researchers have claimed.
People who had recently been diagnosed with advanced HIV disease (AIDS) and people living in eastern European countries were more vulnerable to death by suicide. This region has higher overall suicide rates and poorer access to good quality health care.
If you are affected by this issue, Samaritans can be contacted in the UK on 116 123, and in the US, the National Suicide Prevention Lifeline is 1-800-273-8255. Other international helplines can be found at www.befrienders.org or via this Wikipedia page.
---
aidsmapLIVE: World AIDS Day special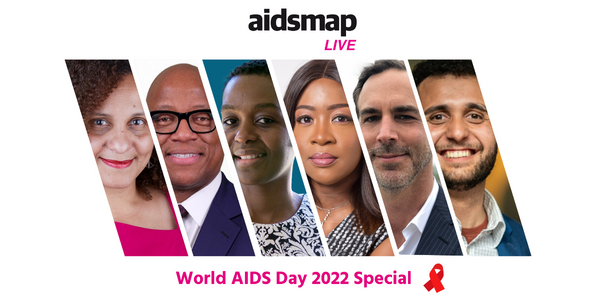 On Monday evening, we broadcast an aidsmapLIVE World AIDS Day special on Facebook and Twitter. NAM aidsmap's Susan Cole spoke to Professor Kevin Fenton from the UK Health Security Agency; Annah Sango from the Global Network of People Living with HIV (GNP+); Dr Vanessa Apea from Barts Health NHS Trust; Bruce Richman from the Prevention Access Campaign; and James Cole from STOPAIDS.
---
Monkeypox (mpox) in women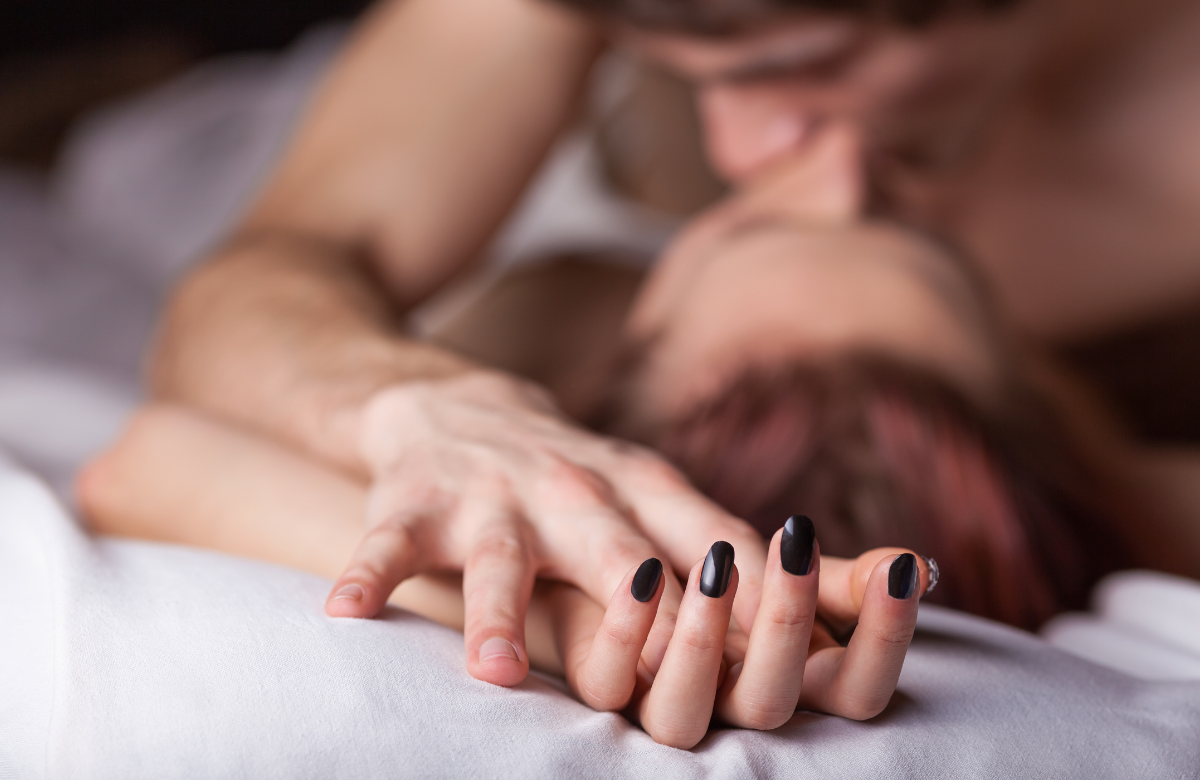 A new study has described 136 cases of monkeypox (mpox) in women across 15 countries. Of these women, 69 were cisgender (identified with the gender assigned to them at birth), 62 were transgender and 5 were non-binary individuals assigned female at birth.
With 97% of cases of monkeypox being found in men, there has been little specific information available on cases in women. This study gives much needed information to ensure that under-represented groups aren't missed in public health messaging and are able to access health advice specific to their needs.
The most common type of transmission within the study was sexual transmission. Only a small number of the cisgender women believe they got monkeypox in a non-sexual way. This matches what we have seen in studies of men with monkeypox.
Importantly, although over one quarter of the women were living with children, only two cases of transmission to children occurred. This highlights the low rates of spread of monkeypox within households, even between parents and children.
The monkeypox epidemic continues to disproportionately those living with HIV. This trend continues with women with just over a quarter of cases being in HIV-positive women.
The most common symptom for women were skin rashes or lesions, with almost everyone experiencing skin sores and many of them having sores in the anal or genital region.
Rather than seeking out sexual health or HIV clinics many of these women presented at a range of hospital departments when reporting their symptoms. This was especially common for cisgender women. This seems to have placed them at a higher risk of misdiagnosis, with 34% of cisgender women, and 10% of transgender women being initially misdiagnosed.
This shows that more needs to be done to ensure that all healthcare professionals can identify monkeypox symptoms and are looking for these symptoms in women.
---
Managing multiple health conditions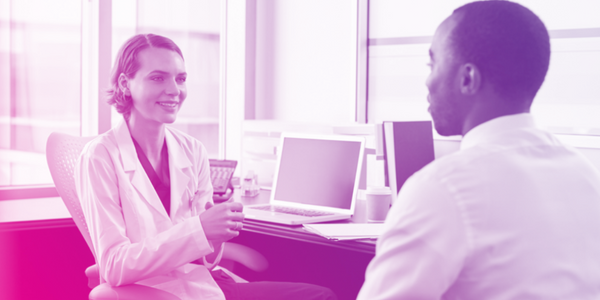 If you have HIV and other health conditions, you may find that the healthcare system doesn't always work smoothly and health services are not as joined up as you'd like. 
Our updated page provides information on the challenges of multiple health conditions, ten tips to help you manage them, and co-ordinating your care.
---
Editors' picks from other sources
On 12 December, Ntimbwe Munongo Mpamba will celebrate his 40th birthday with chocolate cake in Johannesburg. He was born with HIV but only became aware of his HIV status many years later. Biénne Huisman spoke to him about living with HIV, his early years when his mother fed him medicine disguised as sweets, and now, living openly as an HIV awareness champion.
It is with utter sadness that we share the news that Chris Sandford, who was a patient representative in the Bloomsbury Clinic for many years, has died.
Toronto-based HIV/AIDS advocacy charity, Realize, says long-term care homes and healthcare facilities across Canada are not equipped to treat older patients with HIV, who are more likely to experience chronic illness.
The Irish documentary 'How to Tell a Secret', which is in selected cinemas from 1 December, is a moving and experimental portrayal of living with HIV in Ireland and the many ways that people approach HIV disclosure.
Researchers just extracted my white blood cells to look for further evidence that I'd be a good candidate for a supervised HIV treatment interruption as part of their efforts to one day find a cure for HIV.