A round-up of the latest HIV news, for people living with HIV in the UK and beyond.

High blood pressure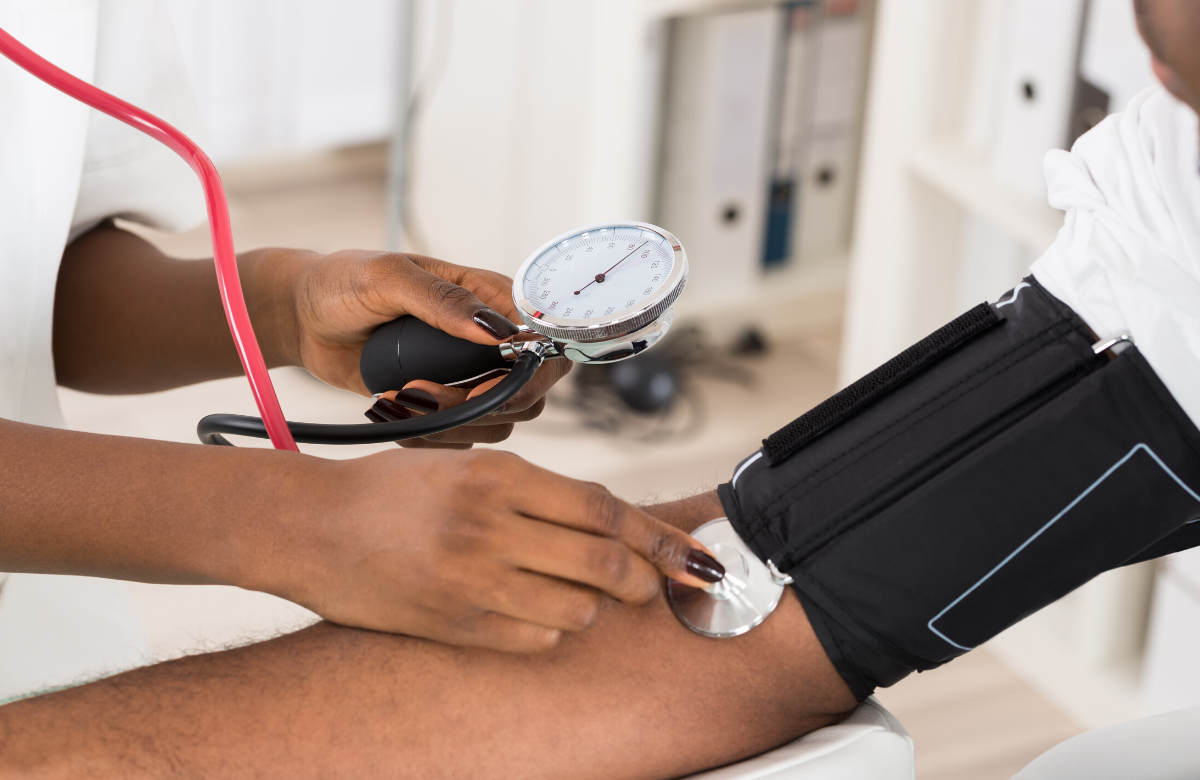 Blood pressure is the pressure of blood in your arteries – the vessels that carry your blood from your heart to your brain and the rest of your body. You need a certain amount of pressure to get the blood moving round your body.
But if blood pressure is high (also referred to as 'hypertension'), it causes a strain on blood vessels and the heart. High blood pressure can also cause kidney problems, and heart failure, when the heart is unable to pump blood around the body properly. The higher the blood pressure is, the greater the risk of stroke, heart problems and kidney failure.
It's a very common problem in people living with HIV. A global survey, pooling the results of 194 separate studies, found that a quarter of people living with HIV have high blood pressure.
The problem is most common in North America and western Europe. This is probably due to more widespread use of anti-HIV drugs in this region. Not only can some of them cause increases in blood pressure, but treatment with them increases life expectancy, meaning that people are more likely to develop high blood pressure as part of the ageing process.
Nonetheless, rates were still high in sub-Saharan Africa (at least one in five people living with HIV). In fact, over half of people living with HIV and high blood pressure are in African countries.
To maintain a healthy blood pressure, don't smoke, be physically active, and eat a healthy diet that is low in salt and saturated fat. Medicines may also be prescribed to help control blood pressure.
---
aidsmapCHAT: Pride special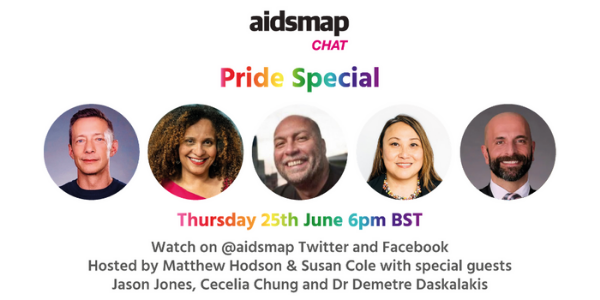 Join us tonight, Thursday 25 June, at 6pm (UK time) for our aidsmapCHAT Pride special.
With special guests: Dr Demetre Daskalakis, from the NYC Department of Health and Mental Hygeine; trans HIV activist Cecilia Chung; and Jason Jones, human rights activist.
aidsmapCHAT will be available to watch on our Facebook and Twitter pages.
---
Lung function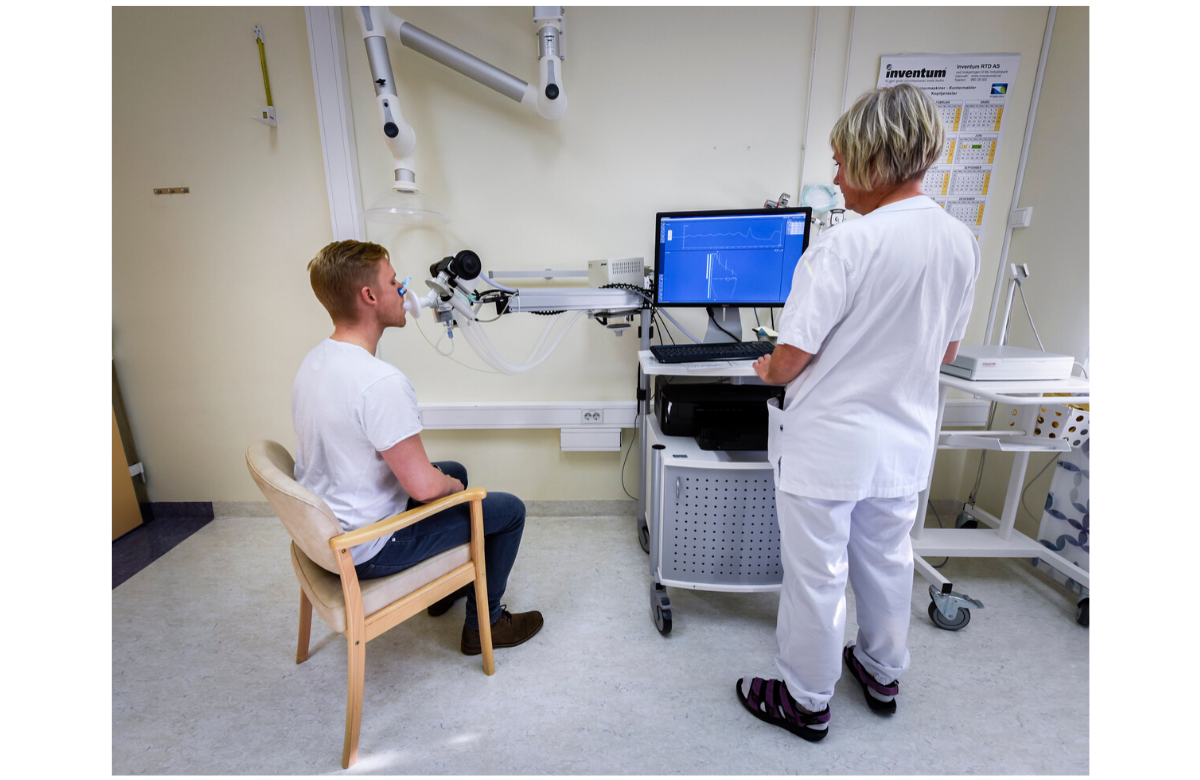 Another problem that increasingly affects people with HIV as they get older is a loss of lung function. It's not as common as high blood pressure, but a recent study suggests that it is more common in men living with HIV than HIV-negative men.
Lung function can decline for a variety of reasons. Lung function declines in everyone as they age but smokers and people who are obese will suffer greater declines in lung function. Asthma and chronic obstructive pulmonary disease (COPD) are the most common forms of lung disease, but many conditions can cause loss of lung function.
COPD refers to chronic bronchitis and emphysema. These conditions limit the flow of air into the lungs and the uptake of oxygen from the lungs into the bloodstream, leading to coughing, shortness of breath and wheezing. COPD is a progressive condition and smoking is the most common cause.
In the new studies, the researchers used various tests of lung function. Some of the tests measured the force of people's inhalations and exhalations. Other tests measured the lung's ability to transfer oxygen to blood through the air sacs of the lungs. Although the first type of test is the one most commonly used, the researchers found that the second test identified problems in the lung function of men living with HIV that the other tests did not pick up. Results were poorer for those with HIV than HIV-negative men, especially those who had had a very low CD4 count in the past.
---
Coming soon: news from AIDS 2020: Virtual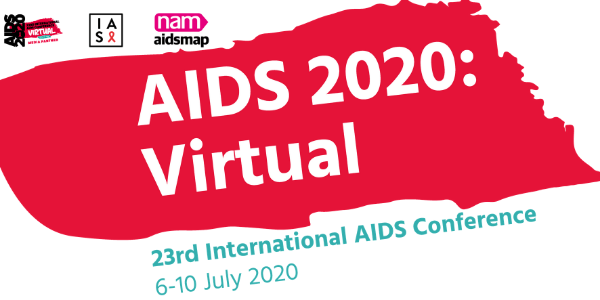 The 23rd International AIDS Conference (AIDS 2020) is taking place from 6 to 10 July 2020. It is being held virtually this year due to coronavirus.
NAM is delighted to be continuing its partnership with the International AIDS Society as an official scientific media partner for the conference.
We'll be reporting on key research presented at the conference, publishing news online and sending out five summary bulletins by email. As a subscriber to HIV update, you'll automatically receive these bulletins.
---
TB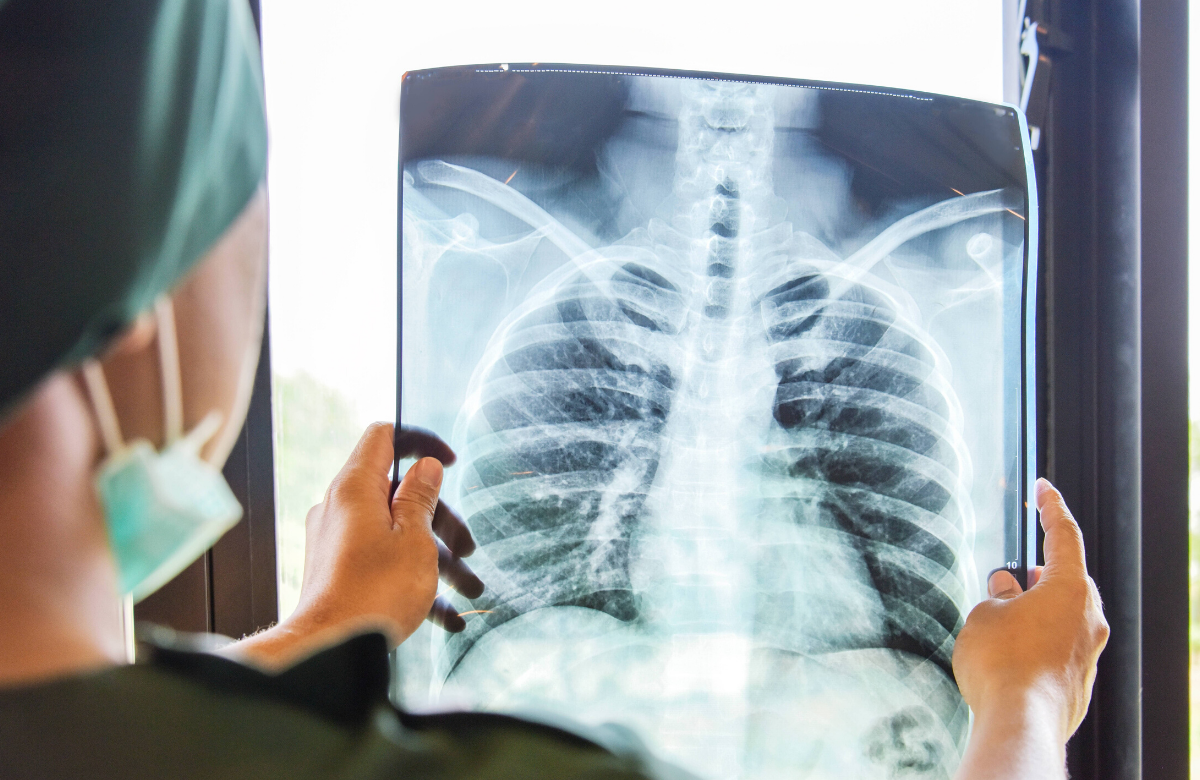 Rates of new cases of tuberculosis (TB) disease in people with HIV have fallen over the past ten years in the UK, probably due to the increasing use of HIV treatment, according to a new study. But rates are disproportionately high among people of black African ethnicity, the researchers found.
And, regardless of ethnicity, TB rates remained twice as high in people with HIV compared to the overall UK population.
The researchers say this shows the importance of tests which look for 'latent' TB – in other words, tuberculosis infection that isn't currently causing disease. Everyone living with HIV who comes from a country with a high or medium rate of TB should be screened for latent TB, but these tests aren't always done. If you take a test and find out you have latent TB, you can take a course of drugs for three or six months that will lower your risk of developing TB disease later.
---
New series: aidsmapWOMEN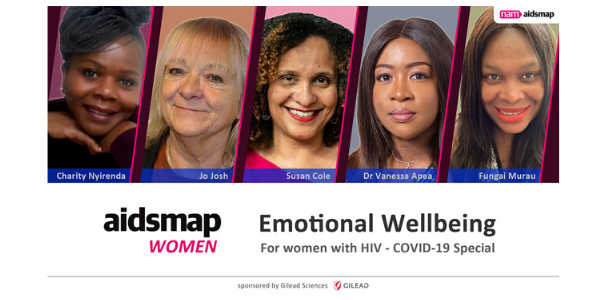 The first episode in our new series, aidsmapWOMEN, is available to watch on aidsmap.com and YouTube.
In this episode, NAM's Susan Cole talks to four women about emotional wellbeing and COVID-19.
Susan's guests are: Fungai Murau, an independent consultant, researcher and advocate for women and young people living with HIV; Jo Josh, Co Chair of the women's HIV charity the Sophia Forum and Communications Officer for the British HIV Association (BHIVA); Charity Nyirenda, an HIV activist, advocate and peer mentor for women living with HIV; and Dr Vanessa Apea, an HIV and sexual health consultant at a London teaching hospital.
---
Using HIV medications against coronavirus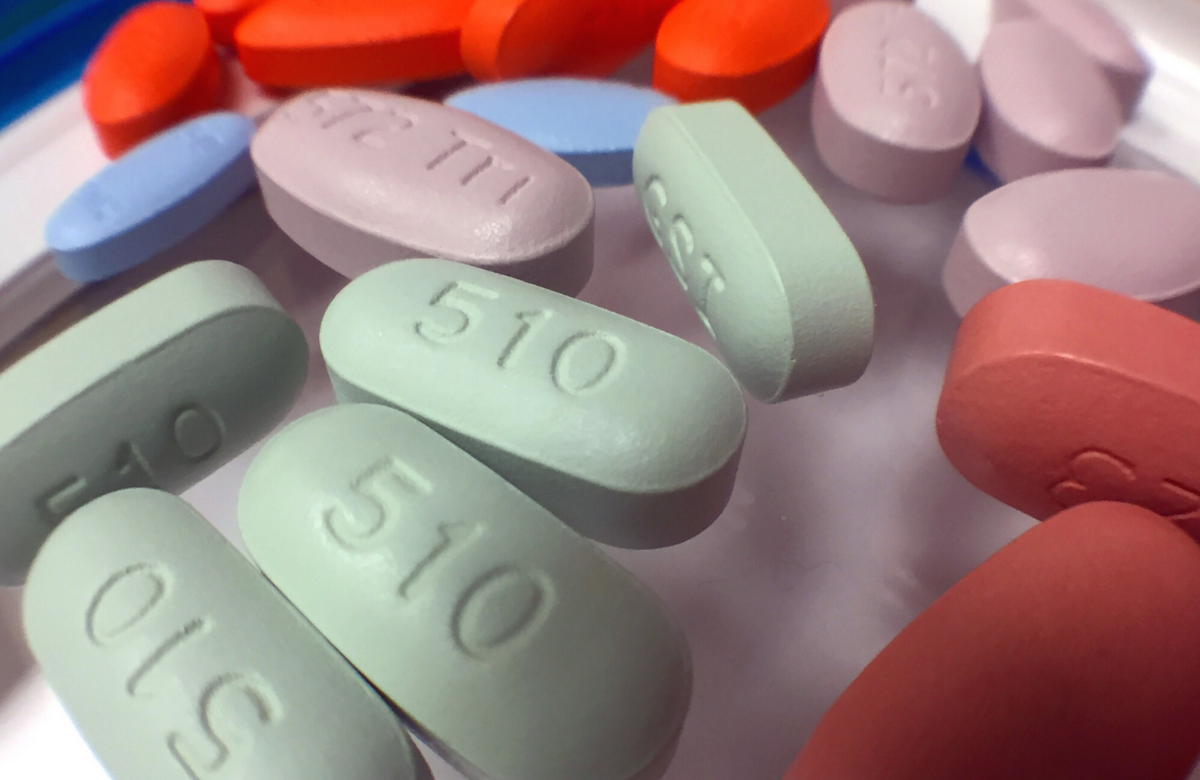 Widely reported claims about the effectiveness of antiretroviral drugs for the treatment of COVID-19 have an extremely poor evidence base, senior HIV doctors say.
Hopes have been raised about the protease inhibitors lopinavir/ritonavir (Kaletra), darunavir (Prezista, Rezolsta, Symtuza) and atazanavir (Reyataz, Evotaz). While the first of these does show some activity against the coronavirus in a test tube, the concentration of the drug needed to inhibit the coronavirus is at least 4000 times greater than that needed for HIV, so would probably cause severe liver side effects.
Other drugs have been proposed without even showing any potential efficacy in a test tube. There is no clear scientific rationale for believing that tenofovir/emtricitabine (Truvada) could prevent COVID-19.
The experts warn that encouraging people to use such medications without being properly tested risks unforseen side effects and drug shortages that would affect people living with HIV. They are critical of the behaviour of some other scientists: "Hysteria may have trumped objectivity," they say.
---
Editors' picks from other sources
HIV advocate Sean Strub's campaign to become mayor of Milford, Pennsylvania.
UNAIDS study shows that the impact on production and logistics caused by COVID-19 could have a significant effect on antiretroviral therapy supply worldwide, but steps taken now could lessen the damage done.
Reducing maternal deaths in developing countries relies on the ability of health systems to swiftly identify and manage women at high risk.
Police Scotland has said it will stop marking people with HIV as "contagious" in their intelligence database after reviewing the procedure. HIV Scotland uncovered the practice and raised concerns that it could lead to discrimination.