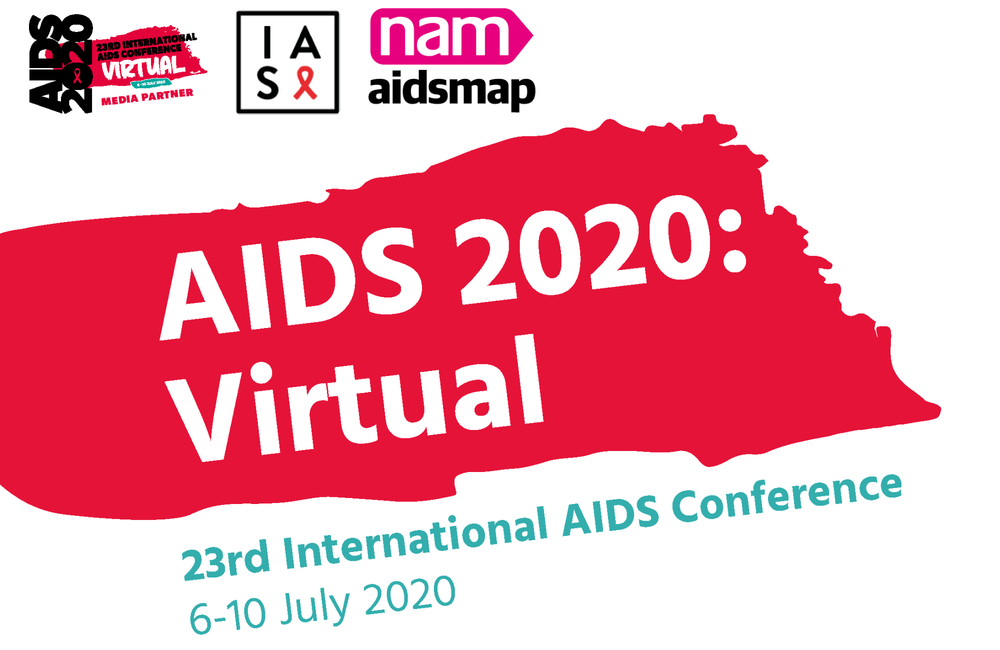 The 23rd International AIDS Conference (AIDS 2020) is taking place from 6 to 10 July 2020. It is being held virtually this year due to coronavirus.
NAM is delighted to be continuing its partnership with the International AIDS Society (IAS) as an official scientific media partner for the conference.
We'll be reporting on key research presented at the conference, publishing news online and sending out five summary bulletins by email, four during the week of the conference and one the following week. The bulletins will be available in English, French, Spanish, Portuguese, Italian and Russian. If you already receive NAM's regular email bulletins, you will automatically receive our conference bulletins. If you don't, make sure you sign up so you don't miss out.
All our conference news stories and bulletins will be published on our AIDS 2020 webpage.
AIDS 2020: Virtual
AIDS 2020 was planned to be held in San Francisco and Oakland, US. However, due to the COVID-19 pandemic, the IAS announced in March that it would become a virtual conference but "continue to shine a spotlight on our host cities". The structure and format of the conference has been reimagined for the virtual format to allow delegates in time zones around the world to take part.
The theme of this year's conference is 'resilience'.
"As the 23rd International AIDS Conference (AIDS 2020) approaches, we must unite to face the challenges of a deteriorating human rights climate, repressive and punitive national laws in many countries across the globe, increasing xenophobia and social exclusion, and the widening gap between those with and without access to health services. We must use this moment to highlight our successes and address the gaps in the treatment, prevention and care paradigms to demonstrate the strength of our resilience." AIDS 2020 organisers
You can read more about the AIDS 2020 theme and objectives on the conference website.
This year's conference will feature research on:
COVID-19 in people living with HIV
New agents which stimulate the immune system and reduce the latent reservoir
Weight gain associated with HIV treatment
Awareness of U=U around the world
Event-based PrEP and the roll out of PrEP in African countries.
The AIDS 2020: Virtual Global Village and Youth Programme are open to the public and free of charge. They will feature 220 activities including NGO booths; networking zones; workshops, panel discussions and debates; cultural performances; art exhibits and film screenings.
The IAS is holding a special COVID-19 conference from 10 to 11 July which will also be publicly available and free of charge.
You can find out more about AIDS 2020 on the official conference website: www.aids2020.org
Sharing knowledge, changing lives
NAM works to change lives by sharing information about HIV and you can help by sharing links to research presented at the conference. Please feel free to: