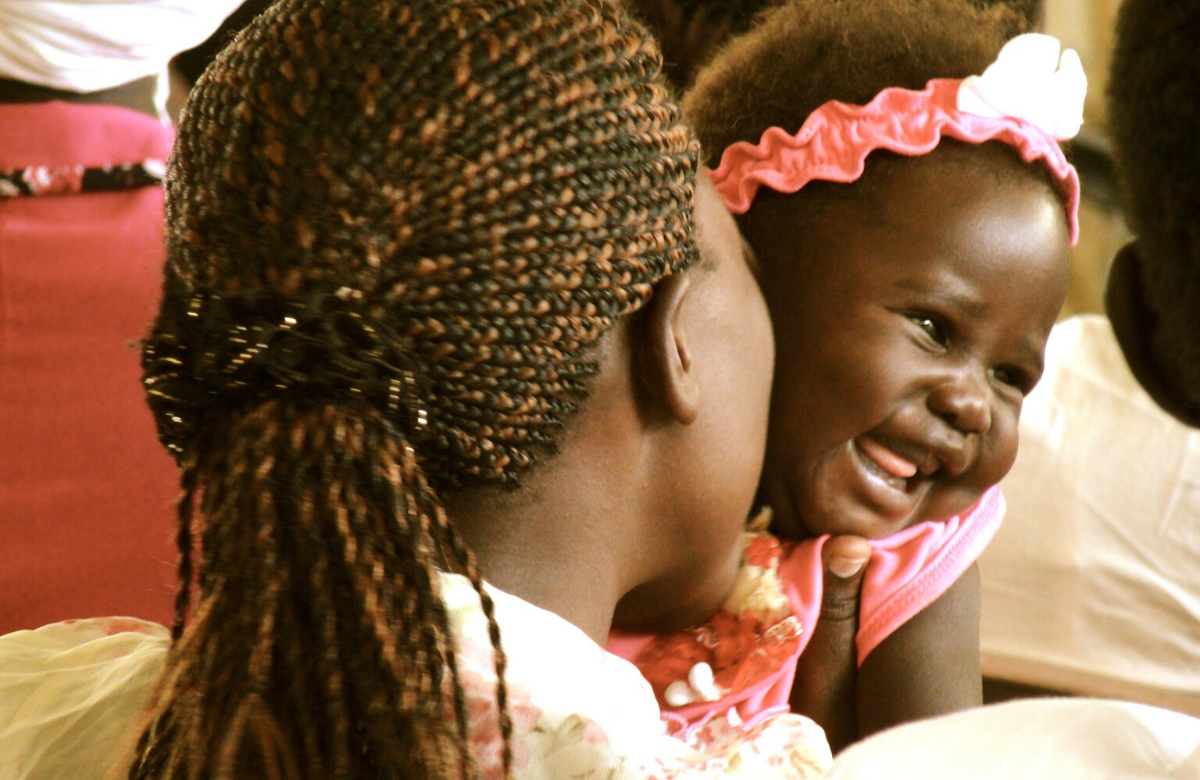 New mothers with HIV gain more weight on dolutegravir than efavirenz
Women with HIV gained significantly more weight in the year after giving birth if they were taking dolutegravir rather than efavirenz, two studies in sub-Saharan African have found. But one of the studies found that although women gained more weight on dolutegravir, they gained no more weight than HIV-negative women, suggesting that efavirenz may limit weight gain.
The results were presented last week to the Conference on Retroviruses and Opportunistic Infections (CROI 2020). Research was presented online after the scheduled meeting in Boston was cancelled due to concerns about the new coronavirus, COVID-19.
An observational cohort study in Botswana recruited 122 HIV-negative pregnant women, and pregnant women with HIV who were receiving antiretroviral therapy (ART) with either dolutegravir, tenofovir disoproxil fumarate (TDF) and emtricitabine (170 women) or efavirenz, TDF and emtricitabine (114 women).
Body mass index at four weeks postpartum was similar across the three groups, but after 18 months women taking dolutegravir and HIV-negative women were around 5kg heavier than women taking efavirenz.
A second study, in South Africa and Uganda, also found that women who started dolutegravir-based treatment during pregnancy gained more weight postpartum than women taking efavirenz-based treatment. Women in the dolutegravir group weighed an average of 4.35kg more at the end of the follow-up period compared to the efavirenz group.
Much of the focus on weight gain associated with ART has been on the integrase inhibitor dolutegravir but genetic differences in the way that people metabolise efavirenz might also explain differences in weight gain between regimens. Around one in five people of African origin have a genetic propensity to metabolise efavirenz slowly, resulting in higher drug levels, more noticeable side effects of the drug and a lack of weight gain. It appears that those who metabolise efavirenz more quickly are more likely to put on weight.
Several studies presented at CROI also reported new findings relating to weight gain. They found that weight gain after starting ART may be influenced by genetic factors, but is not influenced by metabolic rate or changes in food intake.
A study of 30 people starting ART found no changes in resting metabolic rate, caloric intake or oxygen consumption, and yet participants gained an average of 15.7kg after 12 months. A separate study of 300 people found that substantial weight gain after four years of ART was largely attributable to higher pre-treatment weight and lower physical activity.
A third study investigated whether weight gain and neuropsychiatric side effects might be influenced through the same genetic pathway. It compared body mass and neuropsychiatric symptoms in 220 people taking an integrase inhibitor and 62 people taking a protease inhibitor. After six months of treatment, people with a specific genetic variation gained significantly more weight than people with two other variants if they were taking an integrase inhibitor, but not if they were taking a protease inhibitor. Neuropsychiatric side effects were more common in the same group.
Related links
---
Child with HIV maintains viral suppression for three years off treatment
A four-year-old child in the US who acquired HIV during gestation, started antiretroviral therapy (ART) within two days after birth and stopped a year later has now been in sustained remission for three years post-treatment, according to a report at CROI 2020.
Antiretrovirals can suppress HIV replication over the long term, but typically viral levels rise again soon after stopping therapy. However, a number of cases have been described in which viral rebound was delayed, and this appears more likely in infants who start treatment very early.
The child described in this new case was born healthy at full term to an HIV-positive woman who had not received prenatal care, and therefore did not receive antiretrovirals that can prevent mother-to-child transmission. The baby started ART 33 hours after birth. A test on day 14 was positive for HIV DNA.
When the baby was 13 months old, the mother discontinued the child's ART. Over three years of follow-up, the child remained clinically healthy and continued to have undetectable HIV RNA (less than 20 copies/ml). In addition, the child's HIV antibody levels dropped and became negative at age 15 months and remained negative thereafter.
The clinical team continues to monitor the child, and aims to determine whether this long-term viral control is related to starting treatment so early or is attributable to unique characteristics of this particular child or strain of the virus.
Related links
---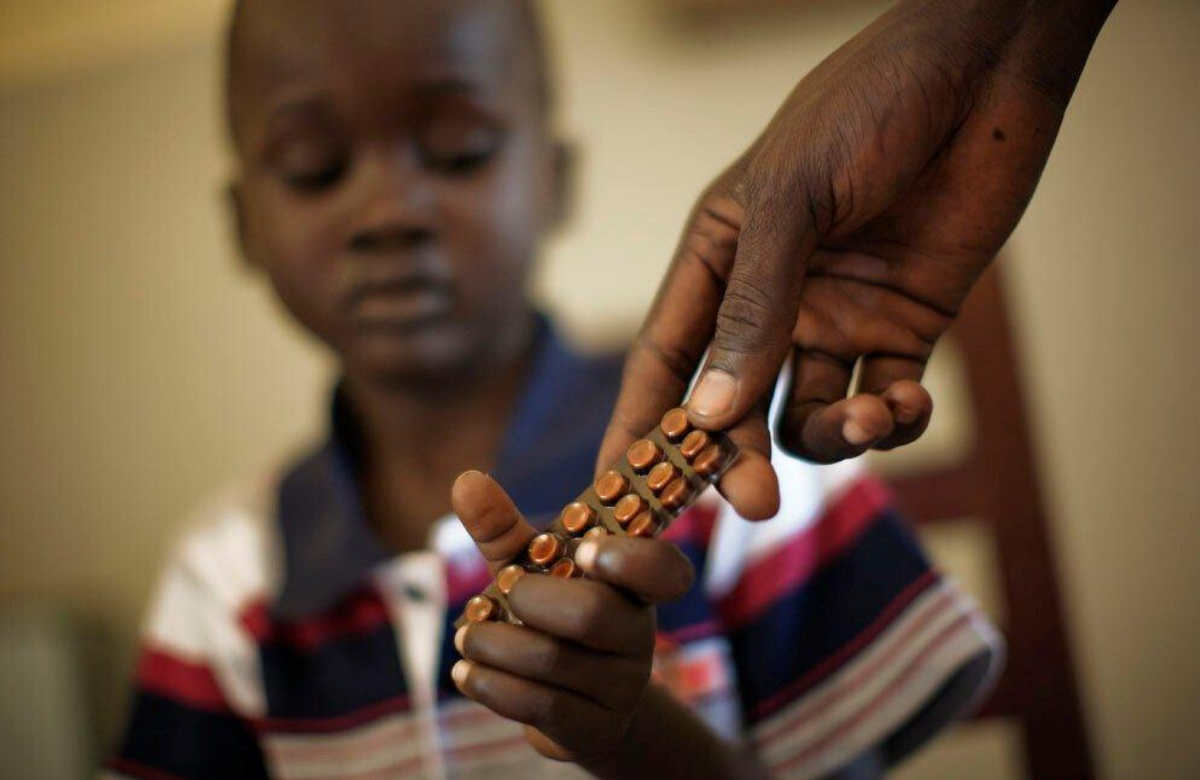 New approaches for paediatric dosing
World Health Organization (WHO) guidelines recommend abacavir in liquid form as part of the preferred first-line regimen in children aged 28 days and above, but there is no approved dose for children under three months of age.
A study in South Africa, presented to CROI 2020, found that a twice-daily 8mg/kg dose of abacavir given to normal- and low-birth-weight newborns with HIV was safe and effective. Abacavir was given in combination with lamivudine and lopinavir/ritonavir in this study of 25 infants.
A second study looked at abacavir safety and efficacy in nine South African observational cohorts. Infants under three months of age who started antiretroviral therapy (ART) between 2006 and 2017 were included. Of 1275 infants starting ART, 931 were given abacavir and 344 were given zidovudine. Fewer discontinued abacavir compared to zidovudine. Starting abacavir in the first month of life or being a low birthweight infant did not adversely affect viral suppression.
A further study supported the doubling of the dose of dolutegravir for children with HIV/TB co-infection who are taking the TB medication rifampicin. Rifampicin reduces the efficacy of dolutegravir, and a strategy of doubling the dolutegravir dose is already established for adults. These are the first data supporting this strategy for children.
The researchers undertook a safety study with 31 children and a pharmacokinetic analysis with 17 children. Doubling the dolutegravir dose combined with rifampicin resulted in drug concentrations in the blood that were comparable to dolutegravir given without rifampicin.
Related links
---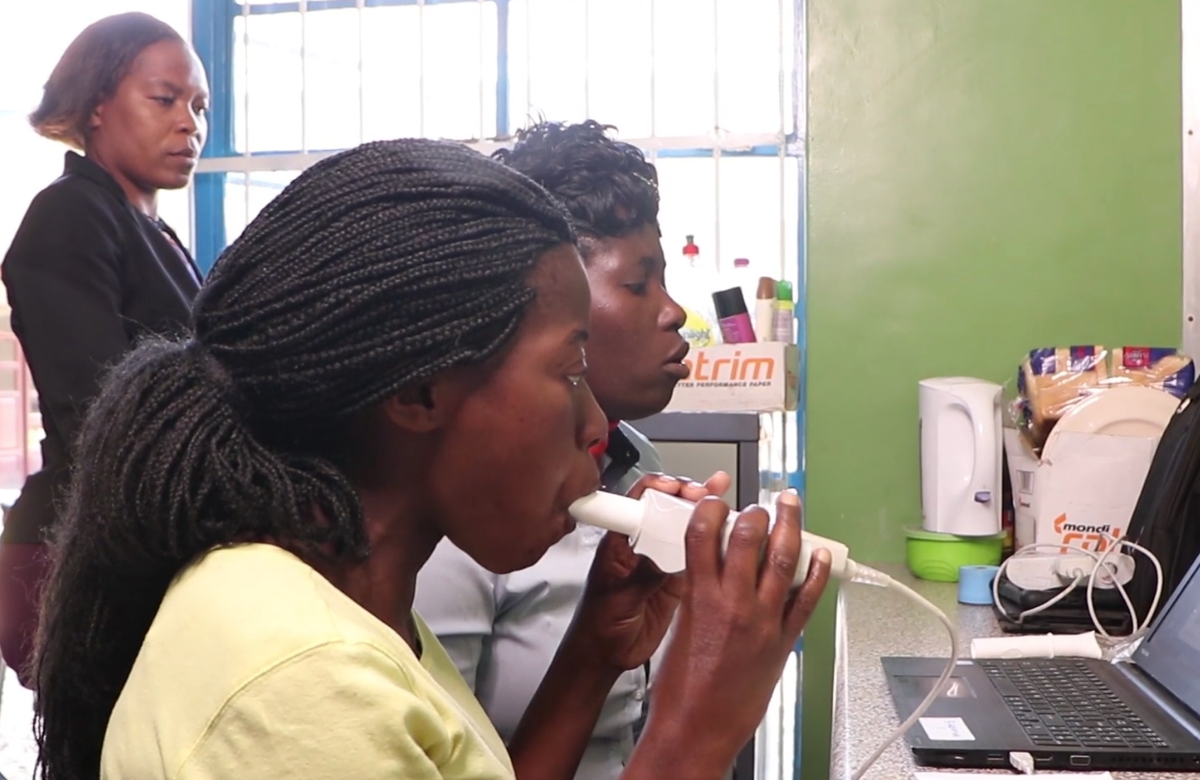 Lung disease in children and adults
Once-weekly azithromycin reduced hospitalisations and acute respiratory exacerbations (new or worsening respiratory symptoms) in children and adolescents living with HIV and chronic lung disease in Malawi and Zimbabwe.
HIV-related chronic lung disease is common in children and adolescents in sub-Saharan Africa, despite antiretroviral therapy, and it is associated with significant ill-health, including respiratory tract infections.
The BREATHE trial investigators hypothesised that azithromycin, an antibiotic with anti-inflammatory and antimicrobial properties, would improve lung function through preventing respiratory tract infections and controlling systemic inflammation.
They recruited 347 children and adolescents living with HIV who had chronic lung disease. Chronic lung disease was defined as having a 'forced expiratory volume in one second' (FEV1 z-score) of less than 1. The FEV1 is obtained with a spirometer, an instrument put in your mouth to measure the force of your inhalations and exhalations.
Participants were randomised to receive a once-weekly weight-based oral dose of azithromycin or a placebo. At 48 weeks, the rate of acute respiratory exacerbations was 1.96 times higher in the placebo arm and the rate of hospitalisations was 4.2 times higher.
A further study found that people living with HIV under the age of 50 lose lung function faster than HIV-negative people. The review of a large US cohort also showed that people with a previous low CD4 cell count had faster declines in lung function.
The study recruited 2216 participants (1168 HIV negative) with a median age of 50. Lung function was measured using tests including FEV1 at the start of the study and then semi-annually from 2009 to 2017.
Lung function was lower at baseline in people with HIV than HIV-negative people. The rate of decline did not differ in over-50s between HIV-positive and HIV-negative people. However, in under-50s, FEV1 declined faster in people with HIV than in those without HIV. The annual decline was almost 50% greater than the expected rate for this age group.
Related links
---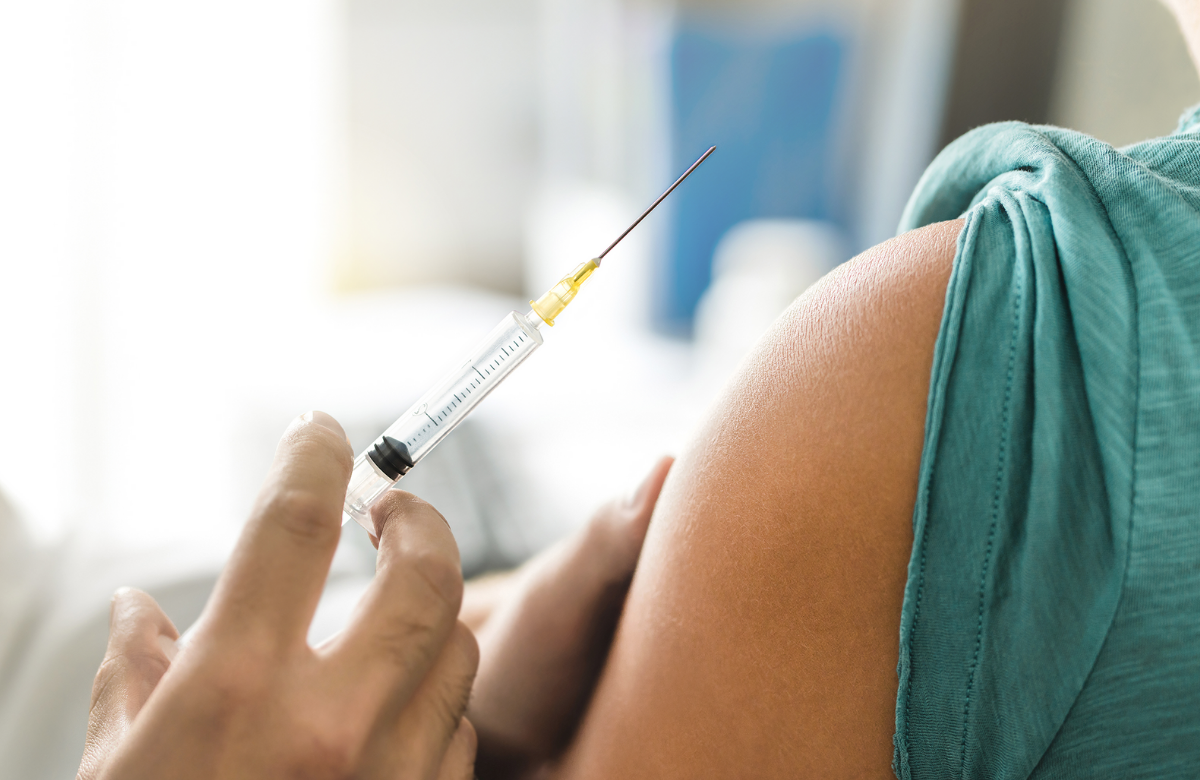 Long-acting capsid inhibitor GS-6207 confirms safety and antiviral activity
A phase Ib study of the long-acting capsid inhibitor GS-6207 in people living with HIV demonstrated the drug's potent antiviral activity, as well as its safety, according to results presented at CROI 2020.
The study looked at the dose-response relationship of subcutaneous injections of GS-6207 in both people who had taken HIV treatment before and those who had not. Study participants were randomised to receive either a single subcutaneous dose of GS-6207 (20, 50, 150, 450 or 750mg) or a placebo, before starting conventional antiretroviral therapy ten days later.
GS-6207's antiviral activity was reported as mean change in viral load and the higher the dose, the better the response recorded.
Safety data were blinded and will remain so until the end of the study. The rate of adverse events was similar for all doses with the most common side effect being mild to moderate injection site reactions.
Related links
---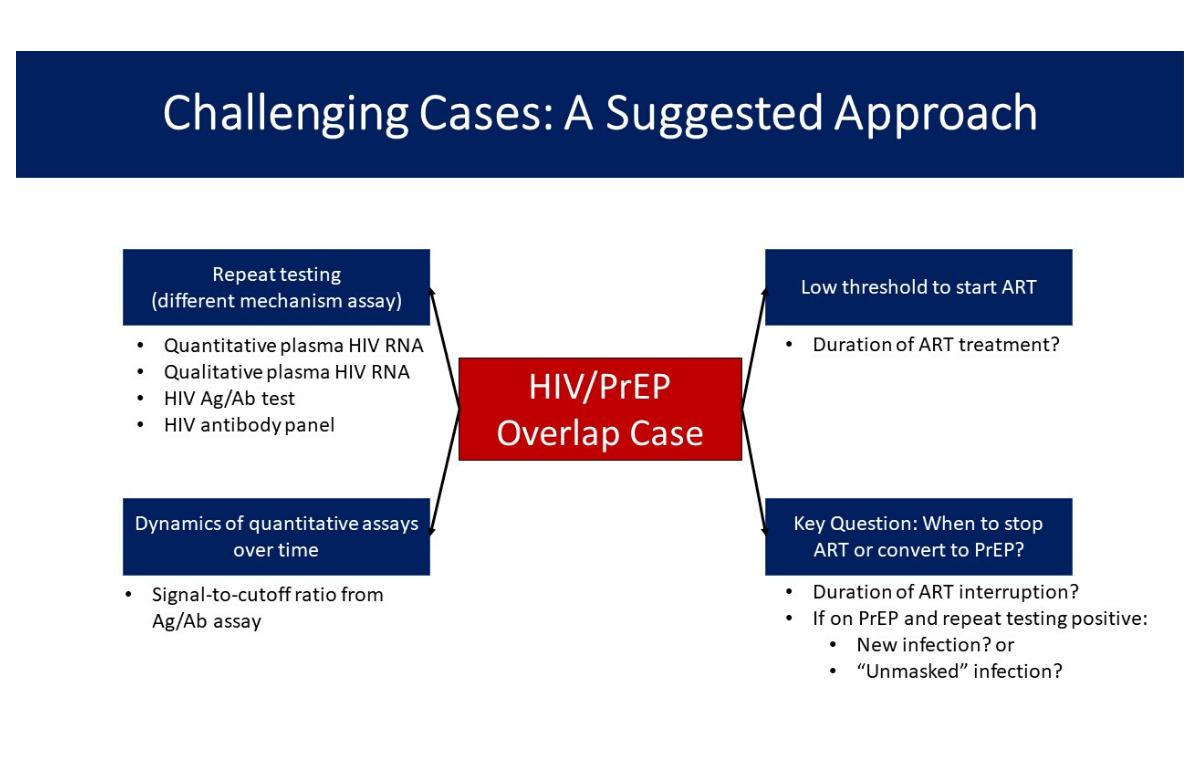 Diagnostic challenges with PrEP use during early HIV infection; resistance may emerge if PrEP use continues
PrEP (regular medication to prevent HIV infection) has been found to be incredibly effective if used as directed (either daily or on demand). PrEP failure in cases of documented good adherence is rare; this is usually caused by the transmission of a resistant virus.
However, PrEP use during early undiagnosed HIV infection may complicate diagnosis by reducing or delaying the detection of viral antigens or an individual's antibody responses to the virus.
Eleven cases of PrEP use during undiagnosed early HIV infection – dubbed 'HIV/PrEP overlap' – were documented in a study in San Francisco.
Six participants were believed to have acquired HIV while on PrEP, while five started PrEP but were found to have HIV as part of their PrEP evaluation.
The researchers identified three scenarios that illustrate some of the diagnostic challenges in these situations.
The first, emerging drug resistance, may come about when PrEP is started when someone has undiagnosed acute HIV and a high viral load. This was the case for one participant who acquired HIV four days before taking an antibody test as part of his PrEP evaluation.
A second scenario suggested by a case in the study is that PrEP could be "overwhelmed" if exposure levels are very high. A man who had been taking PrEP for a year and reported good adherence tested positive following a period of increased sexual activity, during which he had had condomless receptive anal sex with around 45 partners. The researchers suggest that there may be a threshold beyond which PrEP loses its effectiveness due to high levels of exposure to HIV.
In a third case, a man who had discontinued PrEP started taking it again three days after sex with a new partner. The partner subsequently tested positive for HIV and had a high viral load. The study participant initially tested negative, suggesting the medication was acting as PEP (post-exposure prophylaxis), however, three weeks later, intact proviral HIV DNA was detected. Further testing is pending.
A study in Thailand presented to CROI also found that some of a small number of people who took PrEP while they had an undiagnosed HIV infection developed resistance to emtricitabine, one of the two drugs in the PrEP regimen.
Four of seven patients diagnosed with acute HIV had no drug resistance. The time between starting PrEP and having a positive viral load test (and being taken off PrEP) for these four individuals was 2, 2, 7 and 15 days. Three of the patients had drug resistance, solely to emtricitabine. They had been on PrEP for 29, 35 and 122 days respectively before their HIV infection was diagnosed.
There were no cases of resistance to tenofovir (which would be of greater clinical importance). The study suggests that taking PrEP during acute HIV infection for more than 2-3 weeks is likely to cause resistance.
Related links
---
Other news from CROI 2020
Testosterone therapy linked to faster progression of atherosclerosis in men with HIV >>
One third of adolescents and young adults on ART in Kenya are not virally suppressed >>
HIV-positive people with fatty liver disease are at high risk for fibrosis >>