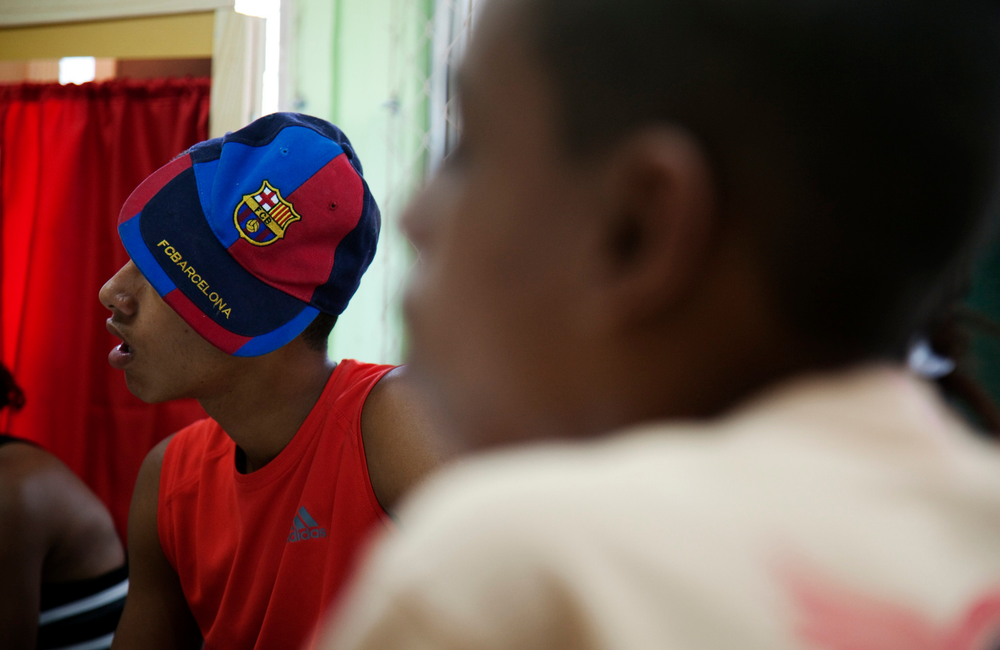 The relationship between adolescents and their healthcare providers is crucial for a successful transition and positive long-term health outcomes, results published in The Journal of the Association of Nurses in AIDS Care reveal. The researchers state that there is too little emphasis on the importance of this relationship and how to build a long-term trusting relationship with adult providers. A holistic, patient-centered model of care supports better outcomes for adolescents, they say.
Dr Emily Barr and her team at the University of Colorado carried out a systematic review of qualitative studies to understand the effects of the patient-provider relationship on transition for adolescents living with HIV. The review made recommendations to develop trusting relationships in order to promote engagement and retention in care.
Globally, around five million adolescents (15-24) are living with HIV. The majority of them will transition from paediatric to adult care over the next ten years. Research and understanding of the specific challenges relating to transition has developed significantly over the past 20 years.
In the early 2000s, there was an emphasis on the barriers associated with transition. Over the past decade, the focus has shifted to transition preparedness as well as developing and describing transition plans and programmes. More recently, what constitutes engagement in care during transition and what makes a successful transition programme has been evaluated.
The multi-disciplinary team analysed 14 articles from Australia, Brazil, the Dominican Republic, Jamaica, Puerto Rico and the United States. All articles focused on the topic of transition from adult to paediatric care. There was a total of 478 participants. These participants were: 185 adolescents living with HIV, aged between 12 and 30 years; 65 caregivers, guardians or those affected by HIV; and 228 health care providers from multiple disciplines (228).
The findings focused on five key themes.
We are family: The trusting relationship between patient and provider
Data showed that it is 'difficult' for patients to leave the feeling of a safe and trusted care setting. Patients and their families felt a sense of unfamiliarity with the new healthcare provider.
Paediatric HIV teams supported families through key moments and challenges, particularly hospitalisations, bereavements and starting treatment. Patients and healthcare providers considered the unique relationship as familial in nature. One participant shared:
"I am used to all of you, I consider you as friends, relatives, I like very much this place and you… it would be weird to go [to the adult clinic]."
Paediatric providers served as primary support for guardians raising children living with HIV. Transition was a loss to them too. When describing transition, families would often use words such as disruption, abandonment and rejection.
Paediatric providers identified several factors that could impact post-transition health outcomes. These include ending the long-term trusted relationship with the patient, resources available to continue similar levels of support and the new clinical setting. Eight of the studies discussed concerns about adherence with a new adult provider. One paediatric provider stated:
"I don't want all the good work that we've done to be destroyed because somebody wasn't quite ready to make it."
However, the level of care and support given by paediatric teams was also perceived as a barrier to enabling patients to engage with adult care. Findings show that some felt this created unrealistic expectations, which increased the potential of a risk to a successful transition. Some paediatric providers expressed a reluctance to transition patients to adult providers, indicating a lack of trust between both providers.
Our lips are sealed: Stigma as a bond and a barrier
HIV stigma has been a key barrier to engagement and retention in care for people living with HIV. However, instead of being a barrier, stigma was a bond for children living with HIV and their paediatric healthcare providers, who were often the only ones aware of the HIV status of the family. Patients also reported feeling protected due to the child-friendly nature of the healthcare setting, often without evidence that it was a HIV clinic.
However, stigma was presented as a barrier to developing a trusting relationship with the new healthcare provider. Several studies indicated that transition to an adult clinic often increased the stigma adolescents anticipated. Some participants stopped engaging in clinic visits and taking treatment post-transition because of fear of stigma.
A key factor was that adolescents now felt an obligation to disclose their HIV status. A common fear was that the new clinical setting would inadvertently disclose to a partner and that the new provider would insist on disclosure. Patients feared that the location of the adult clinic, signage in the clinic and the patient population would lead to 'forced disclosure'. This fear increased the bond adolescents had with their paediatric team, where they felt protected from stigma.
These fears about the new healthcare provider began before transition and often hindered the potential to build a strong relationship.
Knowing me, knowing you: Patient and new provider getting to know each other
Paediatric teams build strong, intimate bonds with the patient and their family, over a number of years. The adult teams need space and time to be able to develop a strong relationship and do so without the access to much of the context that the family can provide. This led to patients and their families facing unknowns as they made the transition. One caregiver stated:
"He's [been] coming here since he was a very little child. I think that's what's really bothering him so bad… he knows he's not going to know anyone and it's going to be really hard, kind of like the first day at school."
It was a challenge to some participants that they were now responsible for sharing their medical and social history. This was further impacted by a feeling that they do not know the new provider. One young person remarked:
"I will have to start all over again."
Patients and providers stressed the importance of building relationships. One adult provider said:
"The biggest thing, [is] that they come back again. That they talk to us and we get to know them. That they build trust in the people that they're working with."
Changes: Growing toward autonomy
Autonomy is a key component of adult HIV care. Participants looked forward to an increase in autonomy. Across studies, there was a sense of excitement about growing up and maturing.
However, several studies found that the relationship with the paediatric provider posed a potential barrier, if skills relating to autonomy and independence had not been built. One young participant expressed:
"Everything is going to change. I'm going to have to be more independent. [I'm] just worried in general about what will happen."
Some guardians felt their children were not ready to make the transition. There was concern about their capability to navigate a complex medical system, their maturity and how they would respond to not being able to access similar levels of support. Paediatric providers noted that at the time of transition adolescents often lost support from the family who had helped manage care.
Guardians and providers emphasised the importance of autonomy, although many had concerns about adherence. Some felt that even if the adolescent did not have good adherence, it was more important that they still built a good relationship with the new team. An adult physician described:
"They're connected. Even if they're not taking their medicines, they're engaged. They still come in and they still talk about how it's a struggle … rather than not seeing them for a year."
Several studies showed that capturing the desire for autonomy and independence was a key component for establishing a positive new connection with the adult healthcare team.
Don't you forget about me: Building the ideal transition
Across all studies, participants were asked for ideas and recommendations to develop and implement their transition plans. There were a set of common themes which are reflected in the researchers' recommendations.
Establishing a tailored plan with clear goals and milestones prior to transition is key. This plan should reflect the unique developmental and cognitive needs of the patient. Incorporating the family into the transition plan is important, as it is often a loss for the wider family.
Researchers recommend supporting adult providers with education on specific challenges for the adolescents living with HIV, including building trust, creating relationships and logistical challenges like creating appointments, as well as advice on caring for patients with trauma histories. They also suggested that the process of transition should begin sooner, with skill building on adherence and engagement in care taking place in adolescent clinics.
Introducing the adult care provider in the paediatric care clinic and establishing good communication between the paediatric and adult team throughout the process was recommended. Other measures include the paediatric team attending the adult clinic and transitioning patients in a group, whilst providing peer support. This allows for space to honour the previous relationship and building a new trusting connection with the adult team.
A safe space for transitioning (including waiting areas and clinic hours), with access to specialist services and providers will support adolescents' unique developmental, psychosocial and mental health needs. An individual's engagement in care after transition should be evaluated and where necessary, challenges should be resolved with the support of the paediatric care team. A stepwise transition model in which patients transition to a new or adolescent focused provider within their current clinic before adult care is also recommended.
The researchers state that the findings can "inform the development of innovative interventions and quality improvement initiatives" for adolescents living with HIV.