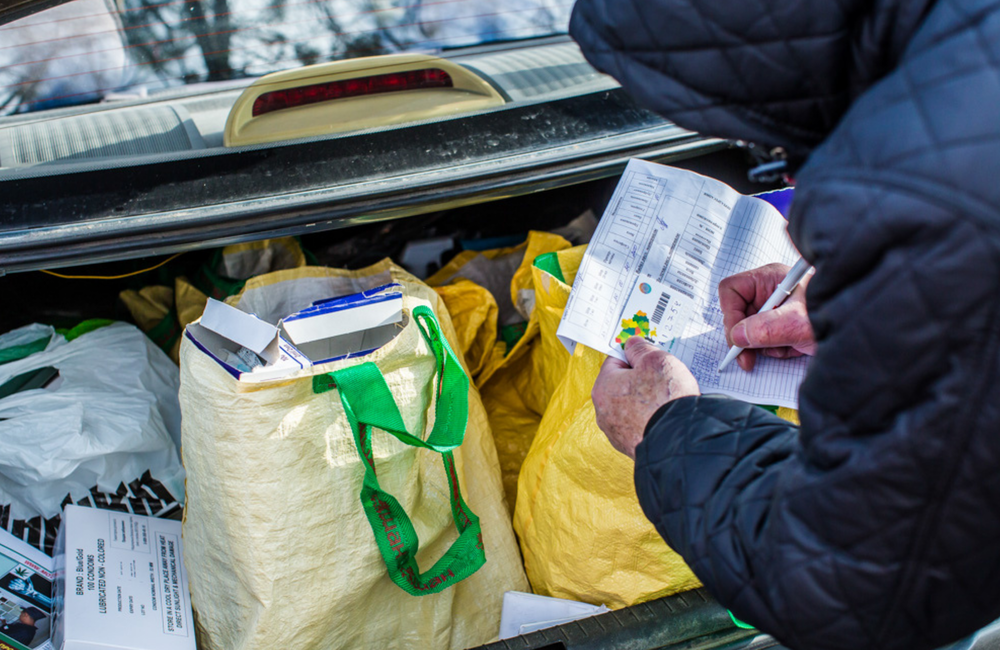 Considerable efforts are underway to support Ukrainian refugees and internally displaced people to access the HIV and drug dependency treatment they need, the European Union's HIV/AIDS, Hepatitis and TB Civil Society Forum heard on Wednesday 16 March.
People displaced by the conflict may only have a few weeks supply of medication with them, and there are already reports of people facing difficulties in locating and accessing treatment in other countries. European NGOs and intergovernmental institutions are responding to these issues and devising plans to share treatment information with refugees and between clinicians across Europe.
The challenge is huge. The Russian invasion of Ukraine in February 2022 has created approximately 2.8 million refugees as of Sunday 13 March, with this number expected to rise to 4 million as the conflict continues. The vast majority (61%) of refugees are currently in Poland. In addition, approximately 1 million people have been internally displaced within Ukraine.
Conflict-related trauma and injuries are an obvious health outcome of the invasion. However, destruction of healthcare facilities and disruption to medical supply chains within Ukraine has also increased the risk of illness and death from pre-existing health conditions, including cancer and diabetes. Inadequate sanitation and overcrowding in bomb shelters and refugee camps will likely contribute to the spread of infectious disease – prior to the invasion, Ukraine had the second highest incidence of multi-drug resistant TB in Eastern Europe and only half of the population were vaccinated against COVID-19.
Access to medication is a serious problem within and outside Ukraine. There were approximately 250,000 people living with HIV in Ukraine prior to the invasion, with around half receiving ART. The World Health Organization (WHO) has estimated that around 28,000 will have fled Ukraine and need access to HIV treatment elsewhere, including 14,589 men, 12,937 women, and 562 children. The overall number is likely to rise to 40,000 if numbers of refugees increase as predicted.
Most people (80%) receiving HIV treatment in Ukraine are prescribed a combination of tenofovir disoproxil, lamivudine and dolutegravir. WHO is recommending that clinicians in host countries provide refugees with the same HIV treatment regimen that they were prescribed in Ukraine, although plans for alternatives should be in place if their treatment is not available. It also recommends that doctors dispense three to six months' worth of medication if possible. To support these additional ART supply needs, WHO and PEPFAR (the U.S. President's Emergency Plan for AIDS Relief) are currently awaiting a decision from the European Union on whether they can import generic ART from India to countries receiving refugees. The Global Fund is also likely to provide additional support to countries it is already funding, such as Moldova.
The European AIDS Clinical Society (EACS), WHO, and Ukrainian colleagues are working on a protocol for sharing patient treatment information within and outside of Ukraine to support people displaced by the conflict to access the HIV treatment they need.
Maintaining access to medication-assisted treatment (MAT) for drug dependency is a serious issue for the 17,000 Ukrainians who were receiving it in February 2022. Amongst those who have left Ukraine, many are heading to Moldova and Romania as access criteria for MAT in these countries are similar to those in Ukraine. Access issues have been reported in other countries including Slovakia, where people living in refugee camps are unable to fulfil proof of residence requirements.
However, over 80% of those prescribed MAT in Ukraine are men and it is predominantly women and children leaving Ukraine. Consequently, it is expected that unmet need for MAT will be greater within Ukraine than outside of it. Of the two main manufacturers of methadone in Ukraine, one factory has been evacuated and stocks are empty in the other. The Russian government is known for its hostility to MAT, and supplies were cut off in Crimea when it was annexed in 2014. Discussions on how to transfer methadone into Ukraine are ongoing.
For those displaced within Ukraine who need ART or MAT, the Ukrainian Ministry of Health is working with local clinics and NGOs such as the Alliance for Public Health to support continued access to treatment. This includes those who have lost their documents and/or who previously accessed treatment via private healthcare. For those outside of Ukraine, Civil Society Forum members are working together to map drug dependency and HIV treatment sites across Europe and intend to publish their findings on the online European Test Finder map. In the meantime, the EECA network has some information about HIV treatment sites across Europe on their website.
Finally, ILGA-Europe (the European branch of the International Lesbian and Gay Alliance) has mapped urgent needs from trans and intersex people in cities across Ukraine. There is a particular need for hormone therapy, as well as syringes and needles. Reports elsewhere have highlighted that trans and non-binary people have faced difficulties or been prevented from leaving Ukraine because their gender does not match what is recorded in their passports. If donations of hormone therapy can be secured, ILGA-Europe will work with WHO to try to include these in humanitarian aid packages.