Some changes may need to be permanent, doctors say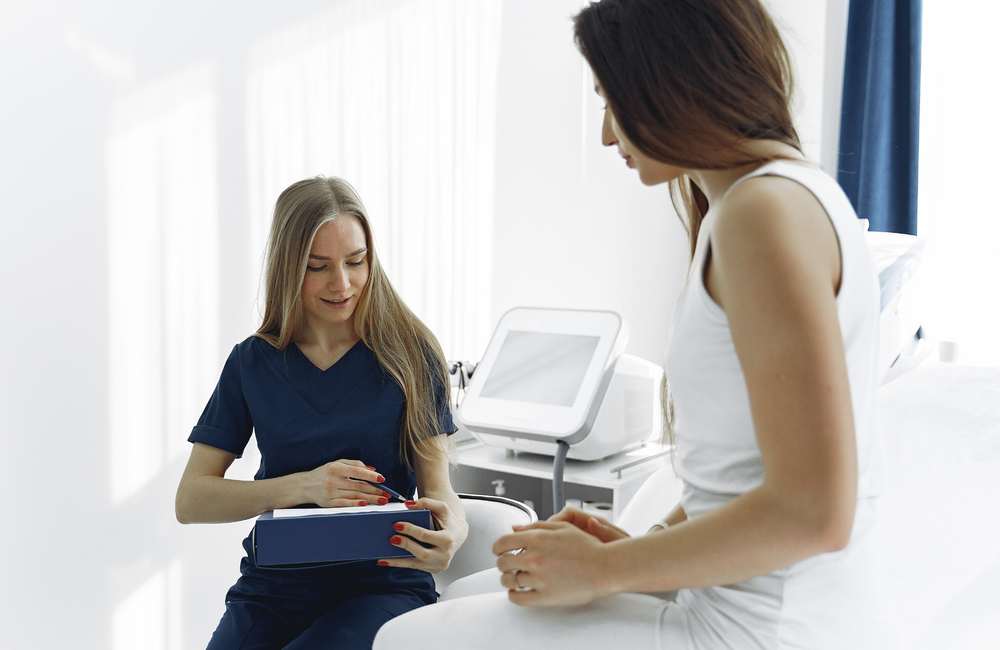 A second survey by the British Association for Sexual Health and HIV (BASHH) shows that in-person STI and contraception services have continued to shrink during the COVID-19 emergency. Walk-in services are hardly being offered at all and clinics are asking all patients to phone first for assessment, rather than just turn up.
Some of the healthcare staff (mainly consultant-grade doctors) who contributed to the second survey thought a number of changes could be permanent.
The continued reduction in services is, as before, driven primarily by the need to socially distance patients and also to a reduction in demand. There are fewer reductions due to staff redeployment to COVID-19 care and because staff are ill or shielding.
Although there is a continued reduction in the number of sites offering STI services and a concentration of services at central locations, there is evidence that this has helped clinics to continue offering necessary in-person services to those who need them. These include injectable STI treatments and contraceptives, HIV PEP and PrEP, and emergency vaccination, all of which are more accessible than they were a month before.
More drugs are being delivered by post and there is more use of online testing than there was a month ago.
The initial BASHH survey closed in mid-April and was answered by 200 members, with at least five answering from every one of BASHH's geographical regions. The second survey closed on 18 May and was answered by 115 members, with considerably fewer answering from some regions (e.g. only one this time from Wales, compared with 13 last time). This may reflect 'survey fatigue' or time pressures. The vast majority of respondents were STI consultant physicians.
In pre-coronavirus times, 29 of the 115 respondents were providing services from at least ten sites. Now, only six still maintain at least ten clinics. The number running a single site has increased from six to 49. A typical comment was: "None operating normally; we've moved sexual health sites into our HIV clinic."
There has been a continued, and considerable, shrinkage in face-to-face clinical services. In April 46% of clinical sites were operational; now only 28% are.
In April, 57%, 62% and 54% of respondents said they were only able to offer less than a fifth of their previous face-to-face services for, respectively, STIs, contraception and HIV. In May, 83%, 90% and 87% replied that those services had shrunk to that level.
In April, BASHH had noted that this shrinkage had been partly compensated for by an increase in 'virtual' services, which in practice means phone triage, online/video consultations, online test ordering, etc. However, it now sounds a note of caution: "In the previous survey, overall capacity appeared to be more resilient when virtual services were taken into account, with more than half of respondents suggesting that their overall capacity was 60% or higher. However, this latest survey suggested this was slipping, with just under half of respondents suggesting that their overall capacity was 50% or higher."
The most common reason cited for the reduction in services was the continued need for social distancing in clinics: 93% reported this as a reason. The second-most common was a reduction in demand, with 78% reporting this. Furthermore, the percentage of staff redeployed to COVID-19 care had increased between April and May, from 38% to 51%, and the percentage at home shielding, or sick themselves, had increased from 17% to 28%. While this may decrease in June, this is of course by no means assured.
Probably the most striking single finding was that simply being able to walk into an STI clinic and get a test is no longer a possibility for most patients. No responding services offered walk-in services without appointments or pre-assessment, whereas in pre-coronavirus days 70% of clinics offered this (10% still offer walk-in services for specific groups such as young people).
Conversely, the use of phone triage has become almost universal; 97%, 92% and 94% of clinics now ask that people enquiring about STI, contraception and HIV services phone up first, discuss their need, and arrange an appointment if necessary. One striking finding is that, for initial consultations, most clinics are still stuck in the telephone age; only about 9% of clinics offer a video consultation service and only about 16% offer any kind of online consultation.
However, clinics have significantly stepped up their capacity to allow patients to order tests and even treatment online. Eighty-four per cent now offer facilities for patients to order online gonorrhoea or chlamydia testing, 79% HIV testing, and 75% STI treatment. Contraception is the exception: only 25% of clinics offer online contraception ordering, and this is actually a 10% decline from April. Once ordered, 60% of clinics are able to send HIV treatment by post and 56% STI treatment; 52% of clinics can arrange 'clinic door' collection and 44% deliver by courier. These figures have only increased slightly since April.
One bright spot is that, by drastically reducing their face-to-face services to the minimum necessary and to core sites, services and assessments which can only be done face-to-face are now easier to get. In April 14-15% of clinics could not deliver injectable antibiotics for syphilis and gonorrhoea, or assess and dispense PEP for HIV; now only 3-4% of clinics say they cannot do this. Emergency long-acting contraception provision has increased from 67% to 85%; HIV PrEP from 65% to 82%; microscopy services for STI confirmatory diagnoses from 55% to 70%; and the provision of emergency vaccination (such as for hepatitis B post-exposure prophylaxis) from 84% to 95%. However, only one in five clinics can still offer routine long-acting contraceptives or non-emergency vaccines.
Many respondents thought that some of these reductions or changes in services might have to be adopted permanently or for the long term. Over 30% stated that services would need to reassess how they function after COVID-19, and over 20% of respondents stated they would like to see greater use of online services.
One commented that there needed to be:
"More funding to meet ever-increasing demands for the services. More widespread use of telemedicine. Availability of affordable (or free) online STI/blood-borne virus testing services (without age limitations). Availability and feasibility of online prescription and postal delivery services for prescribed medicines. More resilient and multi-skilled workforce."
Another said:
"Increase access to video/online assessment. Online testing. Continue postal / delivery medicines. Identifying a pharmacy provider to digitally send prescriptions for patient delivery."
Many, however, mentioned their commitment to maintaining services for vulnerable populations. There was particular concern about young people (62%), homeless people (21%), gay and bisexual men (18%) and victims of domestic violence (17%).
References
The results from the second BASHH COVID-19 Sexual Health 'Clinical Thermometer' Survey Round 2 Results Snapshot can be read here.