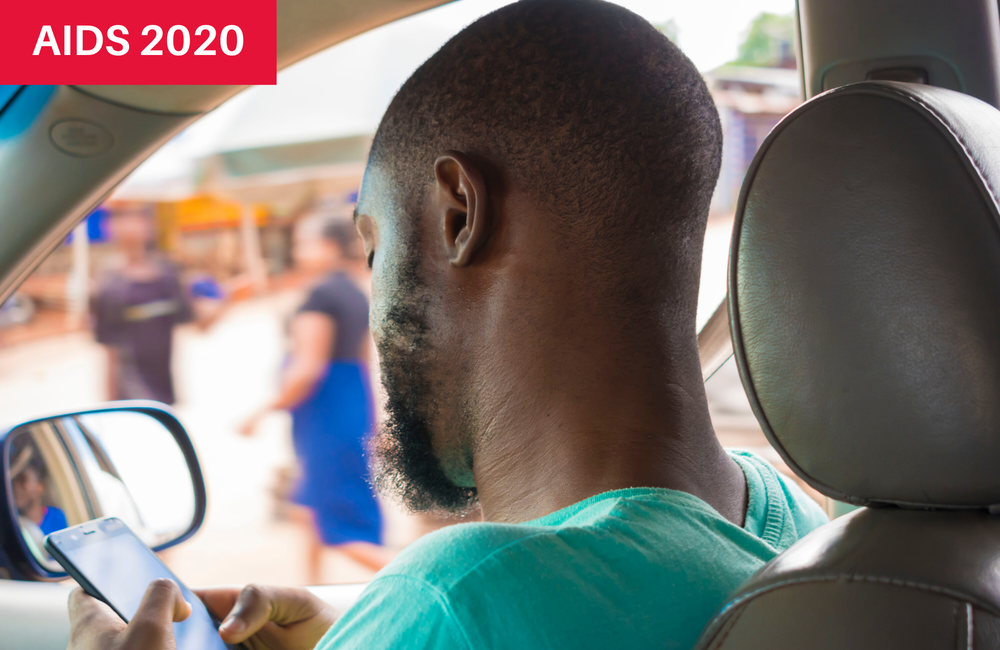 In African countries where both gay sex and HIV are stigmatised, it can be challenging for HIV services to reach men who have sex with men (MSM). Research presented to the 23rdInternational AIDS Conference (AIDS 2020: Virtual) last week by Kumbirai Chatora from Population Services International on MSM in Zimbabwe suggests that men's patterns of behaviour fit into distinct 'archetypes' when it comes to accepting their sexuality as well as seeking out HIV-related services. A better understanding of these mindsets and patterns of behaviour could lead to tailored provision of HIV services. 
Similarly, Samuel Owusu from Maritime Life Precious Foundation, a community organisation in Ghana, presented research showing that MSM are increasingly using social media and hookup apps as these spaces are perceived as safer than conventional meeting points. However, these men are often missed by HIV programmes solely doing outreach in conventional locations used by MSM.
Zimbabwe
MSM in Zimbabwe are at a significantly higher risk of HIV infection, with prevalence at 31% compared to the national prevalence of 13%. However, there is limited understanding of the reasons that MSM do not access HIV services. This study set out to characterise different mindsets and patterns of behaviour among MSM (classified as different archetypes), and how these archetypes inform health-seeking behaviour and impact upon men's journeys as they navigate sexuality and risk.
Research was carried out in two large cities, Harare and Bulawayo. Using a participatory qualitative approach, researchers conducted 18 focus groups, 21 in-depth interviews, and participant observation in three venues frequented by MSM, collecting data on over 100 participants from the LGBTQ community and service providers.
Participants expressed that living a double life was burdensome for most MSM. However, the community could also be drawn on as a source of strength and resilience. While they spoke of a sense of kinship, they also expressed that trust is fragile. Testing for HIV represented a potential threat as it could lead to exposure of sexuality. Men expressed the deeply held fear of social fallout and said that it was worse than death:
"I was surprised the gay community was so big… But I stopped going to events when the raids became more frequent. And the community there ends up knowing about everyone's status."
"My life would just end. I'll just poison myself…" (if discovered as gay)
Researchers identified prominent archetypes based on mindsets and behaviour, regardless of age:
The Glass House: this man would typically identify as gay only within dedicated MSM spaces. He might have a fake girlfriend as a cover and dreads the time when he will be forced to marry. He connects with others via WhatsApp and Grindr and attends LGBTQ events. In terms of HIV, condom use makes him feel less appealing and he avoids testing as he does not want to be shunned by the gay community. One man said: "I feel comfortable at places like Eclipse – there, you can be you. No one restricts you."
The Subtle Champion: an openly gay man who acts as an advocate, aiming to inspire others; he gains strength from struggles he has overcome. This man has strong ties with a close group of friends and is not always trusting of social media because of gossip. He is more knowledgeable regarding HIV, has an awareness of risk and how an HIV diagnosis could impact his life. "Most people know about my sexuality now. I'm stronger. No one can get to me."
The Flag Bearer: a leader in the LGBTQ community, whose past experiences with stigma have made him more resilient. He is able to come out to family once he is able to support himself. The MSM community is his life and his family, he is secure with friends and possibly a partner, and not reliant on apps for hookups. There is less of a focus on finding sex, more on relationships and intimacy. He knows that MSM are vulnerable to HIV and knows where to get services. He finds it easier to use condoms and lubricant consistently than to go for an HIV test.
The Dual Life: these men live a completely dual life and do not identify with the gay community. In this way, they are able to meet the expectations of 'passing as straight' and may have both men and women as long-term partners. Their male partner would likely be seen as a close friend. There is a fear of exposure. Accessing HIV services through general channels as opposed to MSM-related services feels safer. "I'm pretending I'm a father. I'm pretending to fit in."
The Conflicted Heart: the man who is fighting his attraction to other men and has not yet accepted this aspect of his sexuality. He does not participate in gay events and avoids seeking out health or support services from LGBT community organisations. He may be experimenting sexually and may need services but is unlikely to seek them out due to the fear of being exposed.
The researchers emphasised that these archetypes are not static and that MSM are on different journeys, depending on their personal circumstances and what support is available to them. MSM can easily move between moments of fear and comfort. Archetypes who more easily identified with being gay (such as the Flag Bearer) were more likely to seek out HIV services. Men whose sexual partners later went on to die as a result of HIV-related causes were better able to appreciate their chances of getting infected and would then contemplate getting tested. However, there were deep-seated fears related to having to reveal their identity as MSM.
Ghana
Ghana also has a significantly increased prevalence of HIV in MSM (18%) when compared to the general population (1.7%). Due to the challenges associated with reaching MSM in African countries, Owusu and colleagues investigated using online apps, such as Grindr and Facebook, as a way of reaching men to increase HIV testing. As a result of stigma, discrimination and social exclusion, the researchers posited that these men remain hidden and tend to engage in riskier sexual practices but are not reached by outreach services offered at physical locations such as clubs.
They used a 'social media mobiliser' trained in targeting MSM and providing sexual health information to reach out to MSM in one-on-one interactions online and to offer discreet testing services at a drop-in clinic.
From January to June 2019, of the 113 men recruited via social media platforms who provided information about testing, 68% had not tested for HIV in the preceding six months. This was compared with only 31% of the 431 men reached at outreach locations who had not recently tested for HIV. Inconsistent use of condoms for casual anal sex was reported by 59% of men online compared to 38% of men at outreach locations.
The percentage of men who subsequently tested positive also differed: of the 125 MSM who ended up testing from online recruitment, 26% tested positive compared with 9% of the 396 men tested at outreach locations. While fewer men were reached in online spaces, they were in dire need of HIV testing services and linkage to care.
Conclusion
These studies illustrate the need to find novel ways of engaging with MSM in African contexts, where homophobia, stigma and discrimination impact significantly upon their ability to seek out HIV-related services. A better understanding of men's journeys and how they get to the point of accessing services will enable service providers to tailor services to the needs of different groups of MSM.
Additionally, there is a need to invest in confidential and accessible health services in online spaces where MSM meet. This may provide an important opportunity to reach men who would otherwise choose not to test for HIV and would be missed by mainstream interventions.
References
Chatora K et al. Understanding men who have sex with men (MSM) using human-centered design approach in Zimbabwe. 23rd International AIDS Conference, oral abstract OAE0506, 2020.
Owusu SC et al. Promoting uptake of HIV services using social media interventions among Men who have Sex with Men (MSM) in Ghana. 23rd International AIDS Conference, oral abstract OAC0604, 2020.