Drug tender drives down price of treatment to $65 a year, enabling expansion of treatment numbers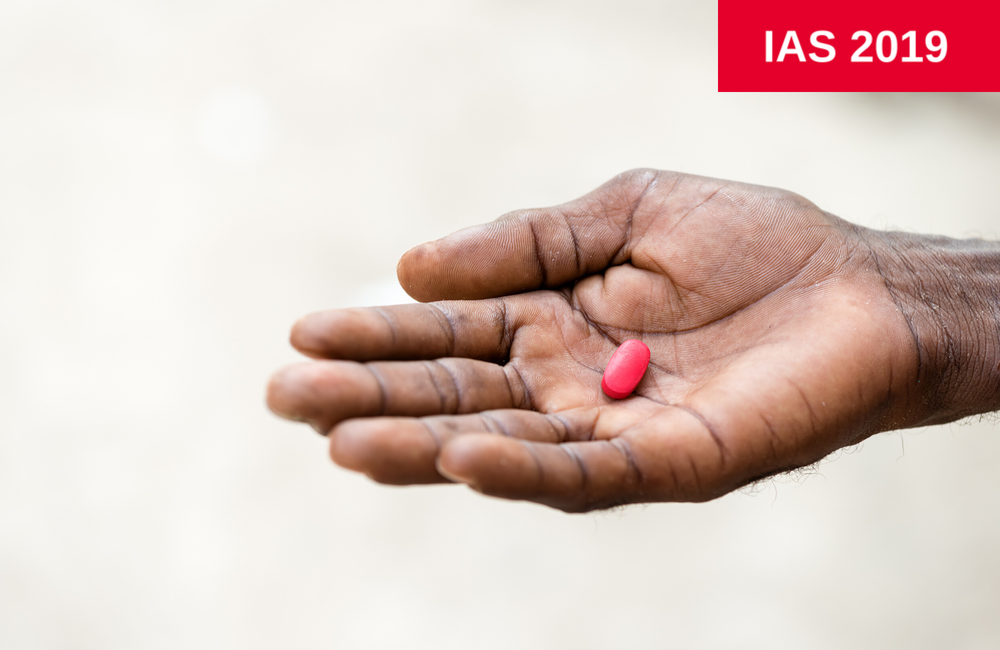 South Africa's public sector will save US$326 million over the next three years as a result of competitive tendering exercise that pushed the price of a fixed combination of tenofovir, lamivudine and dolutegravir down to $65 a year. The savings will help South Africa to treat around 2 million extra people, Herbert Musariri of the Clinton Health Access Initiative told the 10th International AIDS Society Conference on HIV Science (IAS 2019) today.
South Africa has the largest HIV treatment programme in the world. Over 4.7 million people are already receiving antiretroviral treatment, largely through the public sector, making the South African government the largest procurer of antiretroviral drugs in the world.
The government has steadily driven down the cost of antiretroviral treatment through tendering exercises. Its most recent exercise, in 2018, set a maximum price for the first time.
The government was seeking to drive down the price of a new fixed-dose combination of tenofovir disoproxil fumarate (TDF), lamivudine and dolutegravir in order to achieve two outcomes: introduction of dolutegravir-based treatment as the preferred first-line option, and the affordable expansion of treatment numbers.
The need to reduce drug costs is especially acute in South Africa. The country is completing a transition from donor funding to financing antiretroviral treatment entirely from the national health budget. In addition, South Africa aims to start an additional two million people with HIV on treatment by December 2020.
The 2018 tender not only specified maximum prices but also warned that the government might wish to adjust these prices downward, either before the tender process was completed, or during the three-year period covered by the tender. If other countries negotiate lower prices, the South African government will seek to revisit the prices it pays.
Eight suppliers were selected, including three in South Africa, to promote security of supply and reduce the risk of drug stock-outs.
Using the price of $75 a year agreed in 2017 with Aurobindo and Mylan, the South African government was able to achieve a 13% reduction in price, so that it will be paying an average of $65 a year to treat each person with tenofovir, lamivudine and dolutegravir. The price paid for first-line treatment in South Africa has fallen by 68% since 2011 and the latest price reduction is projected to save $326 million over the next three years.
These reductions in cost mean that despite quadrupling the number of people on treatment since 2011, the annual cost of treating those people has risen by only $51 million.
Herbert Musariri said South Africa's experience could help other countries to negotiate lower prices too. Widening the pool of companies invited to tender can drive down costs as well as ensuring security of supply. Using reference prices set by other countries can also help in setting maximum prices, as can transparency about prices paid.
References
Musariri H et al. Achieving low antiretroviral (ARV) costs through competitive national tendering and strategic reference pricing: Results from the Republic of South Africa's recently awarded ARV tender (RT71-2019). 10th  IAS Conference on HIV Science, Mexico City, abstract TUAD0305LB, 2019.