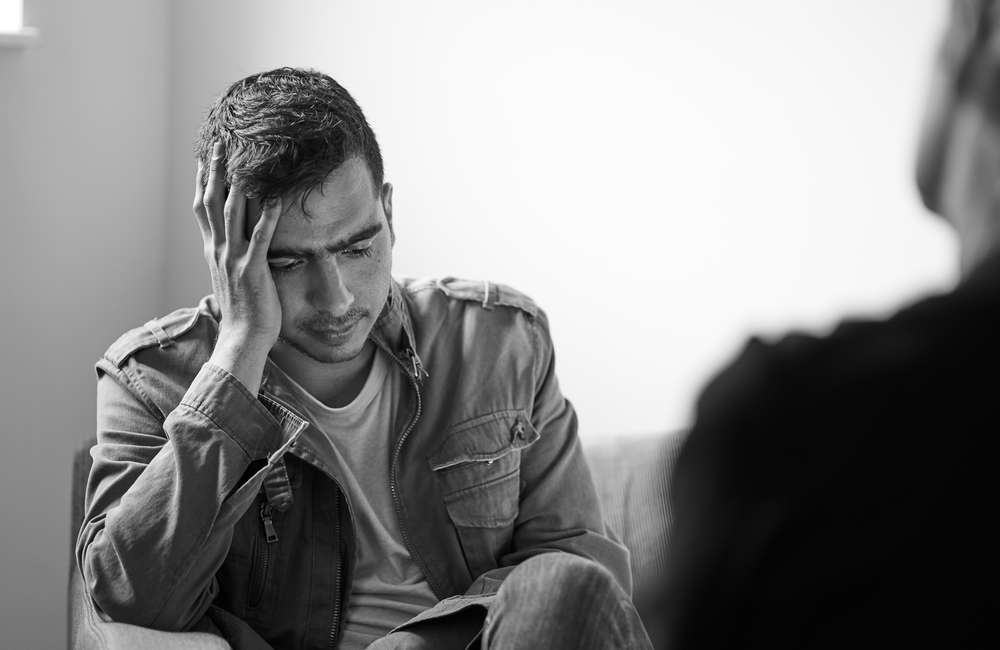 A fifth of HIV-positive adults in the United States regularly experience symptoms of anxiety, according to research published in AIDS. Individuals with symptoms of generalised anxiety disorder (GAD) had poor engagement with the HIV care continuum, and also had high rates of poverty, homelessness and drug use. There was also evidence of an elevated prevalence of risky sexual behaviour.
"We estimate that nearly 1 in 5 people with HIV in the United States experienced recent symptoms consistent with a diagnosis of GAD," comment the researchers. "The significance of the excess burden of anxiety among PWH [people with HIV] is compounded by our finding that GAD symptoms are related to suboptimal HIV care and outcomes in this population, which few studies have examined."
Anxiety disorders are the most common mental health illness in the United States and can cause significant physical, psychological and social problems. GAD is characterised by persistent and excessive worry that is difficult to control. As little is known about the prevalence and associations of GAD among adults with HIV in the United States, investigators analysed data from the Medical Monitoring Project. This survey carefully sampled 3654 adults who are representative of all people diagnosed with HIV in the United States. 
The prevalence of GAD was calculated using a validated questionnaire. A trained interviewer asked participants the following questions: "Over the past two weeks, how often have you been bothered by any of the following problems?" for seven problems such as "feeling nervous, anxious, or on edge" and "not being able to stop or control worrying".
The estimated prevalence of GAD was 19%. In the general population of the US, prevalence is 2.7%.
Symptoms were more common among women than men, among individuals without a college education, among those living in poverty, and in individuals with recent experience of homelessness. "Our analysis supports the findings of others on the relationship between GAD and social determinants of health such as poverty and housing instability," note the investigators.
Participants with a disability had a four-times higher prevalence of GAD than individuals who did not report a disability (33% vs 8%). Prevalence of GAD among persons reporting intimate partner violence or sexual violence was 41% and 43%, respectively, twice the rate observed in participants who did not report such violence. Individuals with GAD had higher HIV stigma scores (55%) compared to individuals without GAD (33%).
GAD was associated with poorer engagement in the HIV care continuum, including use of antiretroviral therapy (82% vs 87%), 100% adherence (51% v. 62%) and viral suppression (56% vs 64%).
Depressive symptoms were seven times more common in people with GAD (75% vs 11%), and individuals with GAD were three-times more likely to be in need of mental health services (23% vs 7%).
Prevalence of smoking and drug use was significantly higher among individuals with symptoms of GAD. In addition, GAD symptoms were associated with significantly higher prevalence of condomless sex while not virally suppressed with a partner who was not known to be taking PrEP (9% vs 6%).
"Improving access to substance use treatment and HIV/STD risk reduction services could be beneficial for persons experiencing anxiety symptoms," suggest the authors. "Collaborate care models – in which medical, mental health, and case management staff partner to provide comprehensive care – have been found to me more effective in improving anxiety in patients."
References
Beer L et al. Generalized anxiety disorder symptoms among persons with diagnosed HIV in the United States – 2015-2016: Medical Monitoring Project. AIDS, online edition: doi: 10.1097/QAD.0000000000002286.