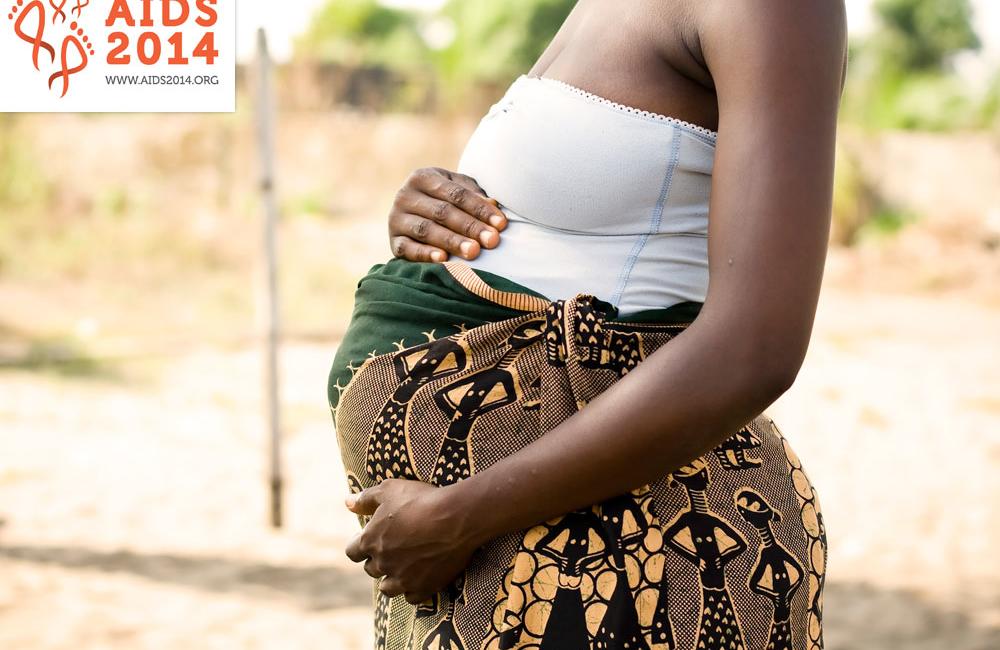 The significant increase in access to antiretroviral therapy for all pregnant women living with HIV in Malawi after implementation of Option B+ contrasts with low coverage of early infant diagnosis (EID) and uptake of cotrimoxazole prophylaxis in HIV-exposed infants, Priscilla Idele of UNICEF told delegates on Wednesday at the 20th International AIDS Conference (AIDS 2014) in Melbourne.
She was presenting results of a four-country assessment of health system performance following the implementation of the World Health Organization's 2010 guidelines for the prevention of mother-to-child HIV transmission.
The study found substantial variations in performance between countries, and gaps between performance in testing and provision of antiretrovirals to mothers, and testing of HIV-exposed infants.
In 2010, the World Health Organization (WHO) recommended that countries should move to providing one of two antiretroviral options for prevention of mother-to-child transmission (PMTCT) for mothers not eligible for antiretroviral therapy for their own health:
Option A: zidovudine from week 14 of pregnancy, single-dose nevirapine for mother and infant at the time of delivery and zidovudine with lamivudine during delivery and for one week after delivery.
Option B: a triple-drug regimen until one week after breastfeeding has ended; all infants regardless of feeding mode nevirapine or zidovudine for four to six weeks.
In Malawi, public health officials decided to adopt Option B+ – a simplified public health approach to prevent vertical HIV transmission while protecting the health of women, by providing antiretroviral therapy (ART) for life for all HIV-positive pregnant or breastfeeding women, regardless of CD4 cell count or disease stage.
In its 2013 consolidated treatment guidelines, WHO recommended that all countries should move towards Option B and, where resources allow, to Option B+. However, the majority of countries are still in the process of reviewing national guidelines.
Adoption of WHO recommendations into national guidelines can be a protracted process, requiring national consultation, economic analysis, staff training and development of new processes for supply chain management, laboratory testing and data management.
UNICEF and the Global Fund to Fight AIDS, Tuberculosis and Malaria undertook a four-country survey in 2011 and 2012 to review operational feasibility of the guidance and performance in implementing its recommendations.
The assessment comprised review of key policies and reports, key informant interviews and analysis of data from registers and clinical records at ten health facilities purposively selected in each country with the Ministry of Health.
It assessed the performance of six PMTCT interventions in Malawi, Lesotho, Tanzania and Zambia between November 2011 and February 2012.
Malawi was the only country of the four implementing Option B+. Lesotho, Tanzania and Zambia chose Option A.
| | | | |
| --- | --- | --- | --- |
|   | Provision of ART to pregnant women | Testing of HIV-exposed infants by week 8 | Cotrimoxazole prophylaxis provided to HIV-exposed infants by week 8 |
| Malawi | 71% | 45% | 17% |
| Lesotho | 31% | 83% | 83% |
| Tanzania | 5% | 58% | 80% |
| Zambia | 20% | 49% | 57% |
Uptake of services is dependent upon the capacity to offer timely diagnostic tests, Priscilla Idele told delegates. While maternal HIV testing was generally available in all ten of the selected health facilities in each country, maternal CD4 testing was not, and on-site early infant diagnosis was only available in two sites in both Malawi and Tanzania.
Moreover, the majority of early infant diagnostic tests involved sample transportation to central laboratories resulting in a long turnaround time. Furthermore, incomplete record-keeping led to a delay in the initiation of HIV treatment and loss to follow-up among HIV-exposed and HIV-positive children.
Lesotho had a testing rate at the first antenatal care visit of 99%, while Malawi, Tanzania and Zambia had rates of 79%, 62% and 87%, respectively.
HIV testing rates in labour and delivery were considerably lower in Malawi and Lesotho and highest in Tanzania and Zambia, 16%, 52%, 91% and 100%, respectively.
In all four countries, the numbers of antenatal care staff trained in PMTCT was considerably higher than those trained in early infant diagnosis and paediatric care.
Staff trained in PMTCT was 46%, 60%, 81% and 95% in Malawi, Lesotho, Tanzania and Zambia respectively compared to 31%, 35%, 6% and 24%, respectively trained in early infant diagnosis and paediatric care.
She concluded that redressing the balance between maternal and paediatric HIV services requires:
A family-centred approach so mothers and infants get services from the same place
Integration of paediatric HIV care into routine maternal and child health services
Improved longitudinal care of mother-infant pairs until confirmed HIV diagnosis at 18 months
Point-of-care diagnostics to minimise loss to follow-up, long turnaround time and late initiation of care and treatment.
Limitations included: the rapid assessment did not cover all areas of importance; incomplete national roll-outs; incomplete and/or lack of data; and while indicative of coverage, data from only ten facilities in each country were neither comprehensive nor representative of the national status.
References
Idele PA et al. Balancing ART access for pregnant women living with HIV and follow-up care for HIV-exposed infants: a four-country assessment of key PMTCT interventions. 20th International AIDS Conference, Melbourne, abstract WEAD0401, July 2014.