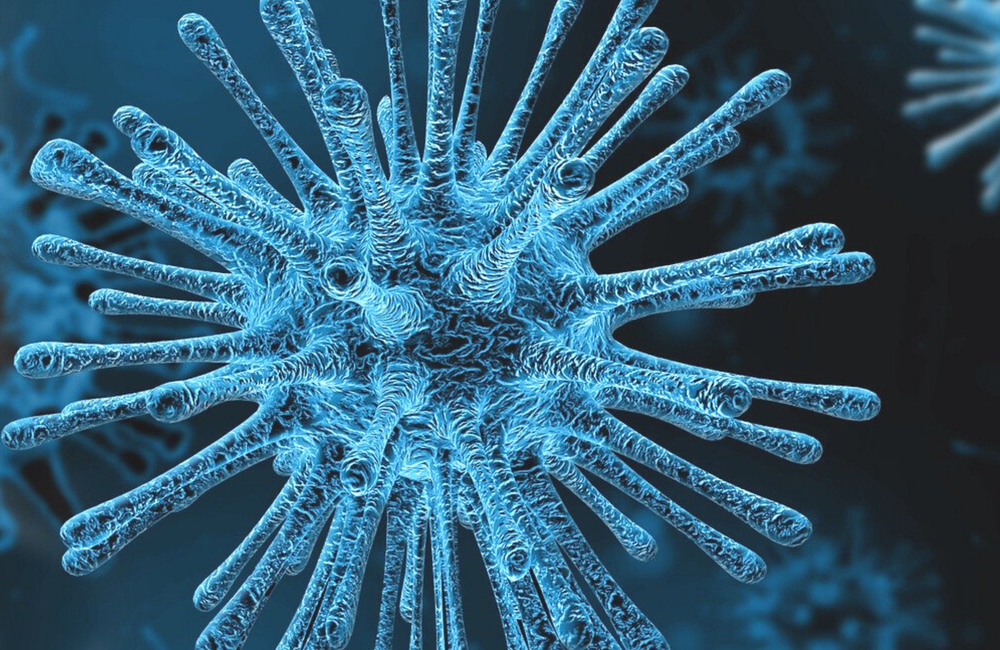 The first cases of COVID-19 identified in people living with HIV in Barcelona's main hospital do not differ from the rest of the population in symptoms or clinical course, offering some reassurance that HIV does not place people at higher risk of severe illness.
The preliminary findings were published in a letter to The Lancet HIV yesterday. The letter offers the first data on COVID-19 clinical outcomes in people living with HIV. It follows a statement by the European AIDS Clinical Society and British HIV Association on 1 April that "so far there is no evidence for a higher COVID-19 infection rate or different disease course in people living with HIV than in HIV-negative people."
The Spanish case series is drawn from an analysis of 543 patients admitted to hospital with COVID-19 symptoms and confirmed severe acute respiratory syndrome coronavirus 2 (SARS-CoV-2) infection up to Monday 9 March at Hospital Clínic in Barcelona. Of these, five were HIV positive (0.92%).
The five people living with HIV consisted of three men and two persons who identified as transgender. All were under the age of 50, the youngest was 29 and two had underlying conditions (asthma and hypothyroidism (underactive thyroid gland). One was previously undiagnosed and had a very low CD4 cell count (13 cells/mm3). The remainder were on antiretroviral treatment, had undetectable viral loads and had recent CD4 cell counts above 400 cells/mm3.
All cases presented at the hospital with cough and fever. In three cases, they also had shortness of breath (dyspnoea).
Two of the five cases were classified as severe at the time of hospital admission and both were treated in the intensive care unit. One was 49 years old and had a recent CD4 cell count of 445 cells/mm3; the other was 31 years old and was the person with a CD4 cell count of 13 cells/mm3.
Both severe cases had viral pneumonia and low oxygen saturation at admission (Sp2 < 90%), as well as severe lymphopenia (very low lymphocyte count) characteristic of COVID-19. One required invasive mechanical ventilation and was still in hospital 21 days after admission; the other (the previously undiagnosed individual) received non-invasive ventilation and was discharged from hospital after 14 days.
The one moderate and two mild cases were discharged from hospital between one and four days after admission, but two of these patients required a supervised home-care programme, lasting 13 and 10 days respectively. In comparison, 12% of the entire patient population admitted with COVID-19 required intensive care and 38% required supervised outpatient care.
Physicians decided to adjust or prescribe antiretroviral therapy in four patients so that it included lopinavir/ritonavir (Kaletra) or darunavir/cobicistat. One patient was already taking darunavir/cobicistat. At the time of admission to hospital physicians did not know if the two HIV protease inhibitors might also be active against the protease enzyme of SARS-CoV-2.
Lopinavir/ritonavir is being investigated as a treatment for COVID-19 in clinical trials but a preliminary randomised study conducted in China and published on 18 March found that it had no effect on the course of severe pneumonia. On the same day, darunavir's manufacturer Janssen reported that the drug was not active against SARS-CoV-2.
In two of the three cases, lopinavir/ritonavir was replaced after a short period, but the most severely affected patient was still taking lopinavir/ritonavir when the case series was submitted to The Lancet HIV. Four of the five patients received adjunctive treatment for COVID-19 with hydroxychloroquine for between five and seven days and three received a 5-day course of the antibiotic azithromycin. The combination of hydroxychloroquine and azithromycin is being tested in clinical trials as a treatment for COVID-19. The most severe case was also treated with interferon beta-1b for seven days.
The patient recently diagnosed with HIV was also diagnosed with Pneumocystis jirovecii and received co-trimoxazole treatment for 21 days followed by secondary prophylaxis. No further HIV-related opportunistic infections developed in this patient.
The study authors note that all cases occurred in people under the age of 50. More information is needed about the clinical course of COVID-19 in older people living with HIV, especially those with co-morbidities, and in women.
The study authors also investigated possible routes of acquisition. One man had dinner five days before admission with another person diagnosed with COVID-19. However, whether that occasion was the source of transmission is unclear as the patient had already been symptomatic for three days by the time of admission. The median interval between infection and symptom development has been estimated as 5 days.
Two patients were sex workers, one of whom had taken part in a chemsex session six days before admission to hospital and four days before the onset of symptoms.
The other two patients reported potential occupational exposure risks, one as a healthcare worker (the most severe case) and one working in a gym.
References
Blanco JL et al. COVID-19 in patients with HIV: clinical case series. The Lancet HIV, online publication 15 April 2020.