A round-up of the latest HIV news, for people living with HIV in the UK and beyond.

First data on coronavirus in people with HIV
Over the past two weeks, some of the first data reporting on the number of cases of the new coronavirus in people with HIV have appeared.
International experts had already shared their opinion that people living with HIV without major immune system damage or other health problems were unlikely to be more susceptible to the infection or to more severe disease than other people. However, they also pointed out that there were hardly any data for them to draw on.
Now, a report has come from a group of hospitals near New York City (Long Island, Westchester County and the city itself). This is the largest case series to be published on coronavirus patients in the United States.
In a group of 5700 people hospitalised with COVID-19, just 43 patients had HIV (0.8%). As the background prevalence of HIV in New York City is around 1.3%, the data appear to confirm that HIV is not in itself a risk factor for greater vulnerability to the new coronavirus.
Far more common than HIV were high blood pressure (57%), obesity (42%) and diabetes (34%).
A second report comes from Barcelona. In a group of 543 people hospitalised with COVID-19, five people had HIV (0.9%). This report includes more details of those five cases.
While two of the patients had underlying health conditions, it's notable that all five were under the age of 50. All but one were taking HIV treatment, had undetectable viral loads and healthy CD4 counts.
Two cases of COVID-19 were severe, two moderate and one mild. Taken together, the five cases did not differ from other coronavirus patients in terms of symptoms or clinical course, offering some reassurance that HIV does not place people at higher risk of severe illness.
---
aidsmapCHAT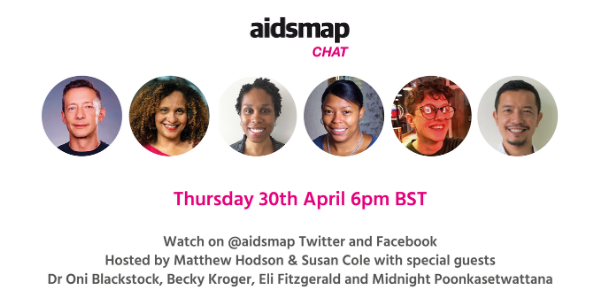 On this week's aidsmapCHAT, we are joined by: Dr Oni Blackstock, from the NYC Health Department; young activists Becky Kroger and Eli Fitzgerald in the UK; and Midnight Poonkasetwattana from the Asia Pacific Coalition on Male Sexual Health (APCOM) in Bangkok.
aidsmapCHAT is our series of broadcasts to keep you up to date with news and information for people living with HIV from around the world, including updates on COVID-19.
Join us at 6pm tomorrow, Thursday 30 April, on aidsmap's Twitter and Facebook pages.
---
Changed and reduced HIV services during lockdowns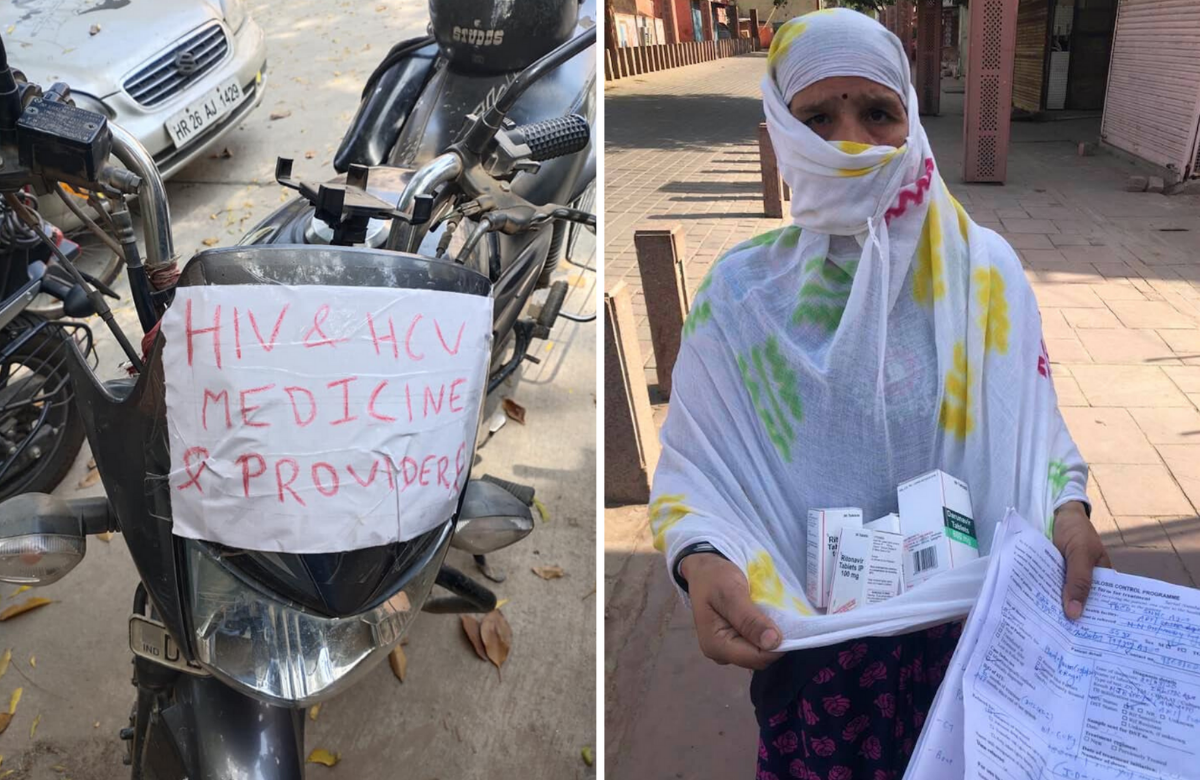 Across the globe, health services are adapting to the restrictions on movement, social distancing, staff being redeployed to coronavirus services and higher levels of staff sickness.
Services in the UK are preserving as much capacity as they can to meet patients' needs by rapidly expanding online and phone services; instituting phone triage to restrict in-person attendance to emergencies; closing smaller clinics while keeping a few large clinics open; and posting out far more STI and HIV home-testing kits plus prescriptions to be filled at high street pharmacies.
Dr Monica Gandhi, a leading HIV doctor in San Francisco, has pointed out that for the very first time people with a chronic health condition are being actively discouraged from seeking out health care. We don't know what impact this will have on people's health, for example in terms of other health problems in people with HIV (such as diabetes or liver disease) not being picked up early. She is concerned about how people with HIV would be affected by healthcare services that are overwhelmed by the coronavirus.
Doctors are most worried about people who are not currently taking HIV treatment or who do not have an undetectable viral load, as this may mean that they are more vulnerable to the coronavirus. There are some reports of people (re)starting HIV treatment for this reason.
A key challenge has been how to ensure that those taking HIV treatment continue to have an uninterrupted supply of medication and remain adherent. Lockdowns and curfews have been enforced in authoritarian and inflexible ways in many countries, making it hard for people to reach health facilities.
In India, HIV advocates have played a key role in getting medication to people, including driving hundreds of kilometres to people who are stranded in one of the world's strictest lockdowns. Activists negotiated with doctors and policy makers so that patients would be able to access their medication from any clinic in the country, rather than just where they normally got their care. As in many other countries, the coronavirus crisis has led to a long-overdue policy change, allowing people to get their medication for several months at a time.
---
COVID-19: HIV clinical services and treatment in London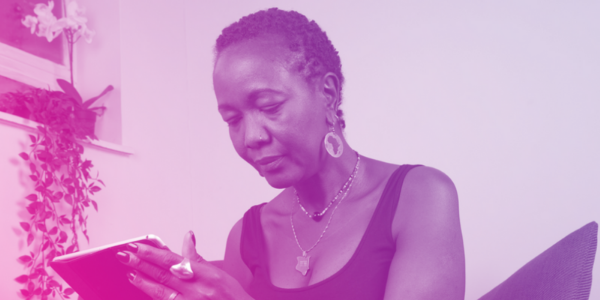 HIV clinical services across London continue during the current global pandemic, but most are working differently. We've created a list of all HIV clinical services and their websites in London so patients can get in touch with their clinics to check what services are currently being offered.
We've also updated our UK services finder. Use this tool to find HIV services including clinics for HIV treatment, STIs and PrEP; support groups and services; charities and community organisations. Again, please do contact the organisation to get the latest information on their services during the lockdown.
---
Integrase inhibitors and heart disease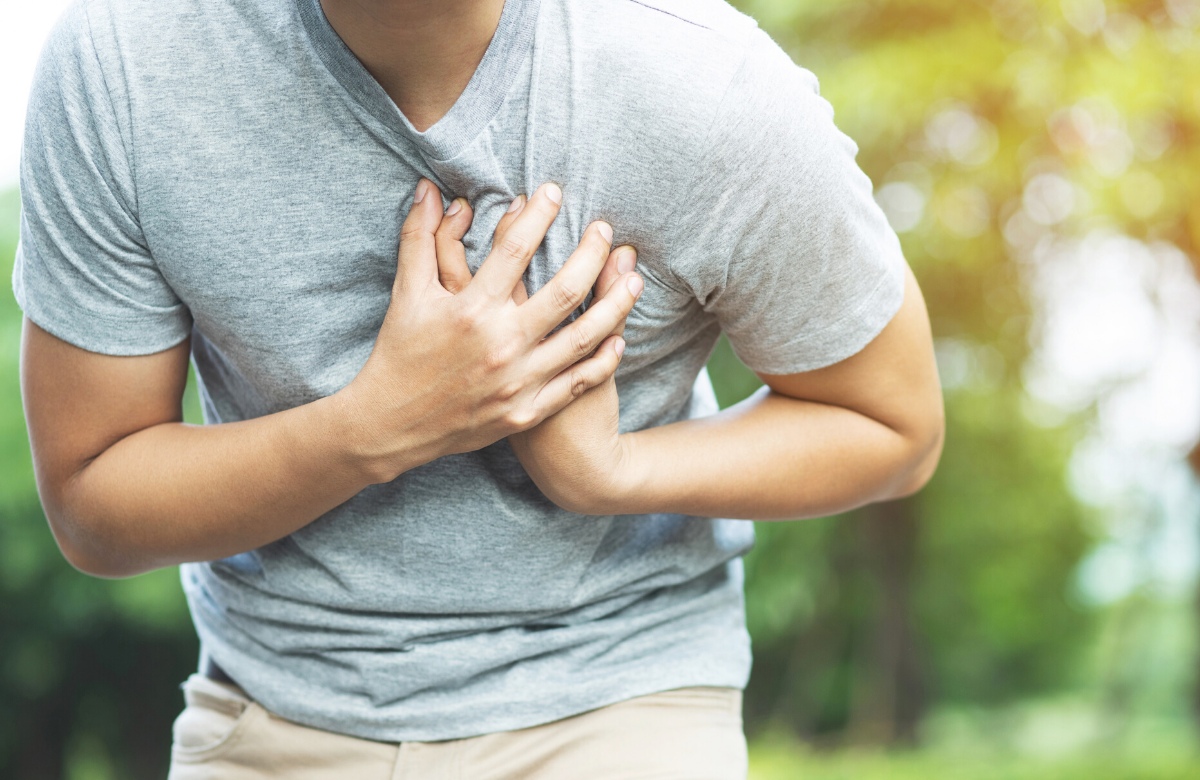 Integrase inhibitors are an increasingly used class of HIV drugs. They include dolutegravir (Tivicay, also included in the combination tablets Juluca, Triumeq and Dovato); raltegravir (Isentress); elvitegravir (in the combination tablets Genvoya and Stribild); and bictegravir (in the combination tablet Biktarvy).
Now a study has found that the risk of a serious cardiovascular event was reduced by a fifth in people taking an integrase inhibitor, compared to alternative anti-HIV drugs. The study involved over 20,000 people living with HIV who started HIV treatment for the first time between 2008 and 2015, a quarter of whom took treatment based on an integrase inhibitor. Most were taking elvitegravir or raltegravir, while relatively few took dolutegravir (the most widely used integrase inhibitor today) and none were on bictegravir (which only became available in 2018).
After adjusting for other factors that could skew the results, individuals treated with an integrase inhibitor were 21% less likely to experience a serious cardiovascular event such as heart attack or need bypass surgery or a stent, than people taking a regimen based on an alternative drug class.
There are limitations to the research methods used in this study, so its findings need to be confirmed in other studies.
---
Editors' picks from other sources
Damon Jacobs has gone off his PrEP for the first time since he started it nearly a decade ago. COVID-19 – and the social distancing that has sprung up to minimise its spread, which also involves, well, sexual distancing – made him do it, he says.
The UK's first-ever openly HIV positive mayor, Philip Normal, has been elected in Lambeth, South London. He has pledged to support LGBT+ rights and de-stigmatise living with HIV.
This guidance addresses two key issues related to COVID-19 and shielding: A) People considered to be at highest clinical risk who are not on the official Chief Medical Officer's list. B) People who have incorrectly received Government advice to shield.