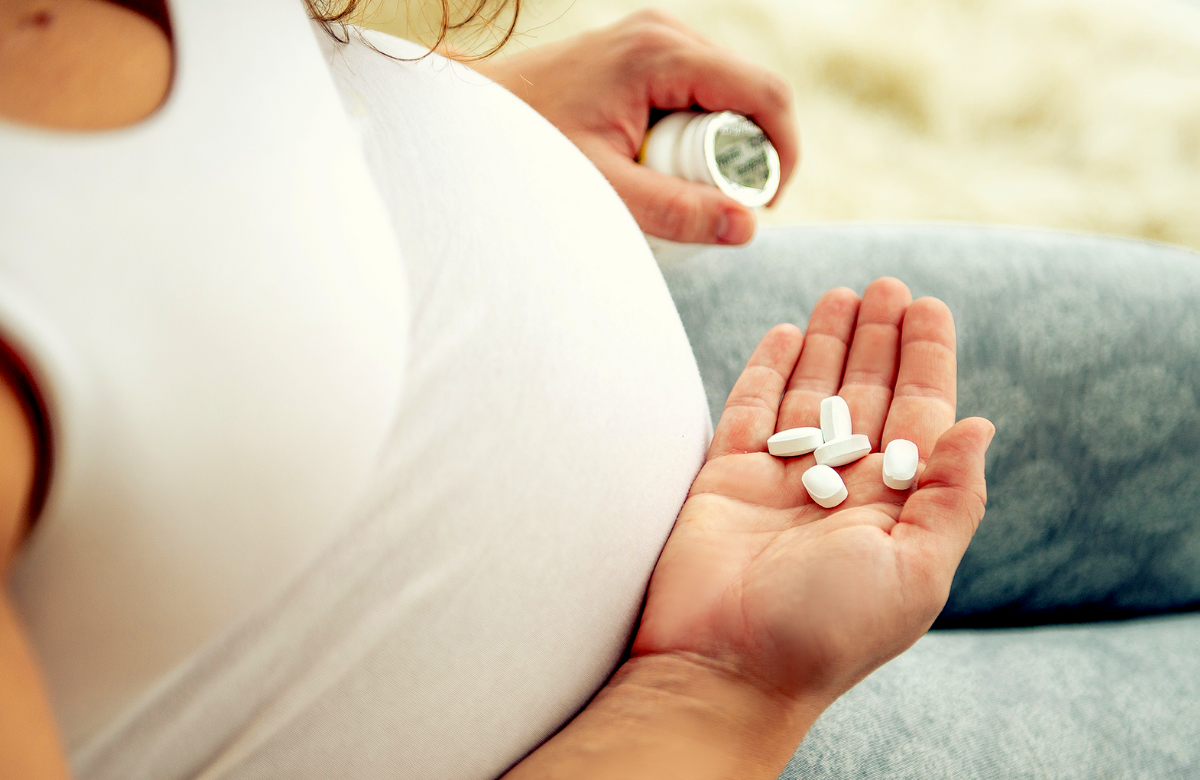 Dolutegravir-based HIV treatment is the safest and most effective choice for pregnant women
Dolutegravir-based antiretroviral treatment was associated with a higher rate of undetectable viral load at delivery in pregnant women, results of the IMPAACT 2010 trial show. A regimen containing both dolutegravir and tenofovir alafenamide was associated with fewer pre-term births and neonatal deaths than efavirenz-based treatment.
The findings were presented this week to the Conference on Retroviruses and Opportunistic Infections (CROI 2020).
Dolutegravir-based treatment is being introduced as first-line HIV treatment in many countries. In 2018, concerns were raised about the safety of dolutegravir in early pregnancy by a surveillance study in Botswana, which initially observed higher rates of neural tube defects in infants. However, longer-term follow-up concluded that the risk was smaller than initially thought and the World Health Organization has recommended dolutegravir for everyone, including women of childbearing age, since July 2019.
IMPAACT 2010 was designed to compare the safety and efficacy of two dolutegravir-containing regimens with the standard of care in pregnant and breastfeeding women. The 643 participants in the study were at least 14 weeks pregnant and were either starting HIV treatment for the first time or had taken fewer than 14 days of treatment in their current pregnancy. They were randomised to receive one of three combinations:
dolutegravir, tenofovir alafenamide (TAF) and emtricitabine
dolutegravir, tenofovir disoproxil fumarate (TDF) and emtricitabine
efavirenz, tenofovir disoproxil fumarate (TDF) and emtricitabine.
At the start of the study, 84% of the women had a detectable viral load (above 50 copies/ml) and median viral load was 903 copies/ml. At delivery, women in the two dolutegravir groups were significantly more likely to have a suppressed viral load (< 200 copies/ml) than women in the efavirenz group (97.5% vs 91%).
The risk of adverse birth outcomes (pre-term delivery, small for gestational age or stillbirth) was lower in the dolutegravir/TAF/emtricitabine group (24.1%) than in the other two groups (32.9% and 32.7%).
Related links
---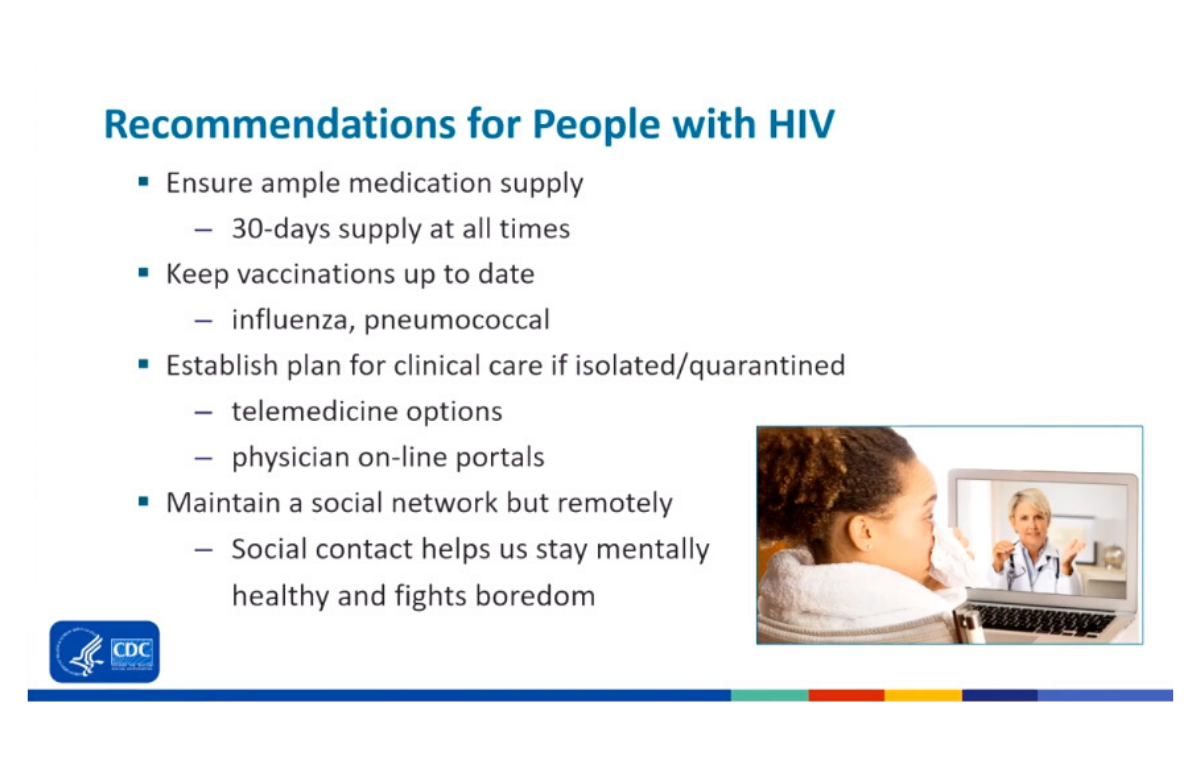 Experts shed light on coronavirus response and implications for people with HIV
Public health officials from the United States and China gave updates about the epidemiology and response to the new coronavirus this week at CROI 2020. The conference itself is being held virtually, with presentations given online, due to concerns about the spread of coronavirus.
They said that while there are no data so far on coronavirus in people with HIV, the risk might be elevated in those with low CD4 counts and those without consistent access to HIV treatment.
As of 12 March, the World Health Organization reports that there have been approximately 125,000 cases of COVID-19 worldwide, reported in 117 countries and resulting in around 4600 deaths.
While most people infected with the new coronavirus will have mild illness, around 20% develop more serious disease. Older people, individuals with underlying health conditions and those with compromised immune systems are at higher risk of developing severe complications.
Dr Zunyou Wu of the Chinese Center for Disease Control and Prevention said that a majority of the cases in the original outbreak in Wuhan, China arose from close contact and often occurred in family clusters, with an average time from exposure to symptom onset of five to six days. Fever was the most common symptom, occurring in about 80% of patients, while around 40% develop a cough. At diagnosis, 80% of cases were mild, 15% were severe and 5% were considered critical.
New COVID-19 cases peaked in China in mid-February and then declined dramatically. The epidemic then began to ramp up elsewhere in the world. Dr John Brooks of the US Centers for Disease Control and Prevention discussed the spread of the coronavirus outside China.
Brooks noted that infection mainly spreads through respiratory droplets in the air – such as those released when a person coughs or sneezes – that land on surfaces. The virus can then be transmitted when someone touches these surfaces and transfers it to their mouth, nose or eyes.
Brooks emphasised that severe illness is most likely to develop in people of advanced age and those with co-existing conditions including hypertension, diabetes, cardiovascular disease or chronic lung disease. Among people living with HIV – many of whom are 50 or older and have co-existing conditions – the risk is likely to be greatest for those with low CD4 cell counts and those who are not on antiretroviral therapy with full viral suppression.
Brooks' recommendations include ensuring at least a month's supply of medications, keeping up to date with flu and pneumococcal pneumonia vaccines, establishing a plan for clinical care if isolated or quarantined, and maintaining a social network remotely, to protect mental health and fight boredom.
Dr Ralph Baric and Dr Anthony Fauci reviewed emerging treatments for COVID-19 and a potential coronavirus vaccine. There are currently no approved drugs, immune therapies or vaccines, but agents are being developed and tested.
Related links
---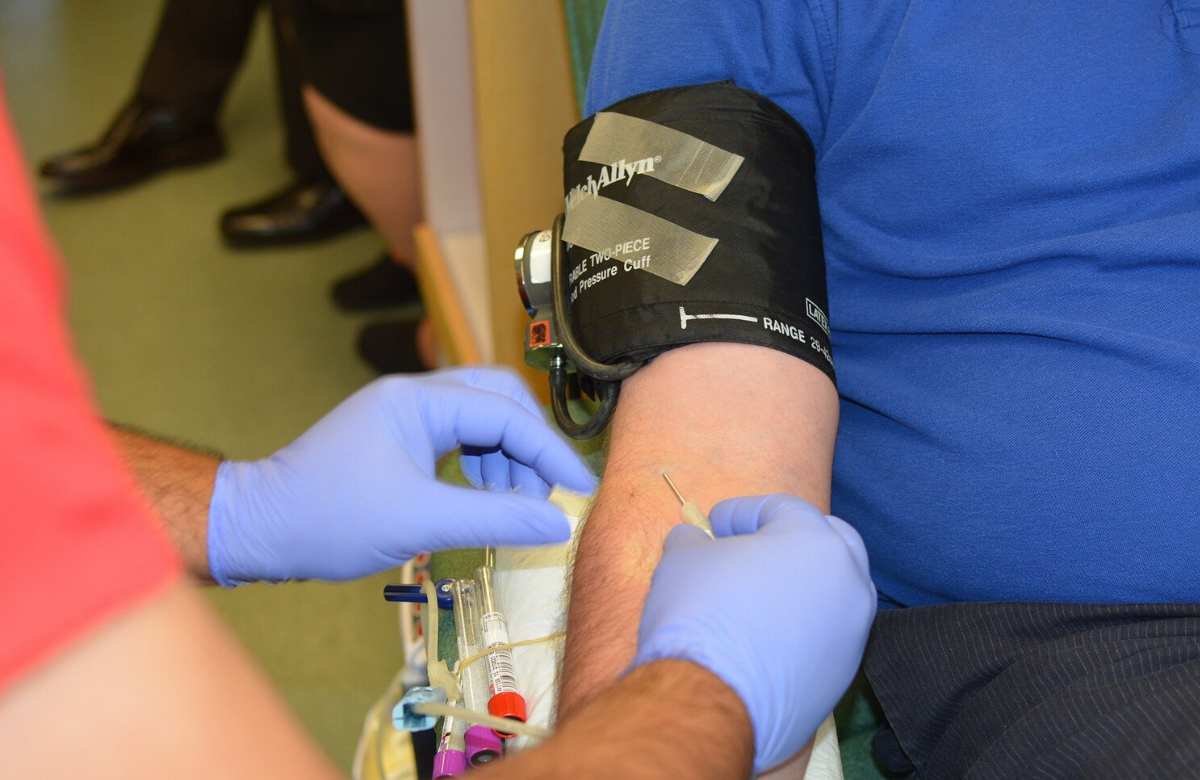 No increase in HIV in blood donations since US rules for gay men were relaxed
The proportion of blood donations which had recent HIV infection did not increase after US authorities revised their guidelines for men who have sex with men, CROI 2020 heard this week.
Blood donations are screened for HIV, but tests have a 'window period' in which very recent HIV infections cannot be detected and as a result, a small number of infected samples still make it through. Since men who have sex with men (MSM) have much higher rates of HIV than the general population, regulators have generally asked MSM not to donate blood. Many gay and bisexual men feel that such restrictions are stigmatising and discriminatory.
In 2015, US policy changed from a lifetime ban on donations from MSM to a 12-month deferral period. This means that men who last had sex with another man more than a year ago are eligible to donate blood, while men who have had sex more recently are not.
Researchers at Vitalant, a nonprofit transfusion medicine organisation in the US, used an algorithm to identify recent HIV infections amongst 5.7 million first-time donors. They calculated the rate of new HIV infections in first-time blood donors in two time periods – the 15 months before the policy change and the 15 months afterwards.
They found that before the policy change there were 2.6 cases in every 100,000 donors, per year, and after the policy change there were 2.9 cases in every 100,000 donors, per year. The difference was not statistically significant and the researchers concluded that there is no evidence that the change in policy resulted in increased HIV incidence.
Related links
---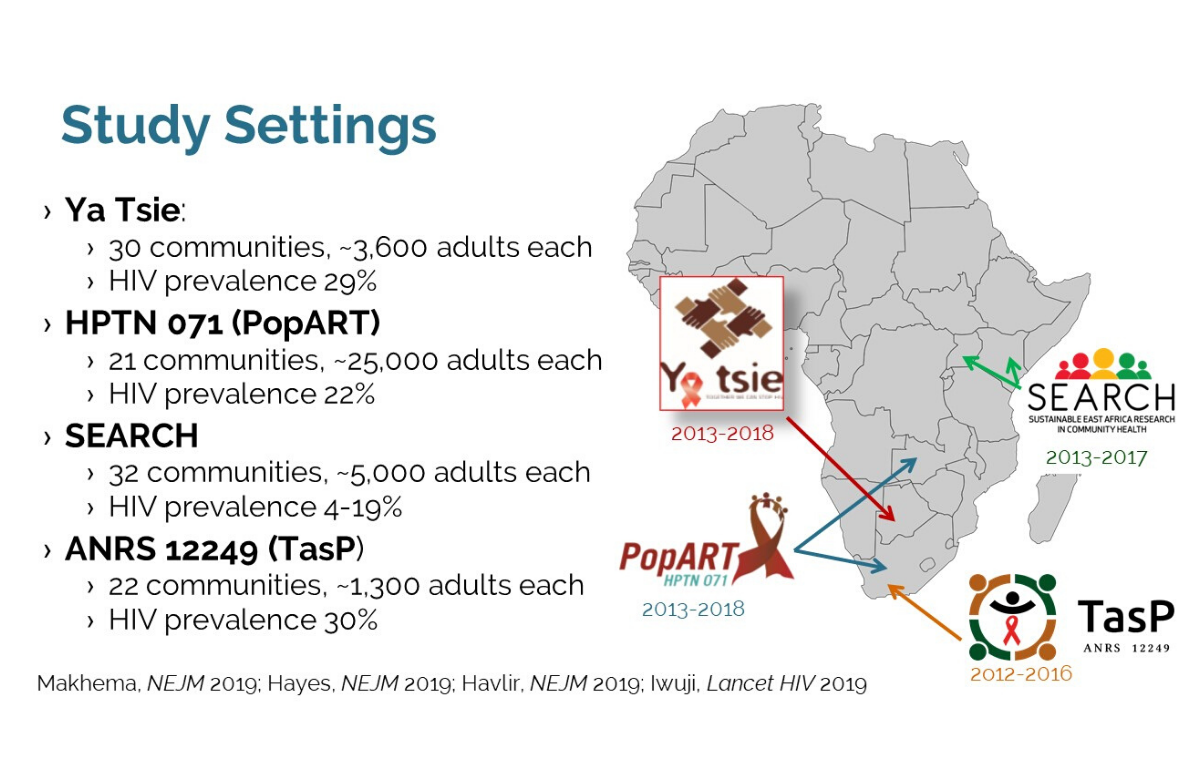 Lowering community viral load reduces HIV incidence, but is not enough to eliminate HIV
Pooled data from over a quarter of a million people, taking part in studies of 'test and treat' in sub-Saharan Africa, confirm that reducing the proportion of people with HIV who do not have suppressed virus reduced the rate of new HIV infections in those communities. But while the scale-up of HIV testing and treatment was impressive, it was still not enough to halt the epidemic.
Between 2012 and 2018, four large cluster-randomised trials were conducted in South Africa, Zambia, Botswana, Kenya and Uganda to test the impact of universal test and treat (UTT) policies on HIV incidence. The studies differed, but in each one the intervention being tested included home-based HIV testing with referral of people testing positive for immediate HIV treatment.
The study results were mixed and given ongoing uncertainties about how the results should be interpreted, the investigators of the four studies collaborated on an analysis, which was presented by Dr Maya Petersen of the University of California, Berkeley to CROI 2020.
The first analysis looked at the percentage of all adults in a community (whether HIV positive or negative) who were infectious (with a viral load above 400 copies/ml). Communities with higher viral load also had higher HIV incidence. When pooled across studies, for each 1% absolute decrease in the percentage of adults with an unsuppressed viral load, HIV incidence decreased by 0.07 per 100 person-years.
A second analysis looked at the percentage of adults living with HIV with an unsuppressed viral load, with statistical adjustment for HIV prevalence in the community. This showed that for each 10% absolute decrease in the percentage of HIV-positive adults with an unsuppressed viral load, HIV incidence decreased by 0.12 per 100 person-years.
In a plenary presentation, Dr Kevin de Cock of the US Centers for Disease Control and Prevention suggested a number of factors that may explain why larger decreases in incidence had not been observed and said, "UTT clearly contributes to HIV incidence reduction, but incidence nonetheless remains high."
Related links
---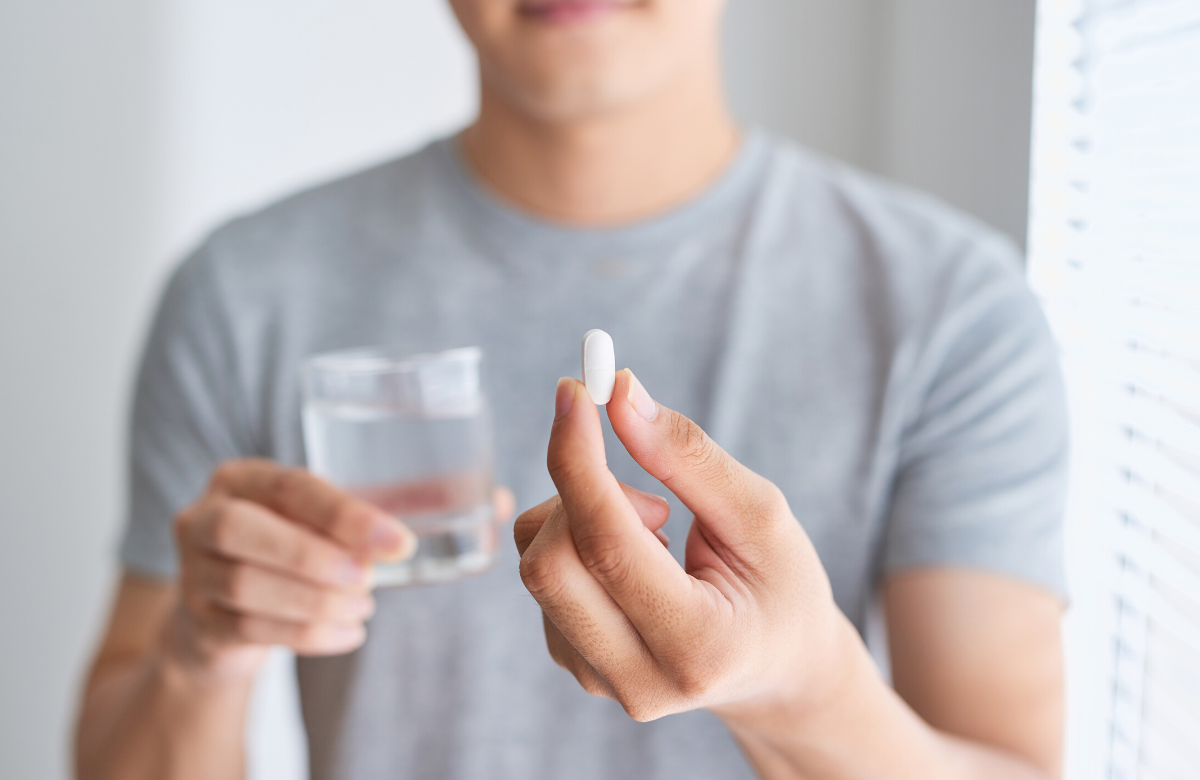 PEP study in monkeys finds two doses offer protection
"It's exciting to see three study presentations on post-exposure prophylaxis (PEP) after years of not having any," commented Professor Sharon Hillier of the University of Pittsburgh, chairing a session at CROI 2020.
In one study, six rhesus monkeys were completely protected from HIV infection by two oral doses of PEP, even when the monkey-adapted virus (SIVMac) was directly injected into them.
The study used islatravir, formerly known as MK-8591, which has been found to be more potent at a low dose and more long-lasting than other HIV medications.
In this study, 12 monkeys were injected intravenously with a large dose of SIVMac. Six were given a placebo treatment. The other six were given oral islatravir. In the first test, they were given a month-long course of treatment, taking islatravir on days 1, 8, 15 and 22 after injection, which was found to be protective. They then had a six-week break, before being injected again and taking treatment on fewer days. Even taking treatment only on days 1 and 8 was found to prevent infection.
If these results translate into humans, then two oral doses or PEP, spaced a week apart, could be enough to prevent HIV infection.
Two further interesting PEP studies were presented at the same conference session.
A dose-ranging study in monkeys used a three-drug combination of tenofovir alafenamide, emtricitabine and the integrase inhibitor bictegravir. Each monkey was given a virulent monkey-adapted HIV (SHIV) rectally eight times, with each viral challenge two weeks apart. Four dosing schedules were tested.
When PEP was given 6 hours and then 30 hours after exposure to SHIV, the regimen protected five out of six monkeys from eight exposures, equivalent to an efficacy of 90%. When given 12 and 36 hours after exposure, it protected four out of six monkeys, and the two infections only occurred at exposures seven and eight; this was equivalent to 82% efficacy. Two further schedules (24/48 hours and 48/72 hours) were not protective.
In a further study, a small topical insert or mini suppository containing tenofovir alafenamide and elvitegravir, which can be used vaginally or rectally, was tested as a method of PEP in a monkey study. Four out of five monkeys given a placebo insert were infected after 2 to 13 challenges with SHIV; in contrast, none given the trial insert were infected after 13 challenges.
Taken together, the studies suggest possibilities for changing PEP regimens to shorter courses of more powerful agents, provided that people are able to access PEP within a few hours of exposure to HIV.
Related links
---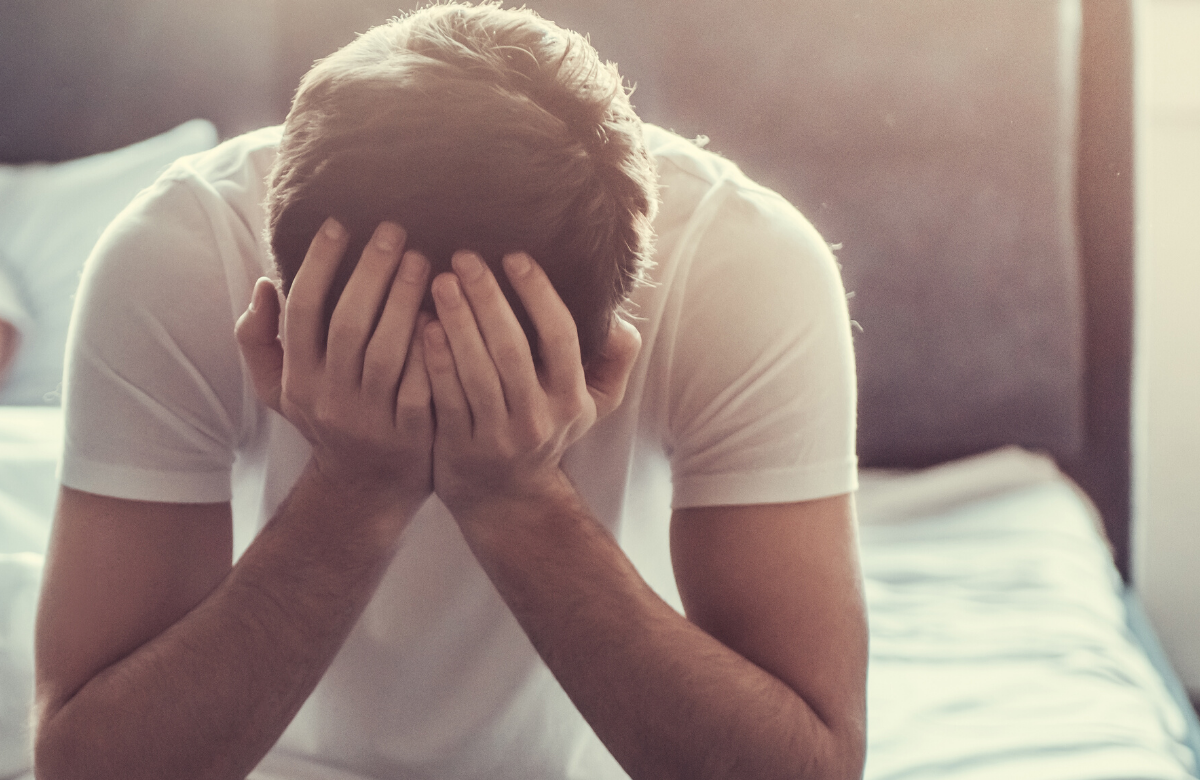 Insomnia associated with heart attack in people living with HIV
A study reported at CROI 2020 found that people living with HIV who suffered from insomnia had a substantially increased risk of type 2 myocardial infarction.
Myocardial infarctions (heart attacks) can be broken down into two types. Type 1 is due to a coronary event such as a rupture of plaque or a tear in an artery; while type 2 results from an oxygen supply-demand imbalance linked to hypertension (high blood pressure), sepsis or recent cocaine use.
The study used data from 11,189 people living with HIV at eight medical centres in the US, between 2005 and 2019. Sleep disturbance was very common among all participants: 57% reported difficulty falling or staying asleep.
Over the study period, 241 myocardial infarctions occurred – 141 type 1 and 100 type 2. The researchers found that people reporting insomnia were 53% more likely to have incident type 2 myocardial infarction, by comparison to those without insomnia. On the contrary, type 1 was not associated with insomnia.
In the study, type 2 myocardial infarctions were largely attributed to sepsis or bacteraemia (35%), hypertension (10%) and cocaine or other illicit drug use (8%). The results highlight the importance of distinguishing types of myocardial infarction, as each type may require a specific preventative and therapeutic approach.
Related links