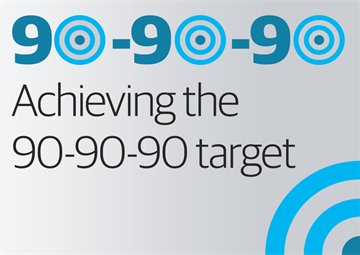 Advocates who seek to end AIDS by 2030 should be ready to call on Hillary Clinton to massively increase United States support for the Global Fund to Fight AIDS and the US President's Emergency Plan for AIDS Relief (PEPFAR) if she wins next month's US presidential election, Professor Jeffery Sachs of Columbia University told the International Association of Providers in AIDS Care's 'Controlling the HIV Epidemic with Antiretrovirals' summit last week in Geneva.
A 'mini report' of the latest figures on HIV diagnoses, late diagnosis, and treatment uptake in the UK reports generally good results, with downward trends in infections, the proportion of people diagnosed late, and the proportion both on treatment and virally suppressed.
Early infant HIV diagnosis in South Africa will save lives, extend life expectancy and be cost-effective, according to a modelling study published in the online edition of the Journal of Infectious Diseases. Compared to no early infant diagnosis (EID), testing at either birth or 6 weeks of life reduced one-year mortality rates, led to a longer life expectancy and was cost-effective. Testing at both birth and 6 weeks had further benefits.
Sweden has become the first country to achieve the UNAIDS/World Health Organization (WHO) 90-90-90 target, research published in HIV Medicine shows. At the end of 2015, 90% of HIV cases in Sweden were diagnosed, 99.8% of people were linked to care and 95% of people taking antiretrovirals for at least six months had a viral load below 50 copies/ml.
Delays in adopting the World Health Organization (WHO) 2015 recommendation of HIV treatment for all threaten the achievement of the 90-90-90 targets for HIV diagnosis and viral suppression by 2020, research carried out by the International Association of Physicians in AIDS Care (IAPAC) indicates.