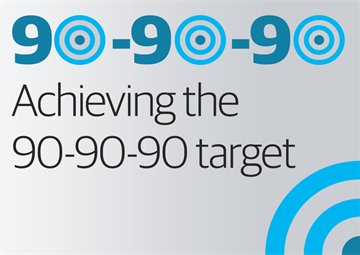 Remarkable progress has been made towards curbing the global HIV epidemic, but there is little chance of achieving the UNAIDS goal of "ending AIDS" by 2030, according to data published in The Lancet. Investigators found that global HIV incidence peaked in 1997 and fell steadily until 2005. However, for the past ten years there have been only modest annual falls in the rate of new infections. Of the 195 countries included in the study, 102 experienced an increase in the annual number of new HIV infections between 2005 and 2015. 
On 1 September the San Francisco Department of Public Health released its HIV Epidemiology Annual Report 2015, showing that the number of newly diagnosed HIV infections has continued to fall and people with HIV are being linked to care and achieving viral suppression more quickly. But some notable disparities remain, with African-American men and women, in particular, not benefitting as much as the city's population as a whole.
Men who have sex with men living in African countries have an extremely high burden of HIV, Stefan Baral of Johns Hopkins University reminded delegates at the 21st International AIDS Conference (AIDS 2016) in Durban, South Africa. Across the region, the average prevalence of HIV in men who have sex with men (MSM) is estimated to be 18%. Studies suggest annual rates of new infections of 6% in South Africa, 7% in Malawi and 16% in Senegal.
Approximately 85% of people switched to protease inhibitor-based second-line antiretroviral therapy (ART) in sub-Saharan Africa achieve and maintain an undetectable viral load with their new regimen, according to research in the online edition of Clinical Infectious Diseases.
HIV-positive adolescents and young adults are especially likely to experience the virological failure of their antiretroviral treatment when they move from paediatric to adult HIV care, according to Dutch research published in the online edition of Clinical Infectious Diseases. The risk of virological failure was increased over fourfold at the time of care transition, 18 to 19 years of age. Risk factors associated with viral breakthrough were low educational attainment, poor knowledge of HIV and lack of independence regarding HIV treatment adherence.
A package of enhanced prophylaxis against infections significantly reduced the risk of death in adults and children with advanced HIV disease after starting antiretroviral treatment in a randomised study, Professor James Hakim of the University of Zimbabwe told AIDS 2016.