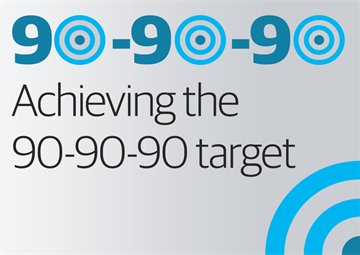 Rollout of antiretroviral therapy (ART) in low and middle income countries has averted over 850,000 cases of HIV-related opportunistic infections at a saving of at least $47 million per year, according to a systematic review and meta-analysis published in Clinical Infectious Diseases. Incidence of opportunistic infections (OIs) declined by between 57-91% in the first year after starting ART, with the greatest reductions in cases of oral thrush, toxoplasmosis and PCP pneumonia.
Increasing diagnosis, care and treatment of people living with HIV could lead to a large decrease in HIV incidence, preventing some 168,000 new infections by the year 2020, according to a new US Centers for Disease Control and Prevention (CDC) analysis presented at the Conference on Retroviruses and Opportunistic Infections (CROI 2016) in Boston. The impact of pre-exposure prophylaxis (PrEP) would be comparatively modest, but its importance would be greater if more people with HIV are not on treatment with undetectable viral load.
Entry into HIV care can be increased by around 40% if people receive a point-of-care CD4 test and counselling sessions to overcome personal barriers to seeking HIV care, a large randomised study in South Africa has shown. However, the study also found that only half of the people who received the most effective linkage intervention and who were in need of immediate treatment made it onto treatment within six months of their HIV diagnosis, highlighting the need for further improvements in linkage to HIV care.
Engaging lay counsellors to provide a combination package of evidence-based interventions in Nyanza, Kenya and addressing partner disclosure, as well as pre-treatment education about the benefits of antiretroviral therapy (ART) for maternal and child health in Malawi's Option B+ programme, improved retention in care and reduced loss to follow-up of mothers with HIV and their infants, studies presented at CROI 2016 show.
In four years, Malawi's treatment cascade for pregnant women has been transformed so that the proportion of women with HIV who are diagnosed has gone from 49 to 80%, and the proportion who are virally suppressed has jumped from 2 to 48%, CROI 2016 heard.
Offering TB screening as part of a home-based HIV testing intervention has the potential to identify numerous TB cases that would otherwise have gone undiagnosed, a report from a large community-based study in Zambia shows. The findings, from the PopART study, were reported by Comfort Phiri of Zambart at CROI 2016.
Making point-of-care CD4 count diagnostics available, revising adherence counselling requirements and giving extra training to healthcare workers can almost quadruple the number of patients who begin antiretroviral therapy on the day that they are eligible, Gideon Amanyire of Makerere University told CROI 2016. The package of health system reforms was provided to a typical, 'real world' group of clinics and was embedded in everyday practice, suggesting that the same intervention could have a similar impact elsewhere.
Early findings from the PopART study of the impact of a test-and-treat strategy on antiretroviral treatment coverage and HIV incidence show that after one round of household-based testing, linkage to care and offer of immediate antiretroviral treatment, 90% of adults knew their HIV status and 71% of adults diagnosed with HIV were on treatment.
Botswana is already close to reaching the 90-90-90 target for testing, treatment and viral suppression, and is ahead of the United States and most European countries in its efforts to improve treatment coverage, Tendani Gaolathe of the Botswana-Harvard AIDS Institute Partnership reported at CROI 2016.
Among women on antiretroviral therapy (ART) prior to pregnancy, early mother-to-child transmission in Malawi's Option B+ programme compares favourably to transmission rates observed in developed countries, Sundeep Gupta told participants at CROI 2016.
A programme to accelerate the process of HIV diagnosis, preparation and starting antiretroviral therapy (ART) in South Africa led to a higher proportion of people initiating treatment and better health outcomes, according to results from the RapIT trial presented at CROI 2016.
A programme of home visits, partner education and HIV testing for couples in Kenya was able to double the proportion of men who tested during their partner's pregnancy, Carey Farquhar of the University of Washington told CROI 2016. Partners became aware of each other's HIV status without this being linked to an increase in intimate partner violence.