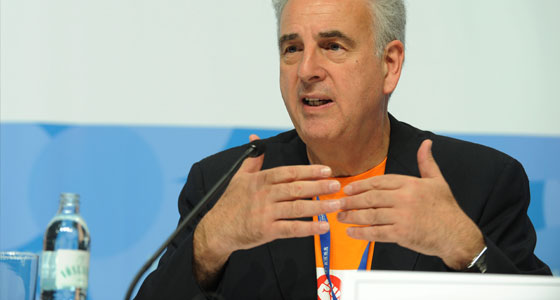 Michel Kazatchkine, Executive Director of the Global Fund to Fight AIDS, Tuberculosis and Malaria. ©IAS/Steve Forrest/Workers' Photos.
Increased access to antiretroviral therapy in Brazil and South Africa has cut mortality rates, but donor money to build on these successes internationally may be running short.
Michel Kazatchkine of the Global Fund told the Vienna conference that mounting pressures on health systems means that contributions to the Global Fund need to increase. However, in 2008-2009 donations from European countries fell by US$600 million and it has been estimated that the Fund is running a deficit of between $4 and 6 billion.
Kazatchkine estimated that, if the current levels of demand continue for the next two years, the Global Fund will need between $17 and 20 billion to pay for the health needs of the developing world.
Moreover, in a separate session, delegates were warned that universal access to HIV treatment is being threatened by a failure of will.
"If we cannot afford to treat people, are we going to be able to afford the carnage?" asked Dr Peter Mugyenyi, Director of Uganda's Joint Clinical Research Centre.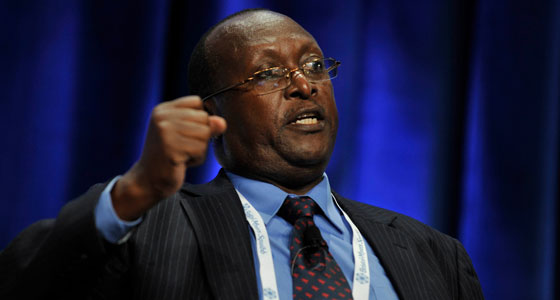 Dr Peter Mugyenyi, Director of Uganda's Joint Clinical Research Centre. ©IAS/Marcus Rose/Workers' Photos.
Mugyenyi pioneered the provision of antiretroviral therapy in Africa, and highlighted how money from PEPFAR and the Global Fund "allowed Uganda and other countries to do what was described as impossible in Africa".
However, he was concerned that some were now questioning if the provision of universal HIV treatment was affordable.
Delegates heard that there was a "backlash" against increased funding of aid contributions. US contributions were described as "minimal" compared to what had been promised.
Some speakers in the session highlighted diminishing stocks of anti-HIV drugs and called for increased, rather than retrenched funding.